Blog Home
How to Meet Your B2B eCommerce Goals in 2022 and Beyond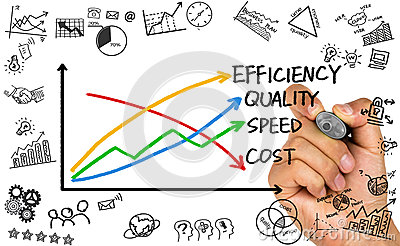 As we continue on into the 2020s, it's a good time to look back on how business has changed in the last decade. One of the biggest changes has been the rise of B2B eCommerce. B2B customers now expect the convenience of online self-service options… but have you kept pace with this change?
A tumultuous start to the decade means your business needs to make sure it's prepared to keep up with the demands of your current and future customers.
And that means you need to set some goals for the remainder of the new decade, along with some strategies and tactics to reach those goals. The business-building team here at CIMcloud can help.
Identifying Your Goals
Of course, the first step to meeting your goals is knowing what those goals are. It's best to start with broad objectives and work into specifics from there, so let's talk about the top 3 goals most of our B2B clients have:
1. Grow the Business
As you know, there are two types of growth:
Good growth is the kind of growth that your company is prepared for and can handle without too much added stress or bother. This is the kind of growth that makes you say, "Yay! We made a lot more money this year than last year!"
Bad growth is when your company experiences a sudden windfall of orders and customers, but you don't have the staff or systems in place to handle that growth – and that means you end up with a lot of work falling through the cracks, missed deadlines, inaccurate orders, and an overburdened staff with high turnaround. (What a mess!)
Clearly, you want to focus on good growth, and one of the best ways to do that is to improve your B2B eCommerce capabilities.
A good B2B eCommerce solution can help you:
2. Improve Customer Satisfaction
You know the old business lesson that it's easier to sell to your existing customers than it is to find new customers – and in B2B sales, you know that repeat orders from your existing customers make up a significant portion of your revenues.
But modern B2B customers can be hard to please because your business clients expect the same service they get from Amazon. Unless you can keep up with the times by offering flexible delivery options, anytime/anywhere ordering, and a fast way for B2B clients to look up prior orders… well, you may find yourself falling behind Amazon or those competitors who can deliver Amazon-like service.
A good B2B eCommerce solution can help you:
3. Get More Done in Less Time
These days, whenever a group of business leaders get together to chat, the conversation eventually swings around to the fast pace of today's business landscape. And with good reason – everything is mind-bogglingly fast these days!
Customers want their orders delivered yesterday and no one has the time to wait around for a call back from your sales reps. Luckily, modern tools are built to handle the demands of the modern world.
A good B2B eCommerce solution can help you:
Are You Ready to Meet Your 2022 Business Goals?
Sometimes, even though you can tell that you're not quite keeping up the pace, it can be tough to figure out how you can improve. However, the #1 way your company can boost growth, customer satisfaction, and productivity is to clearly identify where and how your processes are lagging – so you can develop the tactics and strategies that will help meet your unique goals.
Here at CIMcloud, we've spent 20 years supporting countless orders that have helped our clients streamline their operations and boost their revenues, hassle free. And, not to boast or anything, but this long-term business-building experience has really given us some great insight into how B2B operations like yours can improve processes companywide.