Blog Home
Four reasons to integrate your B2B and/or B2C ecommerce website with your ERP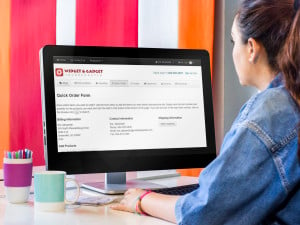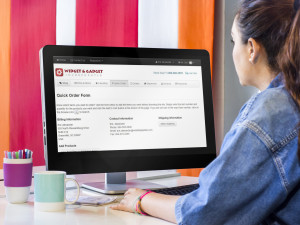 If you're reading this, congratulations! You've realized that a strong web presence is crucial to increasing your customer base and selling more to existing customers, regardless of what industry you're in or what channels you sell through.
But how will you manage all those new customers and transactions with your current systems without having to add more resources or duplicate efforts?
There's good news. Integrating your B2B/B2C ecommerce website with your ERP software has a number of benefits to help you sell more, more efficiently.
Here are four reasons your site should integrate with your ERP software financial package:
Website is available 24/7: The ERP ecommerce website is available and accessible by your customers 24/7, so your customers can place orders at their convenience. The website can take orders even when your ERP system is offline. The orders are simply queued up and synced back to the ERP when the connection is re-established. There is no need to miss an order or inconvenience your customers.
Easier data access for your customers: You can give your customers access to a great deal of valuable information around the clock. Accessing this information online allows your customers to see it when they need it without having to contact you to find it for them. With a full bi-directional integration, this information can include order history, invoice history, shipment tracking, username and password management, and re-order capabilities.
Reduction in Order Entry Errors: Manual re-keying of data is a major source of problems for a business. It can lead to increased employee costs to find and fix the problems, to angry customers, and potentially to losing business. Therefore, anything that can be done to eliminate manual re-keying is incredibly valuable. By integrating your website with your ERP, you can eliminate the manual re-keying of data. The orders placed on the website are automatically transferred into your ERP in the proper format and with the correct information available for your in-house order process.
Better utilization of employee time: Automation allows your employees to focus on growing the business, increasing sales, and customer relationship building instead of manually re-keying data, chasing order information for customers, or answering questions that could be better answered on the website. With real time data synching between the ecommerce website and your ERP; you, your bottom line, and your customers will appreciate the benefits.
Website Pipeline designs, builds, hosts and supports ecommerce websites featuring real-time, bi-directional integrations with popular ERP systems.
Watch this two minute video Website Pipeline: Customer Self-Service Portal for Sage ERP and Microsoft Dynamics, and contact us to learn more.