Blog Home
Why Most eCommerce Platforms Don't Cut It for B2B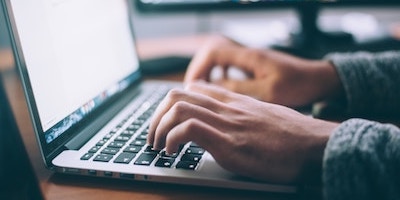 Beware! Look for these 3 critical B2B capabilities before deciding between eCommerce platforms for your business.
These days, business success for both small and large companies requires offering the convenience and flexibility of eCommerce sales – but beware! Not all eCommerce platforms are alike.
If you choose the wrong eCommerce solution, you could end up with a digital hassle that causes more work for your company and complicates your carefully built customer service processes.
Here's how to get the right B2B eCommerce solution to grow your business.
1. Make Sure You Only Consider ERP Integrated eCommerce Platforms
Quick tip: Before signing on the dotted line for your new eCommerce platform, check to see that it offers bi-directional integration with your ERP.
A lot of business owners use Sage 100 as their ERP but, strangely, not a lot of B2B eCommerce solutions integrate well with Sage 100.
Without Perfect Sync ERP integration between Sage 100 and your eCommerce tool, you and your staff will waste a lot of time on manual rekeying to keep your inventory and sales orders up to date. Even worse, if you fall behind on data entry for a few days, you could end up having to inform customers that their items are on backorder. (Ouch!)
2. Remember to Ask About Shipping Integration with All the Major Carriers
Quick tip: Shipping is a huge part of eCommerce sales. Ensure it's also a huge part of the ERP integrated eCommerce platforms you're considering.
I'm not a betting man, but I'd lay good money down on a bet that shipping is already a hassle for you. Everyone wants to conveniently receive boxes on their doorsteps, but no one wants to send them. Logistics scheduling takes so much time!
The right eCommerce solution can simplify your shipping process by eliminating all that frustrating copy and pasting between Sage 100 and the carrier's online portal. The wrong eCommerce tool can leave you overwhelmed with logistics data entry that keeps you working late every night.
Whichever eCommerce platform you choose, make sure you get an advance look at how shipping data is generated for all the major carriers. My advice? If the process takes a lot of cut and paste, don't waste your time on that tool.
3. Look for an eCommerce Platform That Simplifies Customer Service
Quick tip: Choose an ERP integrated eCommerce platform that includes both a customer portal and CRM functionality, so you can provide outstanding customer service at all times.
We all make mistakes in life. Maybe your customer ordered the wrong product, maybe you overcharged them, maybe their package got lost in the mail. In an eCommerce-driven world, you need to provide both fast ordering and fast customer service around the clock, so you can meet your customers' expectations. It's pretty much impossible to accomplish this if your customer and order information is all located on different screens.
Having a single, ERP-integrated eCommerce and CRM platform helps your customers and employees do business more effectively. Keep employees in the know with an accurate, easy-to-find record of all customer information, and make that information available 24/7 with a self-service portal to give your customers the answers they need anytime - without involving your employees.
Get CIMcloud: The Top B2B eCommerce + CRM Platform for Sage ERP
In today's fast-paced world, it's never a good idea to make your customers wait on you for orders or answers.
With CIMcloud's leading B2B eCommerce platform, you'll finally have the tools you need to provide your customers with the fast, simple, convenient ordering process everyone wants. Including you.