Blog Home
How Smart Manufacturers Manage Complex Supply Chain Relationships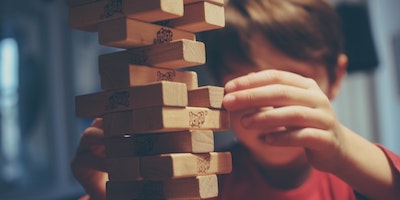 These days, many manufacturing businesses sell to both resellers and consumers, which complicates their supply chain relationships. Savvy manufacturers understand that they must adopt new strategies to handle these varying relationships, but only some manufacturers succeed with the strategies they choose. Here's why.
Have you expanded your customer base in the past few years by extending sales to one-off consumers in addition to your regular resellers? If you're like most manufacturers, you answered "yes" to that question.
And, if you're like many manufacturers, you've spent quite a bit of time wondering what the heck you were thinking when you made that decision!
Sure, the increased revenues are good, but the increased complexities involved with selling to consumers along with traditional resellers – that's not so good. As you've no doubt experienced by now, complex supply chain relationships can create complex business problems.
You need a new strategy.
Is Your Current Supply Chain Relationship Strategy Failing You?
When I talk with manufacturers, they often tell me that they've implemented a B2C-centric eCommerce storefront (Shopify, WooCommerce, etc.) for potential consumers, which doubles as a digital catalog for resellers. When resellers want business-specific pricing, they simply need to contact their rep for personalized quotes.
On the surface, this sounds like a great, cost-effective solution to the problem of managing multiple supply chain relationships, but it's not.
Manufacturers relying on this "solution" often find their margins shrinking because they have to increase headcount significantly. They hire more sales reps to deliver timely personalized quotes for resellers, and they hire more customer service reps to address one-off concerns from one-off consumers. Plus, as your order volume increases on non-integrated websites so does your order entry requirements.
Sound familiar? If so, I understand your pain. You and I both know this isn't a scalable, long-term strategy.
Luckily, there's a better way.
The Better Way to Handle Complex Relationships
Of course, the fast and simple way to solve this relationship problem would be to display personalized B2B prices in your eCommerce store and provide a self-serve option for all customers to address their own concerns. And, of course, if you had the opportunity to implement these capabilities into your manufacturing business, you'd jump at the chance. The issues is that all your customer data is housed inside your ERP system (Sage 100), and frequently changes; making ERP integration essential.
Luckily, CIMcloud is the all-in-one solution, with a proven Sage 100 integration, that delivers exactly the capabilities you need.
Of course.
CIMcloud: The Tool That Simplifies Those Complex Supply Chain Relationships for You
Manufacturers swear by CIMcloud (created by the Website Pipeline team) because it offers true Customer Interaction Management (CIM) functionality that combines the power of ERP, eCommerce, and CRM into a single, intuitive tool.
Here's a small sampling of what CIMcloud offers:
Don't you love it when you find a solution that truly solves your business problems? (I do.)
Don't you love it even more when you discover that you can be up and running with that solution in just 8 weeks? (You can!)