Blog Home
Here's the Secret to Increasing Your Manufacturing Volume the Easy Way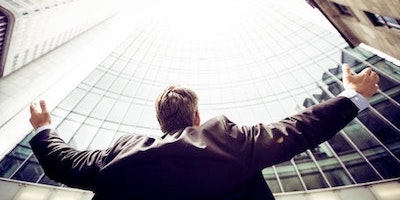 As a manufacturer, do you feel overworked? Stressed? Impossibly busy? Fiercely interested in more growth… but not sure where you'll find the time to increase your volume? It sounds like you're ready to discover the secret to getting more done with less work.
If you've been feeling like you're falling behind on your production capabilities while your competitors are somehow managing to increase their volume, it's time you learned one of the most critical secrets for success in today's modern manufacturing world.
Let's talk about what you can do with a B2B customer portal for Sage 100.
Are You Working Too Much Each Day?
Here at CIMcloud, we've spent years working with a wide range of B2B manufacturers and, from what we've seen, one of the biggest problems that modern manufacturers face is their speed. Or, rather, their lack of it.
After all, B2B sales take an awful lot of effort.
You know the effort I'm talking about; you live that effort every day! How much paperwork have you done today? How many phone calls have you made (and voicemail messages left)? How many emails have you answered? And here's the biggest one: How many orders have you entered, by hand, into your Sage 100 ERP?
Here's the thing: if you have to enter your customers' orders into your ERP by hand, you're wasting valuable time on administrative work when you could be completing more sales.
It's time for a change.
How Can a B2B Customer Portal for Sage 100 Help Relieve Your Daily Workload?
Fortunately, the solution to this problem has already been invented. With a 100% self-service B2B customer portal for Sage 100, your B2B customers will have the power to enter their own orders, anywhere and anytime. This helps assure your customers that their orders are error free and it makes it easier for them to complete orders on their own schedule.
And, most importantly, it helps you complete more orders in less time, because it relieves you of the burden of most of your data-entry work.
However, to save that time, you'll need an effective customer portal for B2B. Here are the 5 things to look for to make sure you get the right one for your needs:
1. 100% fail-proof ERP integration

Look for a solution that bi-directionally synchronizes your eCommerce ordering data with your Sage 100 ERP, error free, around the clock.
2. Customer-specific pricing

The best customer portals display personalized pricing in a convenient, easy-to-access format, 24/7, making self-service ordering a breeze.
3. All the best enhancements from B2C eCommerce

B2C eCommerce provides robust tools for online upselling and cross-selling, including suggestions for related products, product promotion listings, coupon management tools, membership systems, shipping calculators, and more.
4. Automated A/R integration

Complete the sale with a solution that seamlessly integrates with your A/R processes, including payment gateway integration, sales tax calculations, gift certificate functionality, and order and invoice history look-up tools for customers.
5. CRM functionality

100% self-service shouldn't mean that your clients are suddenly all on their own. Choose an eCommerce integration platform with both a customer portal and built-in CRM functionality, so you can help out customers easily, whenever they require assistance.
Warning: Don't Undermine Your Self-Service Portal!
By choosing and using the right B2B customer portal for Sage 100, you'll free up your customers to manage their own ordering process – which can significantly relieve your team's administrative burden. This can speed up your operations, increase your overall productivity and, ultimately, help you to grow your business.
However, not all customer portals are equal.
A lot of customer portals lack ERP integration – which means they won't meet all your needs for B2B sales. To ensure you get the right customer portal for your B2B business, take the time to seek out a portal that offers all 5 of the features listed above.
If you have difficulties finding a solution that offers all 5 of these features, at least make sure your chosen solution offers ERP integration and customer-specific pricing. This is extremely important. If you choose a "solution" that doesn't provide those 2 critical features for B2B selling, you'll find that you've unintentionally undermined the performance of your self-service portal because you'll still be stuck entering all that data, day and night.
Looking for a B2B Customer Portal for Your Manufacturing Business? Check Out CIMcloud.
Delivering 100% failproof ERP integration through Perfect Sync technology and a robust customer portal that includes customer-specific pricing, comprehensive B2C enhancements, A/R integration, and CRM functionality – CIMcloud has become the choice for manufacturers running Sage 100.
Why, you ask?
That's easy. Because CIMcloud not only offers 100% self-serve B2B customer portals that really work, it's also the secret tool that helps manufacturers increase their volume and grow their business, without adding extra work for them to do.
But I guess the secret's out of the bag now…