Blog Home
Why Scalability Is Essential for B2B eCommerce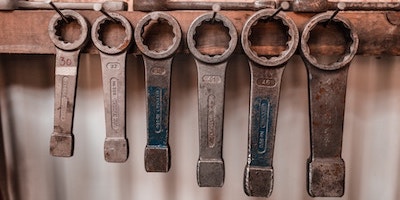 Growth is the #1 sign that your business is successful, but too much growth, too fast, can be your #1 business killer. Prepare your company for lasting success when you choose a B2B eCommerce system that fully supports all your growth, all the time.If there's one thing we can all agree on right now, it's that modern business is unpredictable. Your job as a business leader is to stay ahead of these changes by preparing for the unpredictable.
One key tool for managing today's business landscape is eCommerce, but not all eCommerce is equal – especially when it comes to B2B eCommerce. To stay ahead of the ups and downs in your industry, you need a scalable B2B-centric eCommerce solution that's specifically designed to help you manage all sorts of unpredictable business changes, such as harmful growth.
Wait Up… How Can Growth Be a Bad Thing?
I know, the idea of "harmful growth" sounds like it's completely against all business logic. Every SMB leader started their company with the expectation that it would grow, and expand, and make more money – and some business leaders expect their company to grow beyond their wildest imaginations.
To get back to the real world, we were talking about how you want your business to grow. However, rapid business growth sets off a chain reaction that many organizations find themselves unprepared for. That's because increased growth results in increased orders and, in turn, increased customer support needs – all of which must be handled in a very short period of time. This creates a burden that your entire team must shoulder:
Your accounting department must issue and manage more invoices
Your customer service team must handle more client queries
Your sales team must manage more clients and complete more paperwork
Your shop floor must increase production (and your machines must never break)
Your warehouse staff must pick faster while maintaining 100% accuracy
Your management team must hire and manage more staff, while keeping track of a ridiculous number of details
With all this work going on, it'll be difficult for you to find the time you need to sleep. (And you certainly won't have the time you need to enjoy your business success!)
Fortunately, you do have an option for managing all the added work that comes with added revenues. There is a way to handle rapid growth while maintaining your work-life balance.
How to Keep Your Business Growth a Good Thing
To solve the problem of rapid growth, what you need is a managed growth solution that provides true scalability for B2B eCommerce. Sage 100 users often choose CIMcloud as their solution to manage rapid growth at their company.
But what is managed growth?
Managed growth solutions provide a stable platform from which your company can:
It's critical that your small-to-midsized business has the flexibility to leverage rapid growth by tapping into scalable, managed growth capabilities like the ones listed above.
After all, the reason big businesses were able to become so big is because they managed their growth.
Maximize Your Scalability with CIMcloud: the SMB Managed Growth Solution
Using CIMcloud, evolving organizations have the freedom and opportunity to take advantage of the managed growth that big businesses can achieve, without the hassle and cost of implementing a big-business tool. Those enterprise tools are overkill for you anyway.
CIMcloud provides your company with the managed growth tools you need, including a 24/7 B2B customer portal that simplifies order handling; a Customer Interaction Management platform that empowers clients and employees with the 360˚ insight they demand; and the best darn integration with Sage 100. Period.
Isn't it time you started managing your growth with CIMcloud?