Blog Home
Transform Your Organization with Integrated eCommerce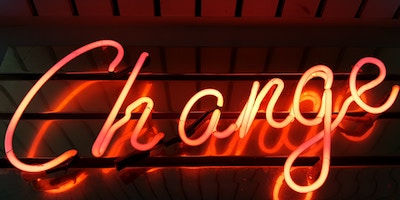 Considering the paperwork involved in running a B2B sales operation, you've probably already increased your headcount a few times just to keep up with sales and order processing. But, still, you find yourself running behind.
That's your first big sign that it's time for a change.
When you're aiming to grow your business, hiring more people seems like the obvious solution. But hiring is expensive, so I understand why you're hesitant to do that. Luckily, these days you have a better option for increasing your selling potential and transforming your business.
What's the other option, you ask? It's called CIMcloud and it's an easy-to-use eCommerce platform with 100% integration to your Sage 100 ERP.
I know, I know. You're already chomping at the bit to buy a dozen ERP-integrated eCommerce platforms right now, but let's first take a step back. Let's talk about how an ERP-integrated eCommerce platform can transform your entire organization in ways you never thought possible.
…Or you can skip the blog and just buy the best eCommerce platform now. (wink)
How to Tell When It's Time to Transform Your Company
Since you're still reading this article, there's a high likelihood you've already started seeing the worrying signs that something is going wrong in your business.
Here are a few examples:
You may even be seeing something drastic, like a sudden drop (or lack of growth) in sales revenue. (Hopefully it hasn't gone that far yet!)
If any of these signs sound familiar, it's time for you to make a change – fast.
Here are 3 business-boosting tactics you can use to make that change immediately:
1. Offer 'Round-the-Clock Shopping Opportunities
Today's B2B customers want the same benefits B2C customers have been getting for years: mobile-friendly eCommerce sites, detailed online content, up-to-date inventory, and a seamless buying process at any hour of the day. Here's some awesome news - you can provide those benefits to your customers.
Best of all? CIMcloud's fully customizable eCommerce platform has capabilities for:
2. Provide a Self-Service Ordering Platform for Customers
B2B customers have special pricing, terms, and payment methods, which means every order your company handles requires quite a bit of attention to detail. Typically, B2C eCommerce solutions don't offer the detail that B2B clients need, which probably explains why you're still dealing with that cumbersome, manual data entry process that slows down selling and leads to unfortunate errors. That's another reason why you need an eCommerce solution designed for B2B companies.
CIMcloud's leading B2B eCommerce solution provides:
3. Automate Your Invoicing Process and Accept Payments Online
We've all seen the pathetic online "ordering" systems that allow customers to kind of place an order – you know the kind I'm talking about. Those online systems that end up sending the customer an email saying something along the lines of "we'll call you soon to finalize your order." No one wants that system, which is why CIMcloud finishes the sale for you with automated, fully accurate invoicing and online ERP-integrated payment processing.
Complete sales while you sleep with CIMcloud's:
How to Make Big Changes… on a Small Budget
When you're looking for true business change, you have to think big. But that doesn't mean you have to spend big though – and it also doesn't mean you have to deal with a big implementation process. (Phew!)
In fact, you can create lasting, positive change at your business in just 8 weeks, and get a fast ROI with prices starting at as little as $12,000 and $800/month when you Fast Track your transformation.
It's all possible with CIMcloud.
CIMcloud's leading ERP integrated eCommerce platform for B2B companies provides the end-to-end online selling power B2B companies need to start selling more with less administrative hassle, all while increasing customer satisfaction.