Blog Home
Partner Huddle II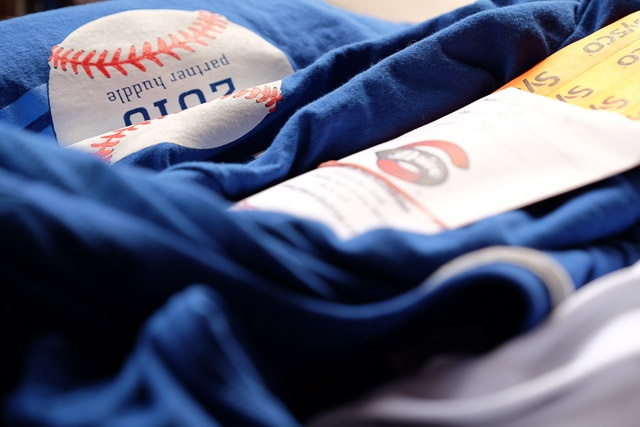 Recently, Website Pipeline hosted its second annual Partner Huddle. This event brings Sage Partners from across the country together for a day of collaboration and a night out in beautiful Greenville, SC.
Pre-Huddle - Wednesday Night
This year's huddle began with dinner at Carolina Ale House on Wednesday night, as our guests arrived to town.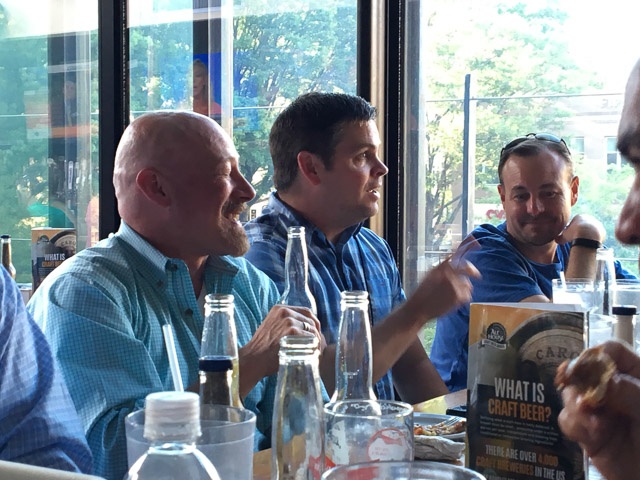 Steward Consulting's Darin Steward, WSP's Chris Bradley and TSS's Troy Turrentine
We, of course, coerced our friends into taking the classic Website Pipeline pointing picture: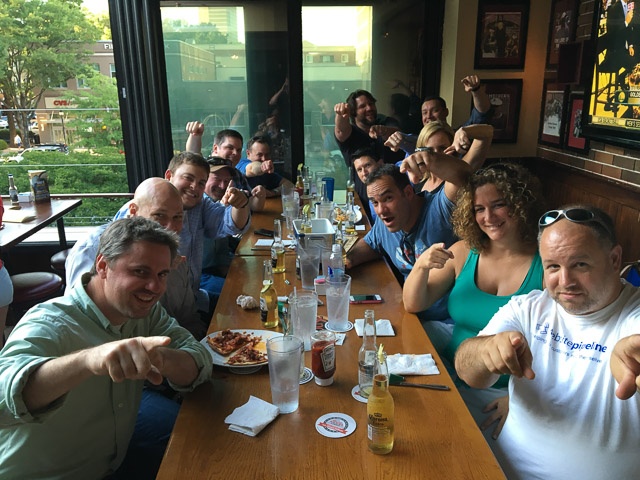 Left: SWK's Brian Nunes, Sage's Jeff Scott, SWK's Mike Failla, Darin, Chris, Troy
Right: WSP's Ted Goudie, Friend of WSP Marissa Martin, WSP's Don Martin, WSP's Darcy Boerio, ASI's Brian Kelly, WSP's Chris Frendo, WSP's Eric Alexander
After dinner, we headed to Sharkey's Pub, where Website Pipeline's Design Manager Matt Gleason was playing a set. He was joined on stage by Brian Nunes and Eric Alexander, and while we have video of the 'singing', we've decided that the world is better off not hearing that.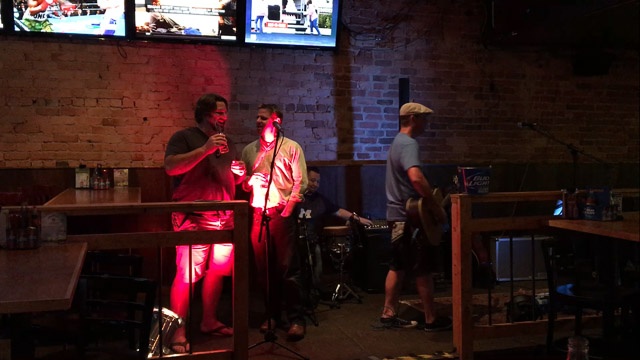 Eric, Brian, Matt on the guitar
Partner Huddle Meetings - Thursday
We gathered at the Website Pipeline office on Thursday morning for a day of meetings, education, and discussion. Don Martin kicked off the meeting with a brief introduction and agenda for the day: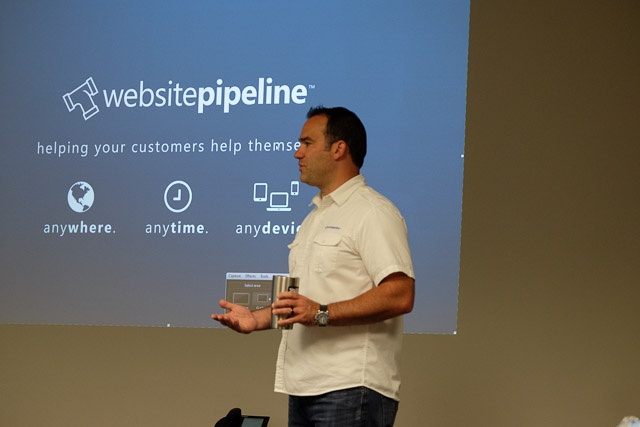 CEO Brian Seidel had the first session of the day, during which he took us on a journey through Website Pipeline's past, present, and future.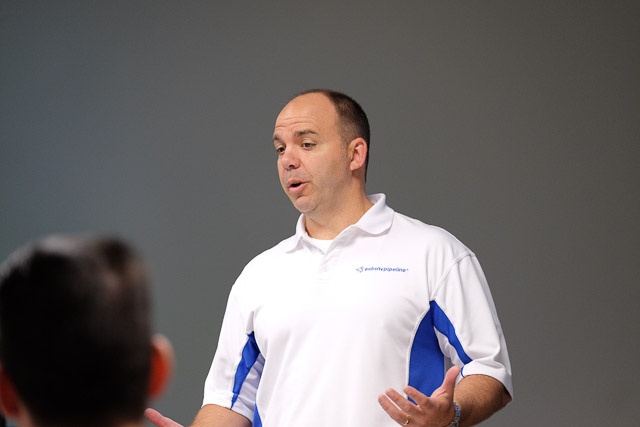 SWK's Mike, WAC Solution Partners' Mary Clark, and Sage's Jeff
Director of Project Management Gary Lamb led a discussion about our project management processes, and how they can be improved.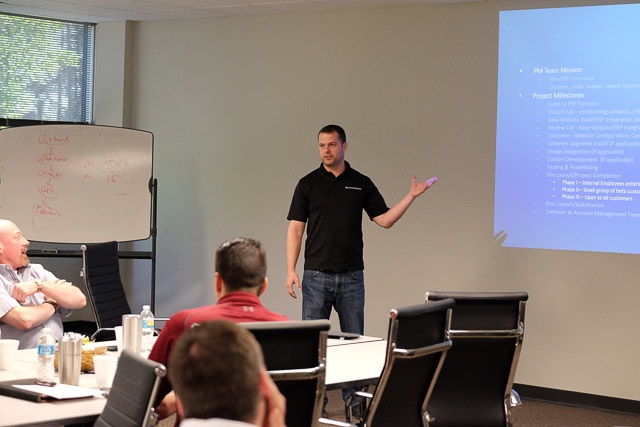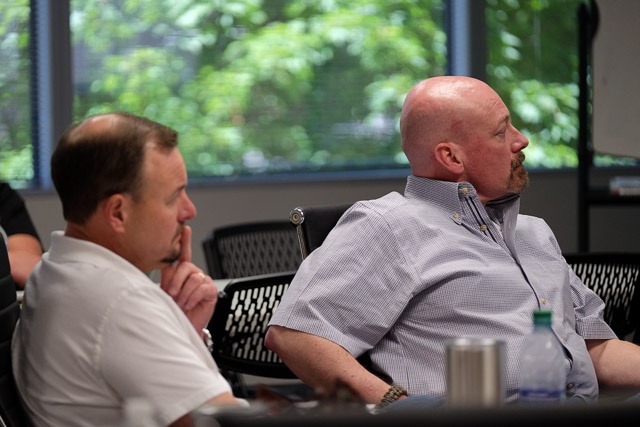 Troy and Darin listen in
CTO Eric Ward gave an overview of our technology infrastructure and code base that covered security, speed, efficiency, virtualization, and the "Holy Grail" (100% Data Accuracy).
"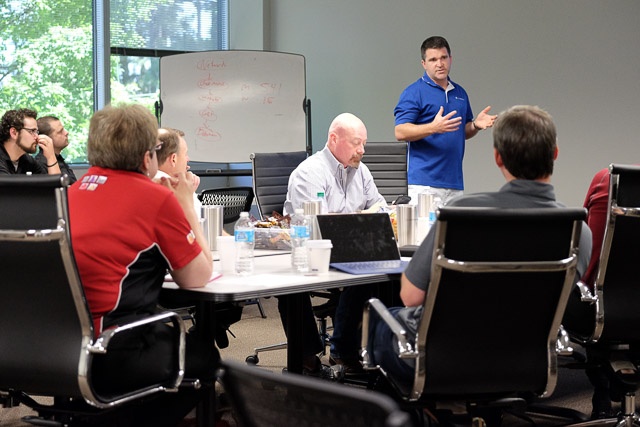 After lunch, Sales Wizard Don Martin led an office tour atop one of our new hoverboards: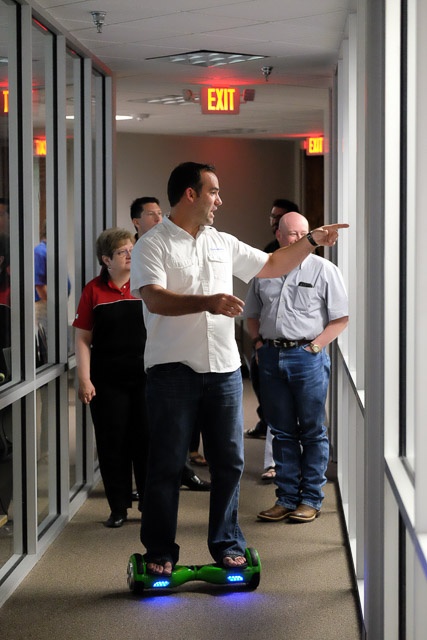 The afternoon included a round of discussions and presentations on topics including: sales force automation, sales rep tools, and the "flavors" of our product offering. We got lots of great feedback from our guests that will help us shape our tools going forward.
The afternoon wrapped up with a roundtable discussion about how ISV's like Website Pipeline can enhance relationships with our key partners which benefit all parties.
"A Guaranteed Home Run" - Thursday Night
Later that evening we met up again, this time at Liberty Tap Room in downtown Greenville. There, we passed out event shirts and got the party started with a few cocktails.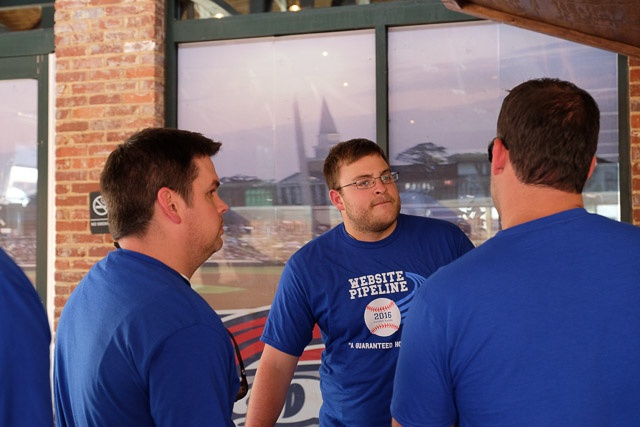 Chris B., Mike F., Don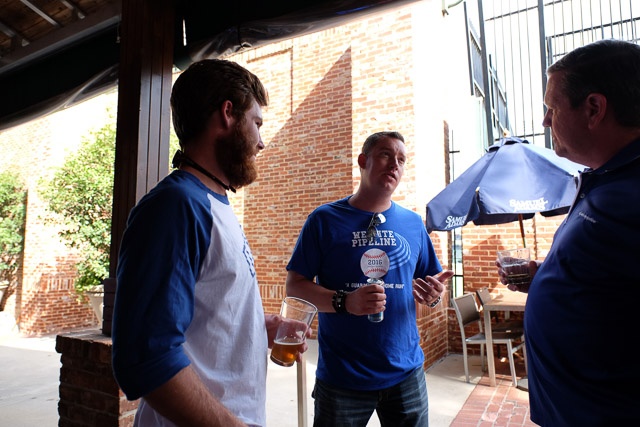 WSP's Pat Scherz, Chris F, and Ray Scarborough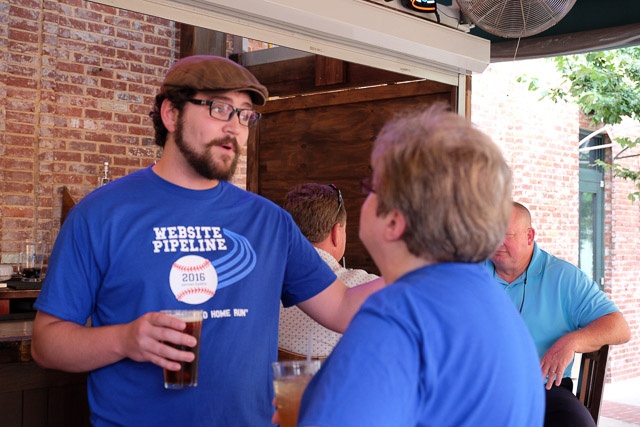 WSP's Johnathan Schofield, Mary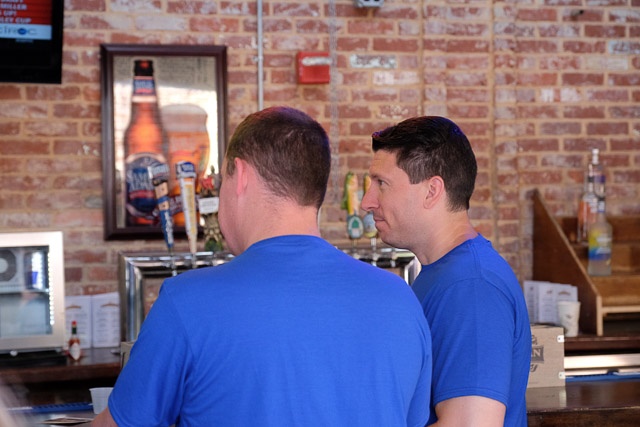 Chris F, Brian Kelly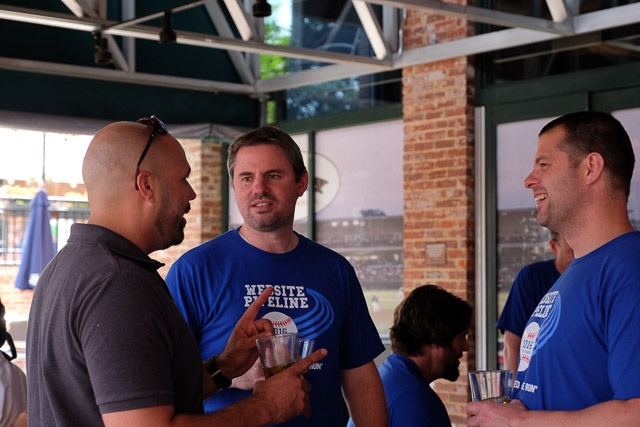 Friend of WSP Zach Grindell, Brian N, Gary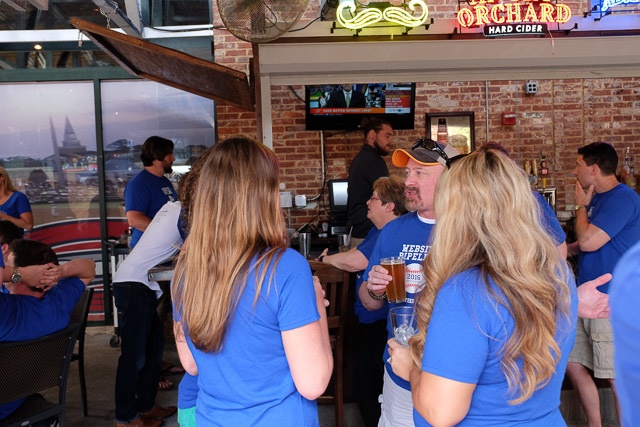 WSP's Sandy Childress, Darin, WSP's Francis Grindell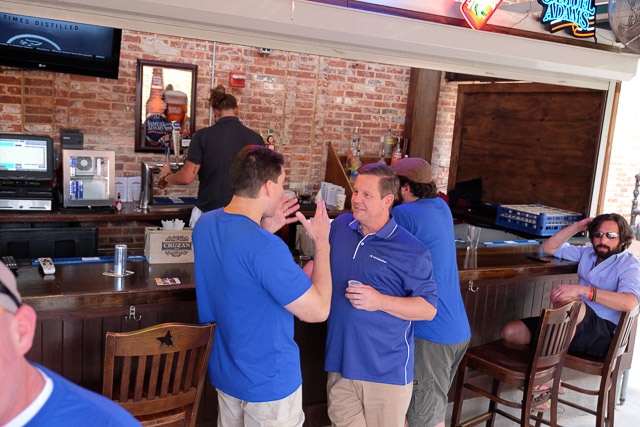 Brian K, Ray, Johnathan
Eric A, Troy, Mike F, Mary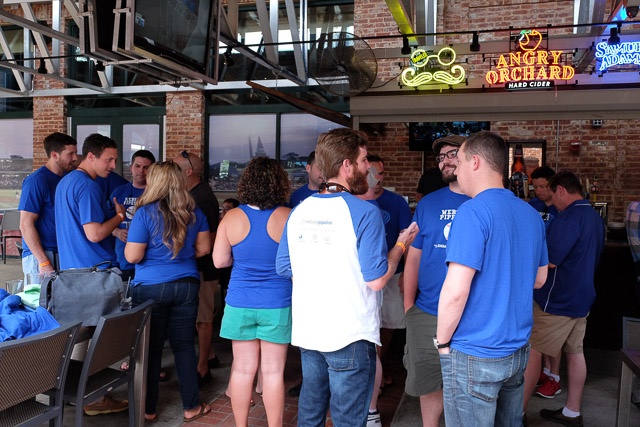 Fluor Field - Greenville Drive Baseball Game
The Greenville Drive play in a field that is modeled after Boston's classic Fenway Park. At the stadium, we settled into our VIP open-air suite on the upper deck, with a perfect view of both the field and the sunset.
There, our partners and employees enjoyed the rest of the evening chatting and getting to know one another; they were also treated to this fantastic display of athleticism by our newest sales hire, Pat Scherz:
It was a gorgeous night for a ballgame, which the home team unfortunately lost. The conversation kept most of our attention to the suite off of the field, however.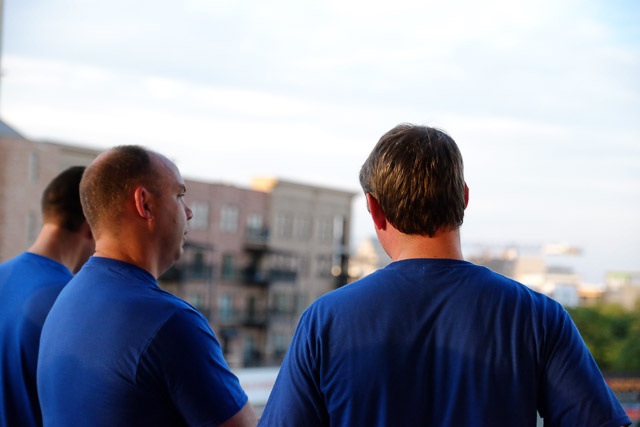 Brian S, Brian N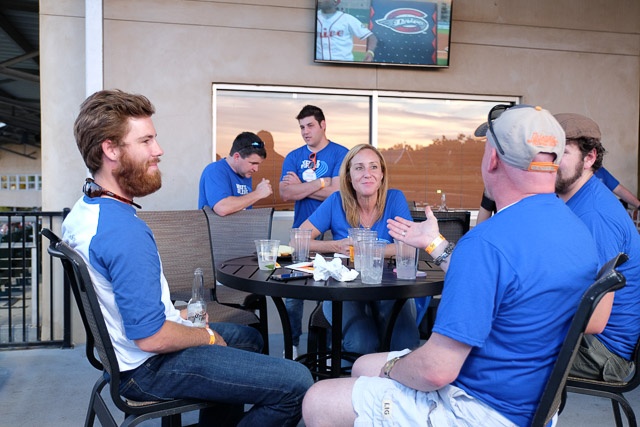 Pat, Eric W, WSP's Louis Roselli, Darcy, Darin, Johnathan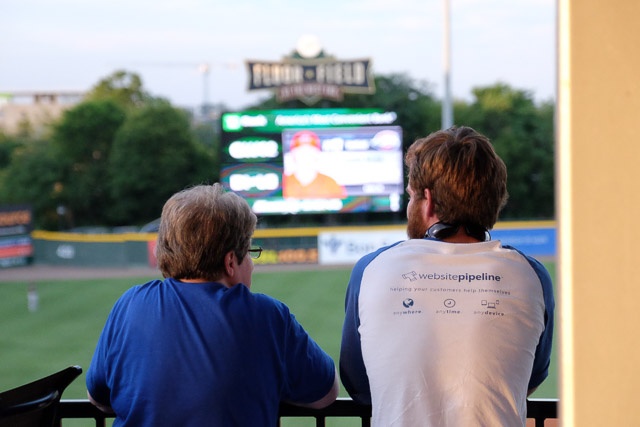 Mary, Pat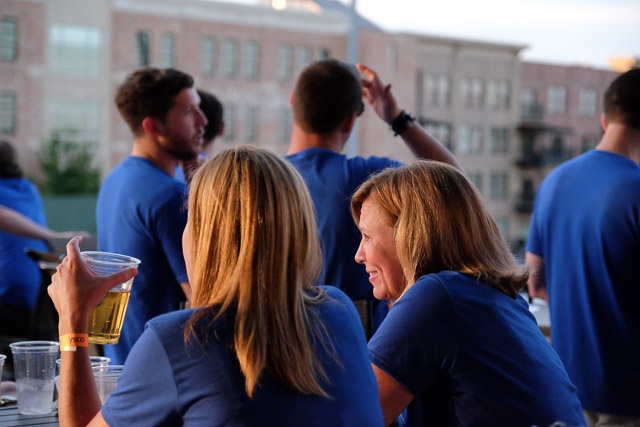 Darcy, WSP's Mollie Woodside