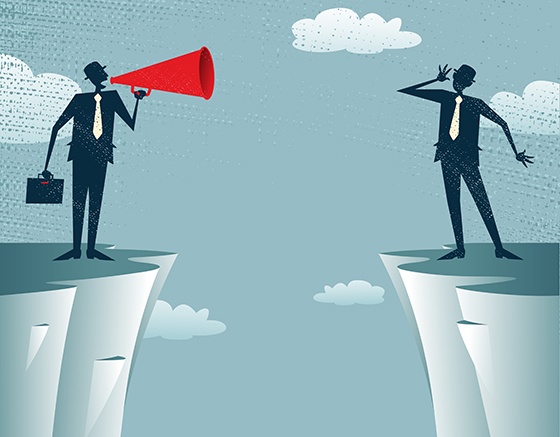 Miscommunication is an inevitable part of life.
As humans beings, we all sometimes struggle with getting our point across effectively - the more complex the subject matter, the more communication tends to break down.
When it comes to writing something as important as a support ticket, many people are at a loss as to what they should include, and how to communicate a technical issue to their IT support team.
Thankfully, there are certain guidelines you can follow which prevent much of the back-and-forth that adds time and frustration to the entire process.
Website Pipeline Director of Account Management, Chris Bradley, advocates the following when dealing with high-stakes technical obstacles:
"When you need to get something fixed, and fixed fast - make sure you're sharing all relevant information with your support team; be as clear and concise as possible, and you'll see improved results that help get you back up and running as quickly as possible."
As an experienced first-responder to technical support requests at Website Pipeline, Chris is armed with the knowledge to help anyone who relies on off-premise IT to resolve issues, and has shared with us his top tips and best practices for getting fast results.
Sidenote: This guide was written for e-commerce, cloud ERP-integration, and/or general website issues, but the concepts outlined here can easily be applied to any IT request.
Right, let's get to it then: Here are the five key things to remember when writing a (successful) support request.
1. Stay Calm
Staying relaxed is essential to getting through your web emergency.
From Chris Bradley -
"This one's important. We handle a lot of wide-ranging, high-pressure situations here at Website Pipeline, and our support team would not be able to handle them without keeping a clear mind and following a systematic approach. When you are calm, it helps your support team stay calm. Win-win."
2. Focus on the Details
Nothing will get your issue resolved more quickly than providing as much detail as possible the very first time you reach out with a support request. Don't wait for your support rep to ask questions, give them the information up-front and you'll get much better results.
Here's a list of things to consider when crafting your initial support ticket:
1. When exactly did you first notice the problem?
2. Have any updates been applied to the software in question, or any related software, recently?
3. If your issue involves an ERP-integration - Have you changed large amounts of data in your ERP recently?
4. Have you made any changes in your Content Management System (WebDriver)?
5. Can the issue be replicated on multiple computers, and/or multiple mobile devices?
6. Is your problem happening in one browser, or all of them?
7. Do you see any specific error messages?
3. Articulate and Communicate
The brief description or subject line is the most important part of any support message that you write. It's the first thing the support staff will see, and it gives the entire request context.
1. Bad subject lines give no context, are hastily written, and waste valuable space with redundant wording and punctuation.
Examples:
a. URGENT!!!
b. Need help now!! Site is BROKEN!!
2. Good subject lines can still convey urgency, while explaining why an issue is so important right off the bat.
Examples:
a. URGENT: 500 Error on product detail page
b. When I click the link below I get a 404/Page Not Found Error
The full description or message body is next. Details, details, details… give as much information as possible!
1. Use a list or bullet points for easy communication
2. Include highlights of your request in a list near the beginning of your description
3. Provide information on what you are seeing, and what you think is malfunctioning
4. Provide information on what you expect to be seeing (if the price of a product is wrong, what price should you or the customer be seeing?)
5. The following information is always useful
a. Browser version being used when the issue arose
b. Operating System (Windows, Mac)
- You can get the information for your browser version and operating system at www.supportdetails.com
- Simply visiting the website will display the information you need regarding the computer and environment you are using. You can even email these details to the support team or include the detail in a support request directly from the website
6. The specific time and date the issue started happening
7. Always provide the web address/URL of the page with the error if possible
8. If it is an issue with a specific customer, always provide the username and/or account number of that customer
9. If you are experiencing a pricing issue with an e-commerce item
a. Which product?
b. What price are you seeing?
c. What price should you be seeing?
d. What customer is being impacted? (For some B2B buyers, pricing may vary by account)
10. If you are experiencing an issue with shipping calculations
a. Which shipping method is having the issue?
b. What should the rate be?
11. When all else fails - Screenshot
a. Screenshots are incredibly helpful and can sometimes communicate a situation better than any written explanation.
4. Follow Up
Ticket response times can vary depending on the platform you're making your request on, and the urgency of your request vs. others in the queue. Be patient, and know that you have done your due diligence in getting the issue resolved by following steps 1-3.
Some good rules of thumb for following up:
1. The average first response time for a reasonably busy IT support facility should be less than 2 hours. Of course, this time may go up or down depending on ticket volume or unexpected emergencies from another customer.
2. If you've submitted a support ticket and haven't heard a response in over 24 hours, chances are the team has an extremely high ticket volume, or less likely is the off-chance your request was never received! It is perfectly ok to reach out after 24 hours to check in with your provider and make sure you are in the queue.
3. For those really urgent issues that may arise from time-to-time, you won't have that kind of time to wait. A quality support team should be responding to emergency tickets in 30 minutes or less.
a. Most IT support teams will have an option for you to select "My live website is down" or something similar on the ticket submission form which will inititate an emergency response within 30 minutes or less. If the form does not have that option, and you are not sure what the best way to submit an emergency request is, contact your support team for specific instructions.
5. Be nice - it'll get you far!
Showing gratitude is a lot more powerful than you think. Remember, Tech Support Representatives are people too, and more than likely you'll end up working with the same individual again in the future - so keep it friendly if you want them on your side ;)