Blog Home
Pictures From Our Clemson Tailgate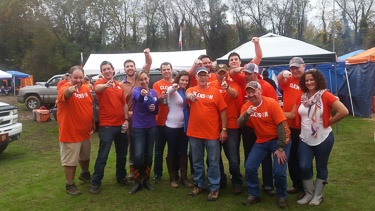 I'll let you in on a little secret: the partners didn't come to our Partner Huddle last week just for the meeting on Friday. We had also invited them to tailgate with us at the Clemson-Florida State football game on Saturday.
The weather forecast for Saturday got progressively more threatening throughout the week, but we decided that we'd tailgate no matter how much worse the forecast got. We then set out to procure the necessary equipment and supplies to make sure that sure everyone would have a good time regardless of the weather.
When sales & marketing people go shopping...
...this happens: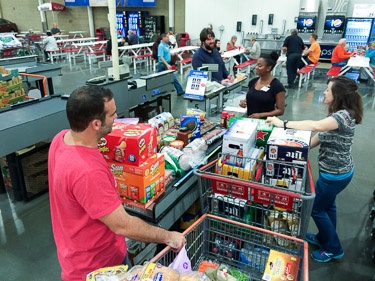 If you already knew that Costco has limits on how much beer you can purchase in one transaction, we'll probably get along just fine.
Another stop or two for liquor and wine, and we were set.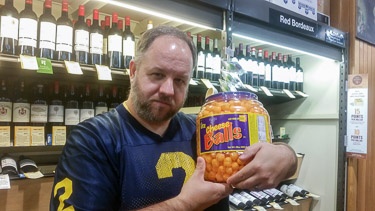 I should be ashamed, but I'm not.
So this happened on the way to Clemson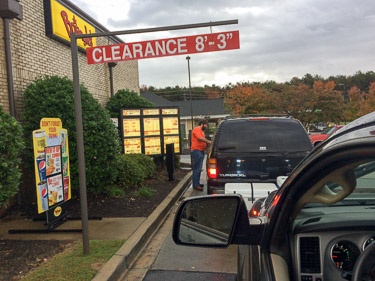 "Sir, what part of 'drive-thru' don't you understand?"
Actual pictures of actual tailgating
We rolled into town at the perfect time, among the last people to get non-swamped parking spots. We quickly got the tents up, the grill assembled, and then got the satellite dish and tv fired up to watch some College Gameday.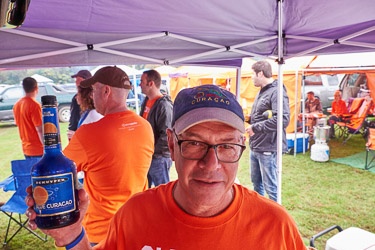 Harvey shows off the synergy of his wardrobe choice and our liquor choice #promotesynergy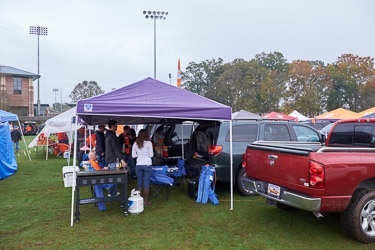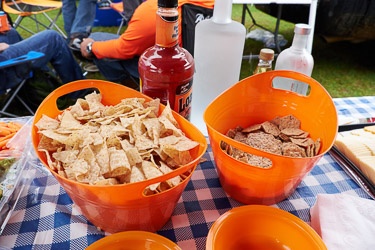 All the breakfast essentials: represented here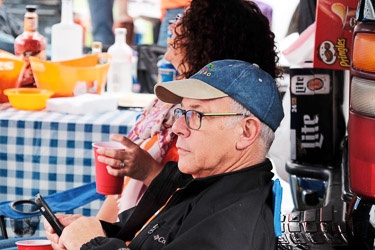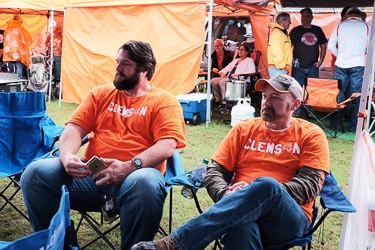 Eric Alexander and Darin Steward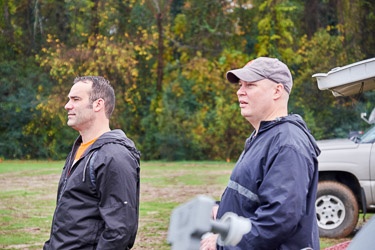 Don Martin and Jeff Scott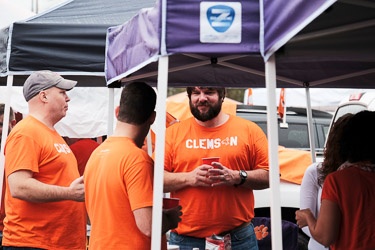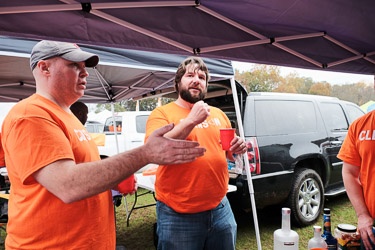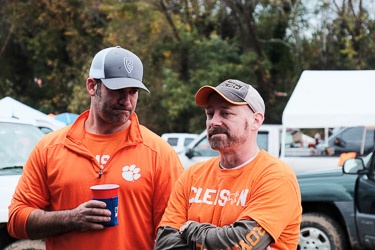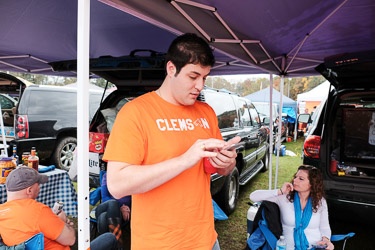 Developer Louis Roselli completing a customer upgrade project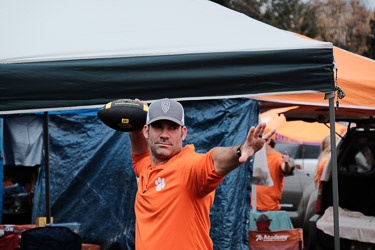 Don Martin shows off the results of his years spent emulating Tom Brady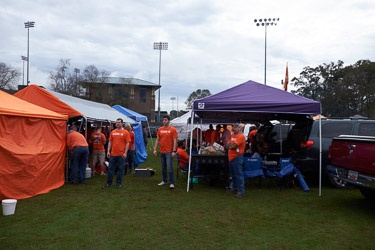 Gary and Louis can only look in awe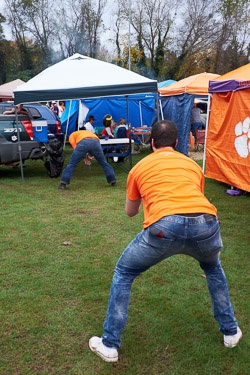 You may choose your own caption for this photo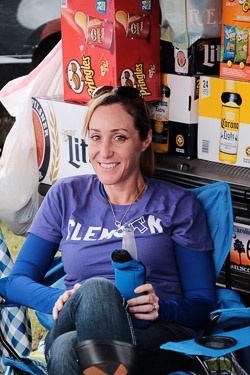 Darcy finds comfort hanging out with the food and beverage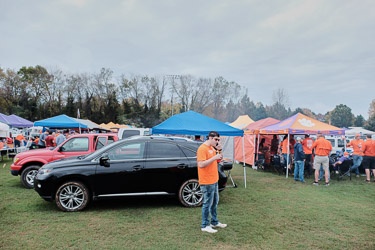 Louis notifies the customer that he has wrapped up their upgrade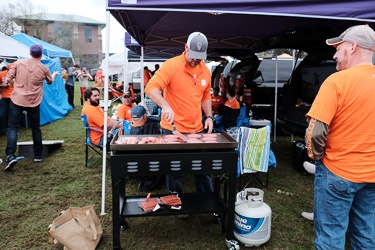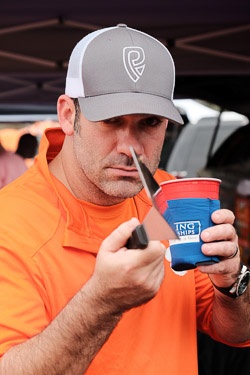 Don takes his grilling seriously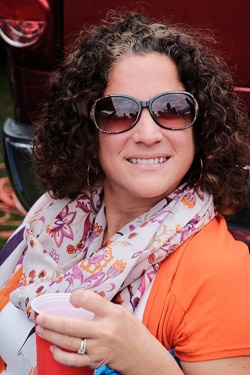 Don's wife Marissa kept us organized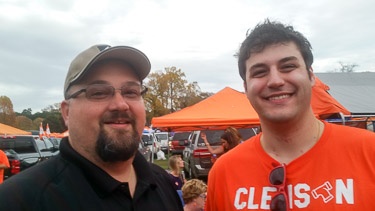 Todd Martin and Louis had some serious tech talk going on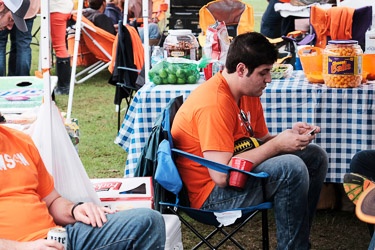 Louis, working again. Is there a theme here?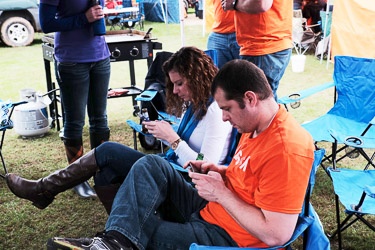 Sandy and Gary were not working. Apparently, 4 new levels of Candy Crush had just been released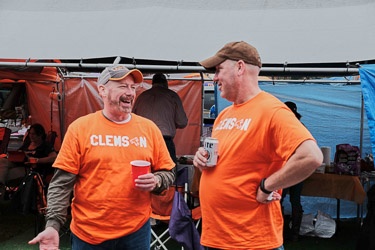 Darin Steward and Greg Tisdale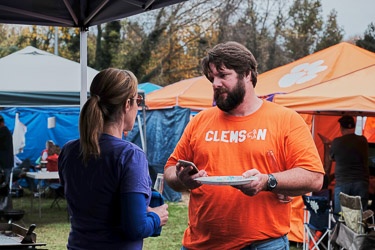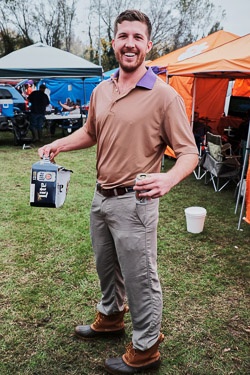 WSP project manager and part-time model Spencer Patrick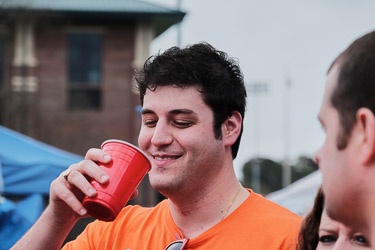 Louis: not working
And then we crashed a game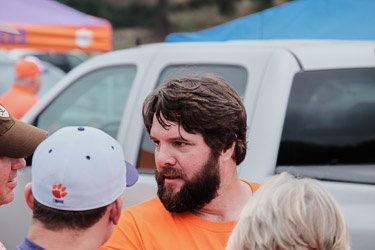 Eric being told the rules of Flip Cup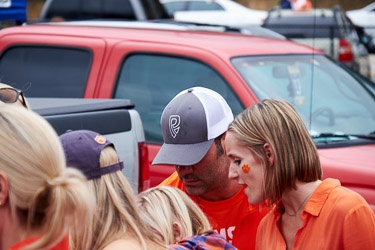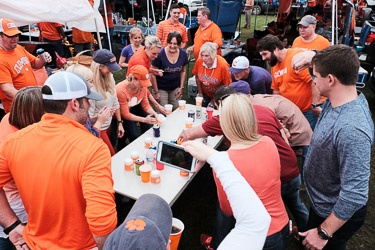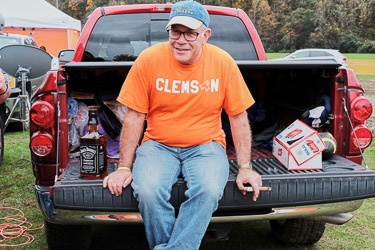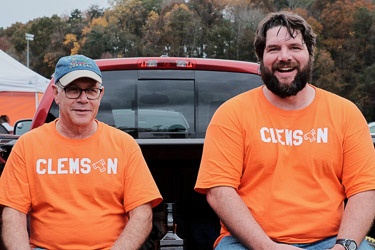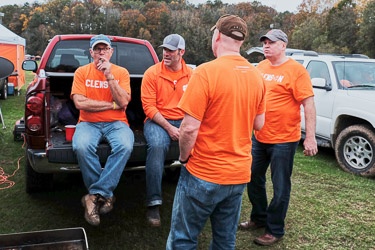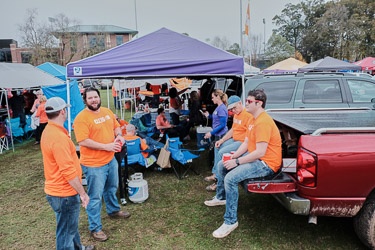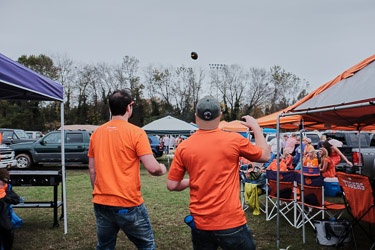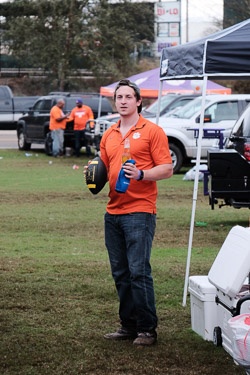 Account Manager Danny Mecca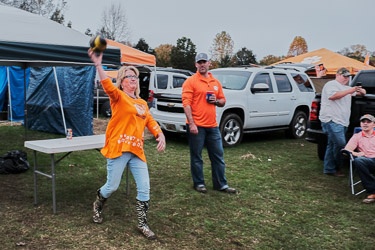 Don coaches one of our new friends on using a high release point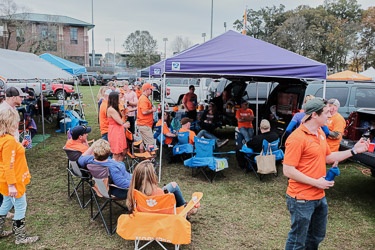 We become much more popular once the game started, at least until our generator went out
Yes, we made t-shirts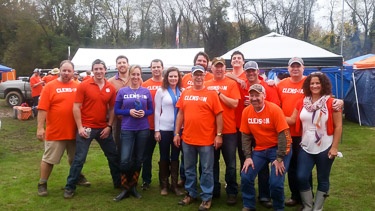 and, yes, there was pointing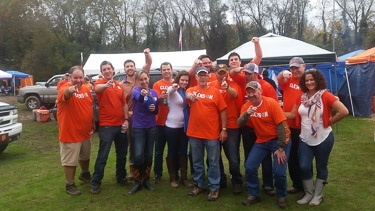 Of course there was pointing