Blog Home
Employee Spotlight: Hieu Ngo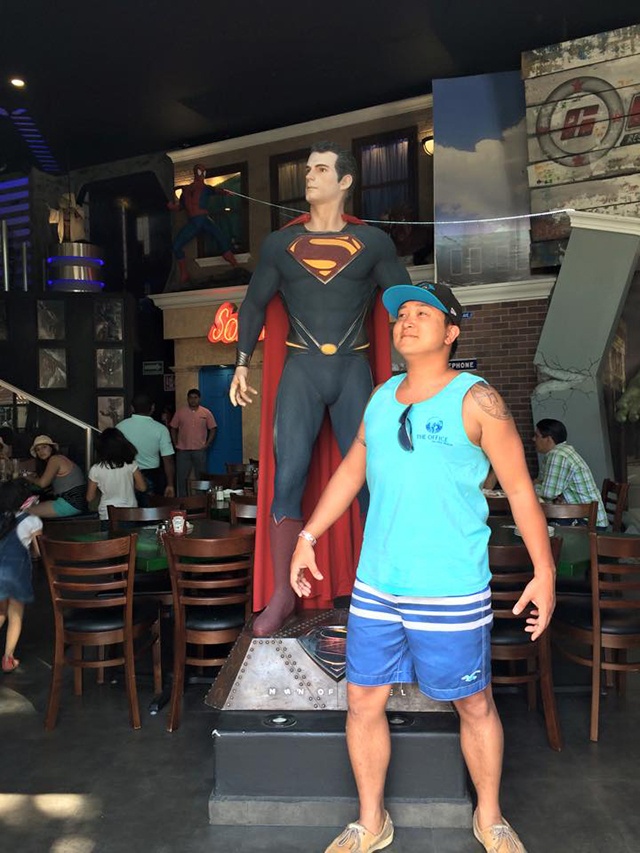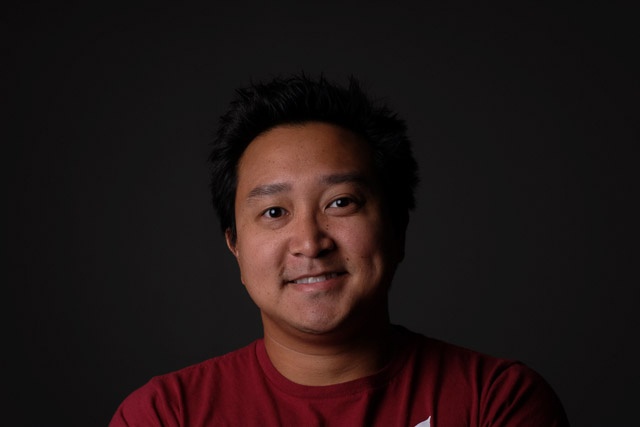 Hieu Ngo joined the Website Pipeline team 2 months ago as a Web Designer, having previously served as the Webmaster for Spartanburg Regional Healthcare System. During his first FedEx Day he brought home the infamous Cornhole Championship, striking envy in the hearts of many seasoned Pipeliners who haven't yet taken home the heralded title.
He juggles his time between designing the visual aspects of a website's user expierence to meet a client's brand standards, and doing front end development where he implements these designs through coding languages.
Hieu truly enjoys his day-to-day role at Website Pipeline and finds solace in the quote, "do what you love, and you'll never work another day in your life." Needless to say, we're excited he "never works" on our team and expect big things from Hieu in the future.
Read on to learn more about Hieu Ngo, Website Pipeline Web Designer
Where are you from/where did you grow up?
Born and raised in Spartanburg, SC. My parents are from Vietnam.
What's your favorite hobby/ What do you like to do outside of work?
A hobby of mine is having many hobbies. If I were to pick a few, I would say that Video games has always been big in my life from console to PC to mobile. I've had pretty much everything from the original Atari to my Xbox One. I remember one of the first games I ever played on my brother's ancient PC. It was called "The Secret of Monkey Island." It was an adventure type game played over a series of floppy disks. My favorite types of games are RPGS/MMORPGS, First Person Shooters, Real Time Strategies, and MOBAs.
I also am a big collector of all kinds of board games and table top games. I loved playing War Machines/Hordes. They were little model figures that you would have to assemble and paint and then wage warfare on a four by four foot table. Basically a nerdier version of chest.

What programming languages are you fluent in? Do you have a favorite?
I'm fluent in HTML, CSS, and JavaScript/jQuery. I enjoy all of these as they all complement each other to really make a website dynamic and animated.
What's the funniest thing that has happened at Website Pipeline?
The funniest thing that I've seen so far was the slow-motion video of Blake Yoder as he fell to his knees and then backwards to the ground in celebration of winning this year's corn hole tournament. The slow motion sounds of him hitting the ground are awesome. It made it even sweeter knowing I was his partner and helped him achieve this victory.
Which college(s) did you attend, and what was your focus of study/degree?
USC Columbia & USC Upstate; Bachelor of Fine Arts with Emphasis on Graphic Design.
What is your favorite band/type of music?
My favorite types of music are pop & hip-hop. I'm a dancer and I love the night life. I've spent many weekends and even some week days at a night club or bar with good music. I have a good group friends that also like to dance, so we always have the best time being silly and dancing around. I would describe myself as a hip-hop dancer.
Do you have any nicknames? If so, how did you get them?
My nickname growing up was Hill No, which then evolved into Hell No. When I was young I didn't understand why people in America couldn't pronounce my name the way I do, so eventually I gave up and Hill was the closest people got and I just let it stick. Then as I got older the funnier version of it came out and it got me pretty popular in school, so I stuck with it. My teachers even had fun with it. Today most people pronounce it like "Hugh," but I still have some old friends that call me Hill.
What is your favorite kind of food?
I love Asian food. And it's not because I'm Asian (I think). There's just so many bold flavors in Asian Cuisine that it never gets boring for me. One of my favorite restaurants to eat at is Monsoons Noodle House in downtown Spartanburg - it has all types of Asian food from different countries like China, Thailand, Japan, Vietnam, etc… Miyako's Sushi Group is also one of my favorites downtown Spartanburg because I'm a fan of Sushi and they have some of the best in town; they also own Irashai in Greenville, SC.
If you could travel anywhere in the world, where would you go and who would you take with you?
I would choose Bora Bora in one of those huts on the water and I would take the loves of my life; my wife Casey and our dog Sophie!
What is your life motto/favorite quote?
Hakuna Matata

What is your favorite movie?
A Knights Tale & Avengers Age of Ultron:
A Knights Tale with Health Ledger and Shannyn Sossamon was one of my all-time favorite movies. It pretty much played in my DVD player everyday when I was in college. It had a bit of everything I loved such the medieval era. A story of a nobody becoming a somebody and winning the girls heart. It was funny and adventurous at the same time. It also might have had a little something to do with my huge crush on Shannyn Sossamon.
Avengers Age of Ultron is another one of my favorites because it's just awesome. It's got super heroes, action and comedy.
What is one thing you couldn't go a day without, and why?
Aside from my wife (because I love her to death), I'd have a hard time going a day without my phone. I love having access to unlimited information at the tip of my fingers. I also love playing games and checking out new ones in the app store. I download and delete games constantly.
If you only had 3 words to describe yourself, what would they be?
Kind, Considerate, Goofy
Hieu is one of 60+ Website Pipeline employees, all of whom are in North America. He once successfully bred a pair of Betta fish and is considering it for a post-retirement hobby (yes it's weird, no it's not a joke). You can learn more about the Website Pipeline culture on our website, or visit our Meet The Team page to see more WSP employees.
---