Blog Home
CIMcloud Joins Bennett/Porter User Conference as Sponsor of Connections 2018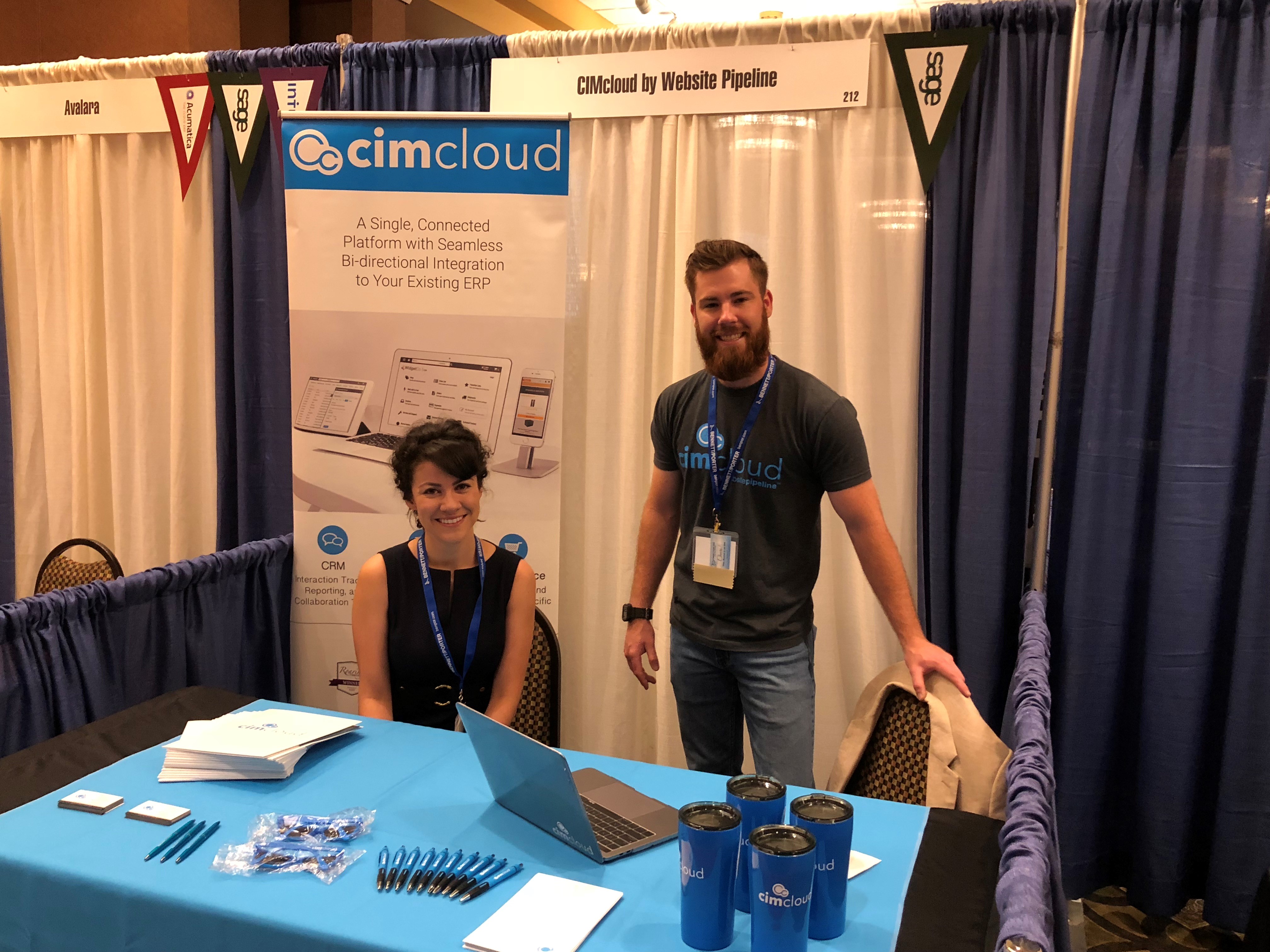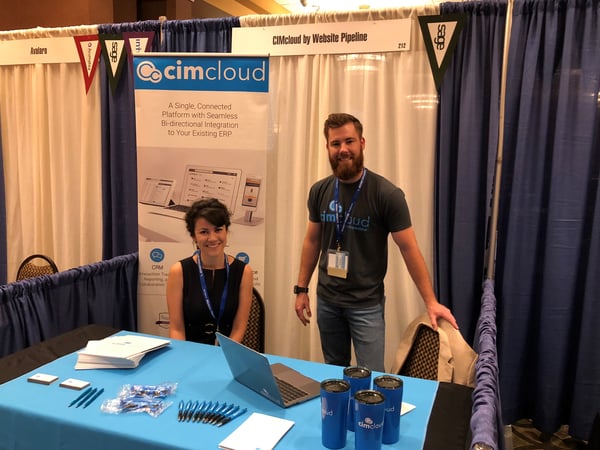 Earlier this month, Pat Scherz and I traveled to Portland, Oregon as sponsors of Connections 2018, the Bennett/Porter & Associates, Inc. user conference. The educational event was celebratory as well: this past February, Bennett/Porter celebrated 30 years in business – and it was made clear to us last week that the group has mastered the components of an excellent conference!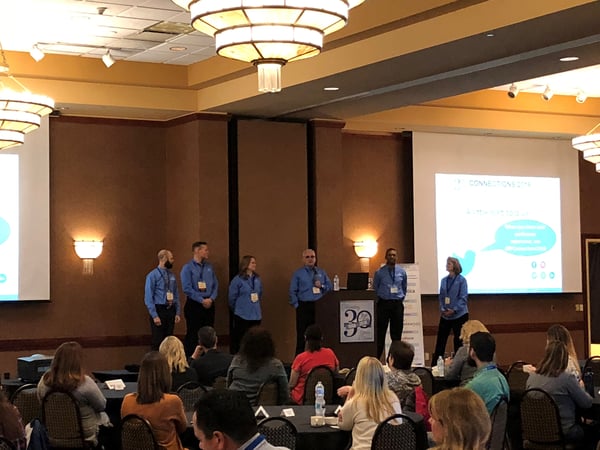 The Bennett/Porter team welcoming attendees and kicking off the day
Attendees benefited from a keynote addressing workplace culture, a vendor expo area, networking throughout the day, a raffle and reception, and a line-up of over 40 educational sessions spanning tracks such as Human Resources, IT & Cloud, General Business, and Sage 100. CIMcloud led one such session titled "All the Software is Colliding." Pat discussed how to make sense of a changing software landscape by providing a framework to discover one's true needs and make informed decisions about customer-related software spending. Gabi quizzed attendees on popular dog breeds in the United States (Also important. Bennett/Porter employees love their dogs!).
It was a productive day for all, and we are happy to have been included. Pat and I enjoyed sharing information on CIMcloud with attendees; spending time with our fellow sponsors; and of course seeing the employees from our appreciated reseller in person. Plus, day-of details and communications us exhibitors received before, during, and after the conference made for a well-executed event that was a pleasure to attend. Cheers to your 30 years in business, Bennett/Porter! We already can't wait for #BPConnections2019.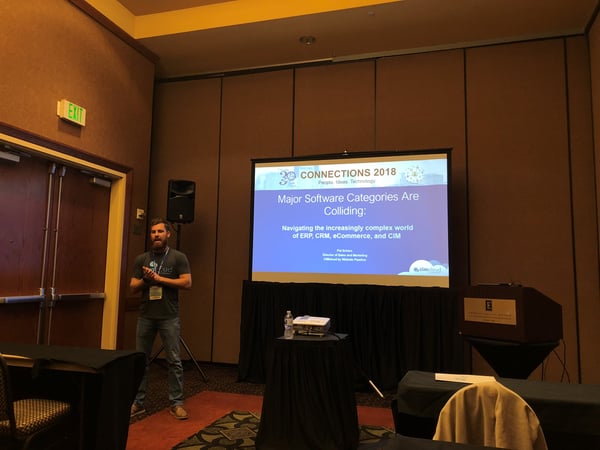 Pat Scherz leading CIMcloud's breakout session