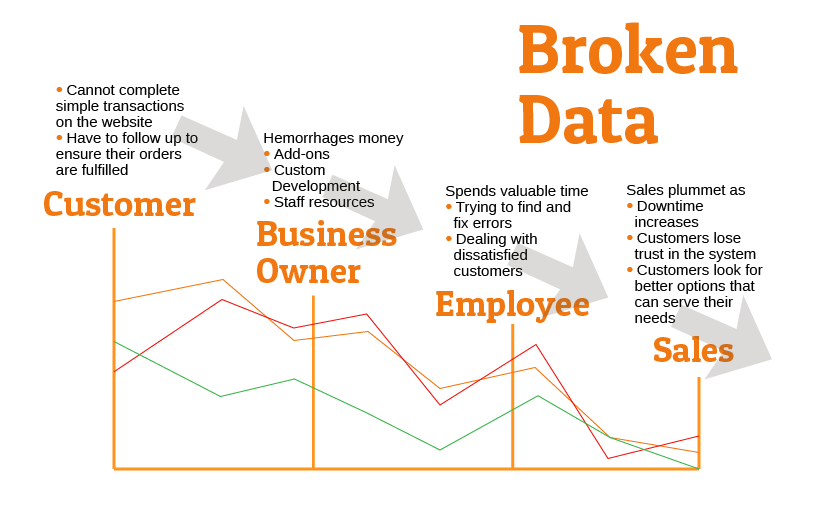 More than ever, mid-size businesses are dependant on sync tools and other software to allow the information in their ERP to be unlocked and used to power e-commerce, payment portals, and sales rep tools on their website.
This data is the backbone, if you will, of all the customer activity functions that now more than ever are taking place online.
If you're depending on a website to do what it needs to do (which is a lot), you need to make sure that infrastructure is rock solid.