Blog Home
Golden Flower Chinese Herbs Launches New Customer Site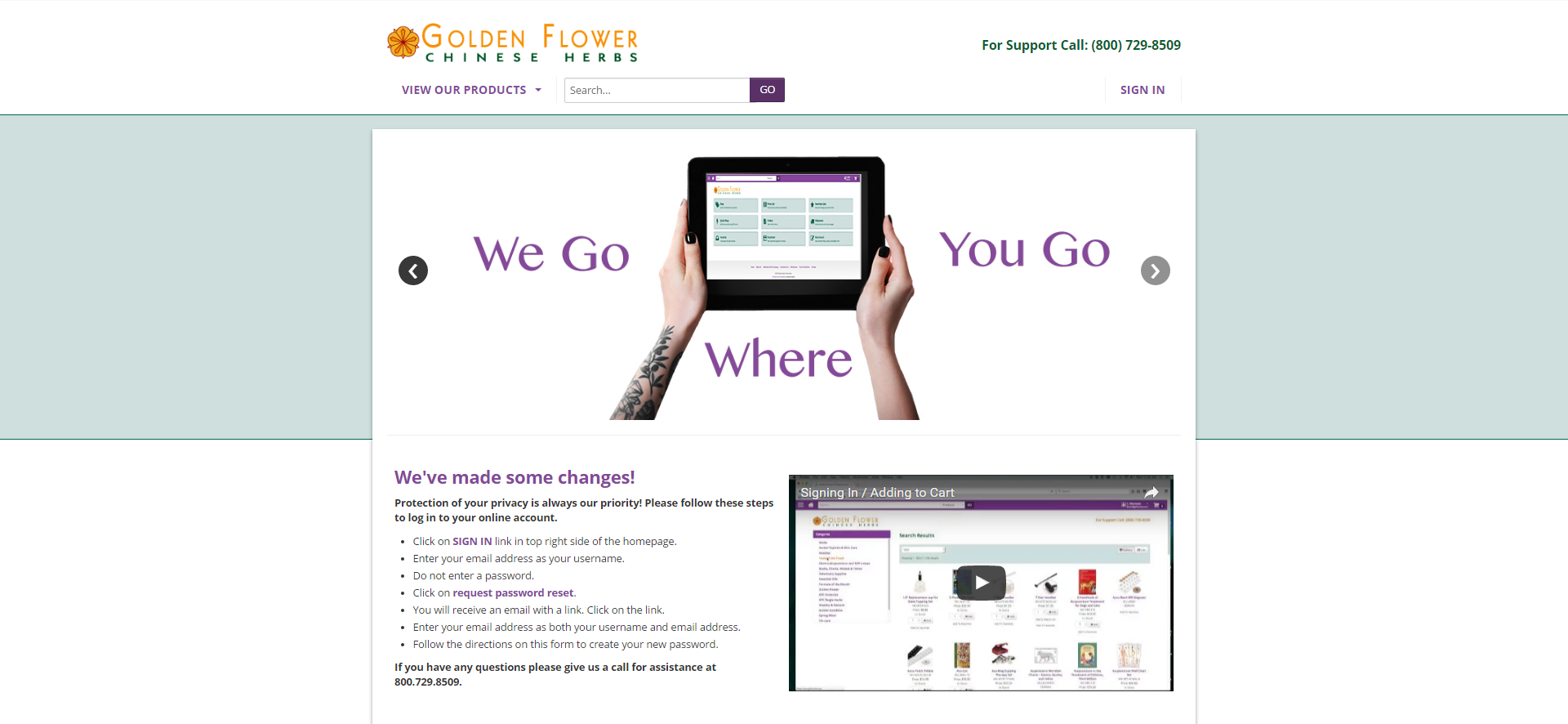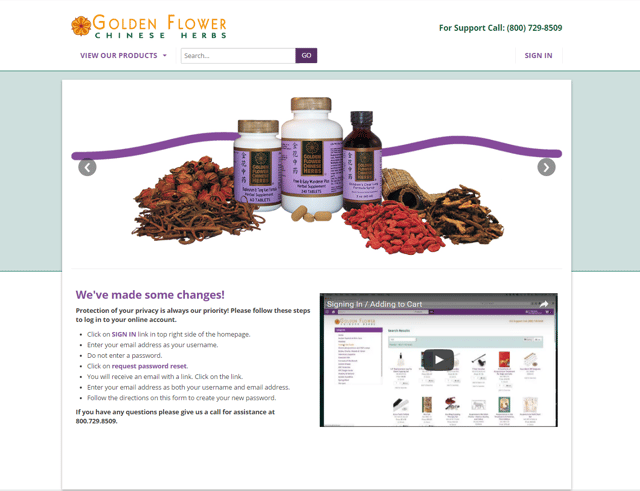 Golden Flower Chinese Herbs, a company specializing in wholesale herbal formulas and accupuncture supplies, has recently made some exciting new changes to their website.
Working with ERP-integrated website developer, Website Pipeline, Golden Flower is now able to provide a superior level of customer service through an online customer portal.
The portal allows their customers to log in, view their current orders and order history, payments, invoices, shipping information, view frequently ordered items, and make purchases from their account.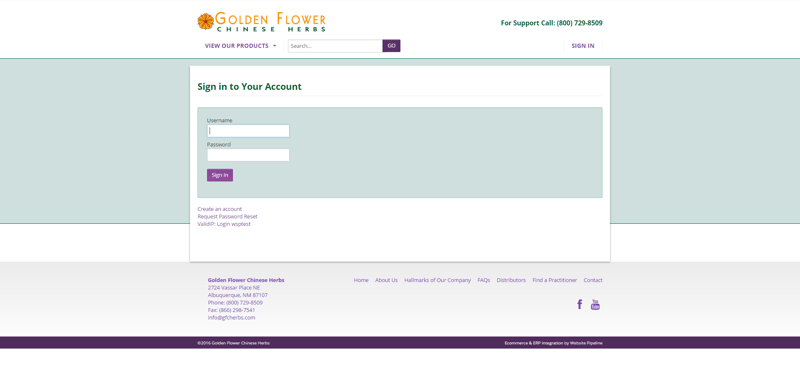 By connecting their website with their ERP, Golden Flower is now able to grow revenue from online sales, while simultaneously minimizing lead time and errors in order entry and fulfillment.
"We had been trying for years to have a website that would integrate with our SAGE/MAS ERP software", says Golden Flower Marketing and Education Coordinator, Cari Wormser, "Our business is a complicated one that requires both a general viewing experience as well as a logged-in view with information available only to our customers. Website Pipeline was able to provide exactly what we needed, and had the right tools and expertise to help us get the job done."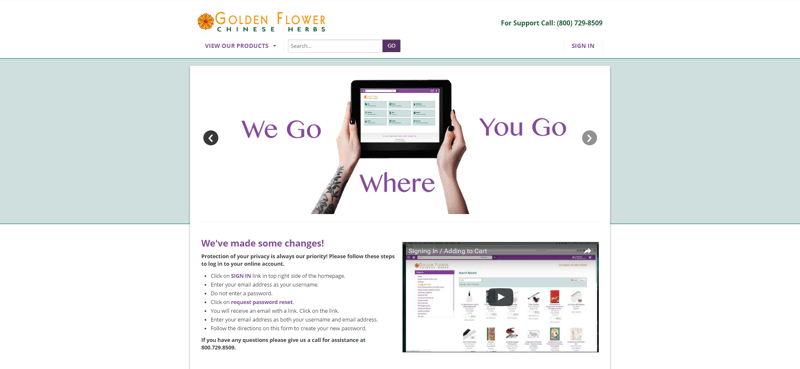 Originally only interested in a B2B portal that could replace their limited Magento webstore, the company soon realized the value in adding a public-facing B2C e-commerce site that could be launched simultaneously, and decided to integrate all their online commerce ordering into one, unified platform.
The company is now able to manage all of their customer interactions from the central database in their ERP, while providing a streamlined, easy-to-use, and mobile responsive user experience to their valued customers.
About Golden Flower Chinese Herbs
Golden Flower Chinese Herbs provides a complete line of Chinese medicinal herbs and formulations to licensed Oriental Medicine practitioners. Since 1990, they have expanded their line from 5 to over 120 traditional yet innovative formulas. Their mission is to offer the highest quality herbal products at the most reasonable cost possible, and to make Chinese Medicine easily accessible to the general public.
About Website Pipeline
Website Pipeline is based in Greenville, SC and has been in business since 1999.
The company's suite of cloud-based customer interaction management solutions helps wholesale and manufacturing companies using Sage or Microsoft Dynamics ERP systems to get, keep and grow more customers. Solutions include B2B + B2C e-commerce, customer portals, sales rep tools, and API connections -all of which are fully integrated with a company's existing ERP platform.
Website Pipeline allows customers the freedom to do business on their terms - anytime, anywhere, and from any device.