Blog Home
MAPADOC CONNECTIONS 2015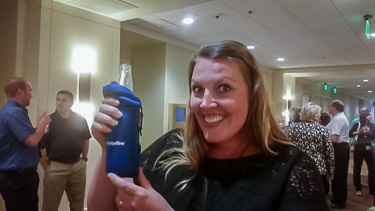 Last week I had the pleasure of attending the 3rd annual MAPADOC Connections Customer Conference in Los Angeles.
The attendees included MAPADOC customers, as well as potential customers. I spoke to one attendee who had come last year because he was considering purchasing MAPADOC, and had returned this year as an active user and happy customer.
Also present were many MAPADOC employees (I never knew they were such a big group!), as well as resellers, and of course sponsors like us.
The common ground was that everyone there was interested in learning more about best practices for EDI. According to Gary Berman, Executive Vice President:
"The interaction that goes on here with the other customers and the MAPADOC team brings the customer experience to a whole new level. People come to Connections because they see great value in interacting with each other and sharing experiences and best practices."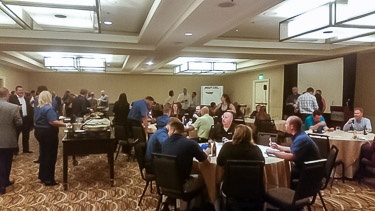 The MAPADOC team hosted the attendees for a cocktail party on Wednesday evening.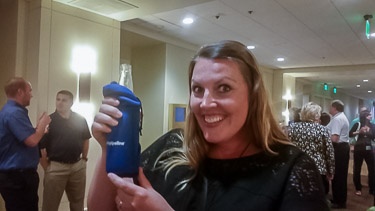 Website Pipeline was the only group there handing out coozies, so I made sure all the attendees had one of our famous hoodie coozies to keep their drinks cold.
At the opening session, Gary introduced the MAPADOC team. He added some personal touches, sharing with us which of them had had new additions to their families in the past year (babies, grandbabies, and fur babies). And the MAPADOC family itself has had quite a bit of growth of its own, the history of which he shared with us.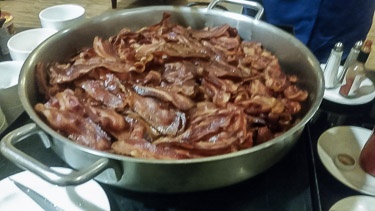 Bacon.
Next up, Shivani Khanna with SPS Commerce gave an engaging presentation about technology in the industry. She shared some insights on the mindset of today's buyers, and she explained why digital retailing requires that products "tell their story". This was a great session that I found myself referring back to several times in subsequent conversations with other attendees.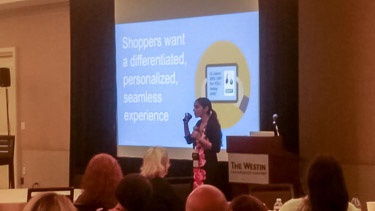 Shivani Khanna with SPS Commerce explains – "Shoppers don't think of bricks vs. clicks". So true!
Each of the sponsors then had two minutes to tell the group about how their products can enhance the attendees' Sage ERP systems. I played our <2 minute video on Sage-integrated B2B customer self-service portals.
One highlight of the event for me was the Customer Panel. These can be tricky, but this one was pulled off very well. The panelists were a good cross-section of business types, and the audience was engaged and interactive as they round-tabled on topics such as recent EDI trends and vendor compliance.
After a number of breakout sessions in the afternoon (I presented "EDI + B2B Ecommerce = Total Automation Domination"), everyone headed out to a fabulous rooftop bar with views of Venice Beach for a party hosted by ONE for Sage 100.
The MAPADOC team put on a great event. I highly recommend it for anyone who has a significant EDI component to their business!