Blog Home
Website Pipeline To Sponsor Evolution 2017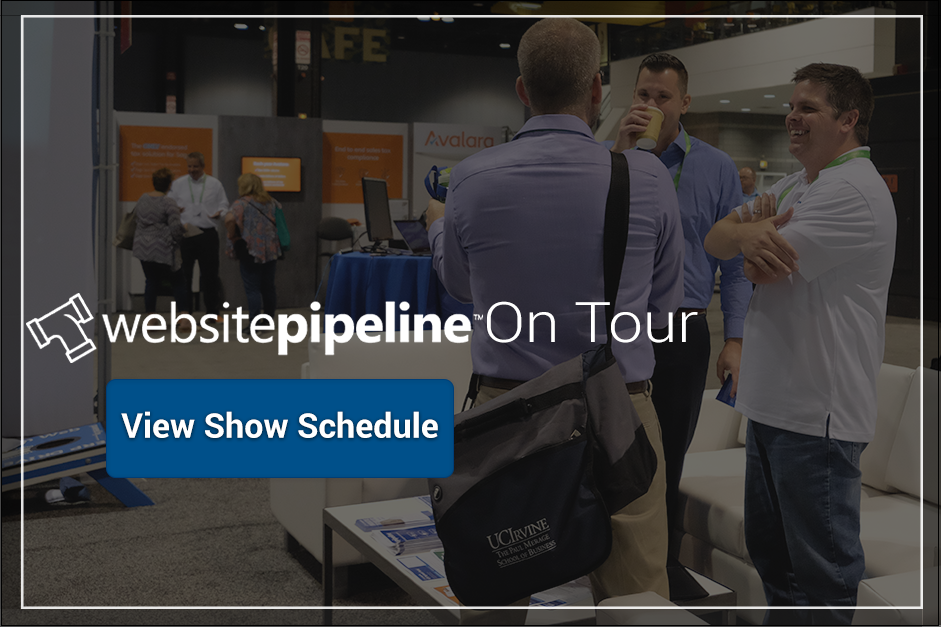 Greenville, SC — March 20, 2017 — Website Pipeline, the market leader in ERP-integrated eCommerce, announced today its sponsorship of Evolution 2017, Altec's annual DocLink customer conference. The event will take place from March 20th-23rd, 2017 in Newport Beach, CA at the Newport Beach Marriott Resort and Spa.
DocLink document management is a powerful solution that allows organizations to transform outdated business practices to increase efficiency in the workplace. Streamlining document routing and automating workflows supports corporate compliance while providing secure and easy access to all documents. Evolution 2017 will unite DocLink users and partners for four invaluable days of learning and networking. With a schedule boasting a convenient Expo center, technical help at DocLink Interact and 40+ expert-led sessions on separate, focused tracks, the event aims to help businesses progress with actionable takeaways.
Channel partners will have the opportunity to take advantage of tracks designed specifically to equip resellers with the best tools and strategies to deliver first class solutions, such as DocLink and ERP-integrated eCommerce, to their clients. DocLink users will learn how to expand and optimize their systems, explore creative ideas on new use cases, hear best practices from other DocLink users, discover the complementary applications of ISV's such as Website Pipeline and be inspired to evolve their businesses as DocLink grows with them.
Website Pipeline will showcase the benefits of providing online customer self-service tools at Evolution 2017. In addition to exhibiting each day in the Expo center, Website Pipeline will present a breakout session from 3:15pm-4:15pm titled Helping Your Customers Help Themselves.
"Evolution 2016 was an awesome event, giving us a great opportunity to learn and share knowledge with the DocLink community. I have no doubt this year's event will be equally insightful, as we continue to uncover ways Website Pipeline and other complementary solutions can work in hand with DocLink to help customers." - Brian Seidel, CEO, Website Pipeline
"Last year's inaugural Evolution conference was a giant success, providing our customer and partners with important information about our flagship DocLink solution," stated Don Howren, President and COO at Altec. "We are delighted to once again be able to offer our customers and partners the information and support vital to grow business through DocLink and complementary applications such as Website Pipeline's eCommerce solution."
---
For more information about Evolution 2017, please visit www.doclinkevolution.com.
About Website Pipeline
Website Pipeline is based in Greenville, SC, with more than 65 employees on staff. The company has won recent growth awards, including Deloitte's 2015 Fast 500 list of the fastest-growing technology companies. Our customer base consists of North American wholesale and manufacturing companies who sell to other companies – many also sell to the public.
We build B2B eCommerce solutions that integrate with Sage and Microsoft Dynamics ERP systems, leveraging the existing data in these ERP systems to create customer-facing tools allowing self-service at anytime, from anywhere, and on any device. B2B companies use our tools to build a fence around their existing customer base, get more new customers, and increase sales from existing customers.
About Altec
Altec is a leading provider of integrated document management and workflow solutions. Its flagship product, DocLink, enables companies to capture, archive, workflow, and route any document for any process, anywhere. Connecting data for thousands of customers globally, Altec also enjoys strong, collaborative partnerships with ERP solution providers such as Amtech, Epicor, Microsoft, Sage, and SAP B1 to provide the most comprehensive enterprise document management solution. Learn more at http://www.altec-inc.com.