Blog Home
Introduction to SEO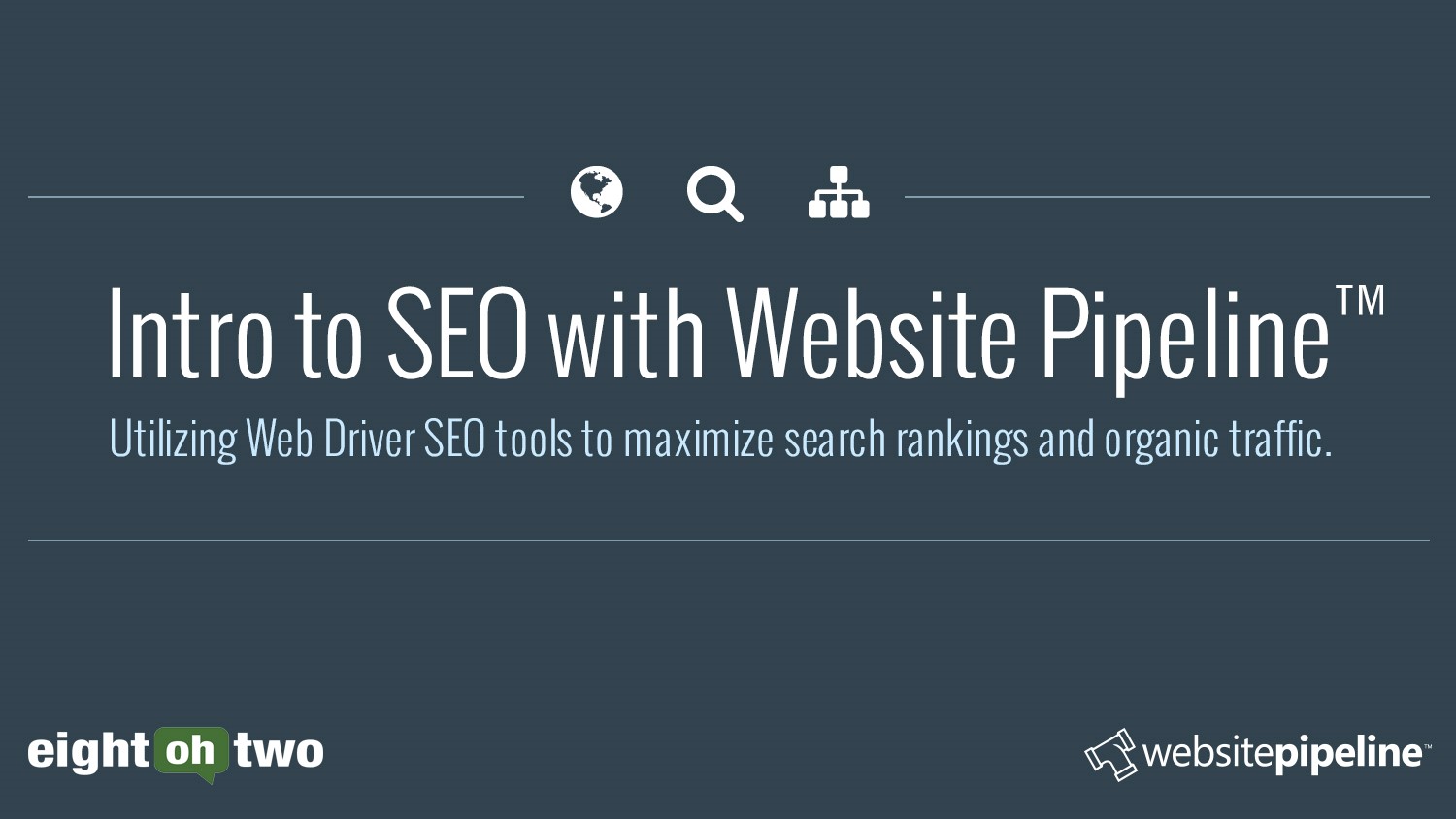 ---
Missed our first Webinar with SEO consultant Ken Reig from Eight Oh Two? Here's some great pointers on search engine optimization from his talk!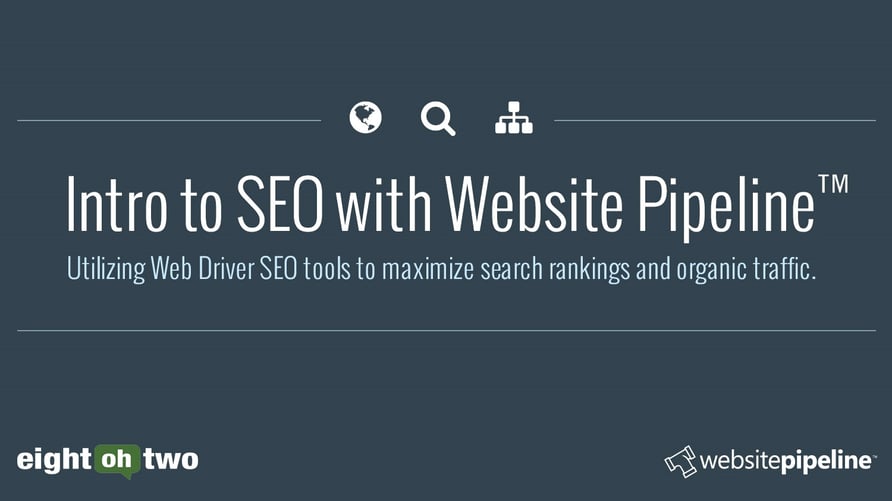 You have begun your journey in the world of E-commerce, and now you want to know how to optimize your Website Pipeline Software to generate more traffic on your website. First things first, what is SEO? SEO, or Search Engine Optimization, is the process of getting the max number of visitors to a specific website by ensuring that the site appears at the top of the results returned by search engines.
SEO is comprised of two key players: On-Site SEO and Off-Site SEO. In Part One of our Four Part series, Ken digs into the specifics of On-Site SEO and how to maximize your website's organic traffic using Website Pipeline's suite of tools.
HERE'S WHAT WE COVERED:
Keyword Research
Content Optimization
Technical SEO
---
Keyword Research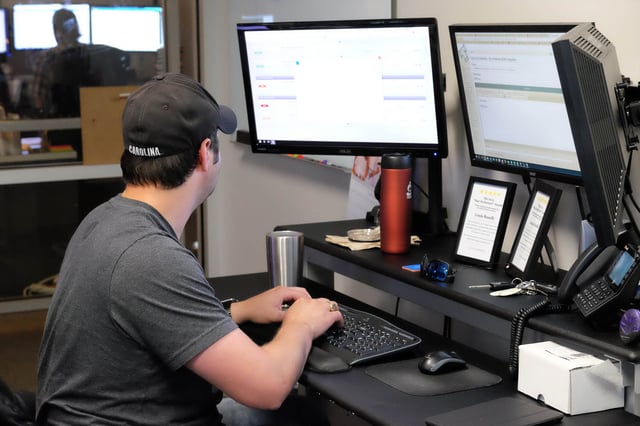 The process of finding and identifying your target keywords is essential to starting your SEO program. Google is constantly combing through websites, identifying key terms, and ranking websites to display the most relevant content each time a visitor uses their search engine. Why leave your ranking to chance? Identify keywords that you want Google to read, and display those words throughout your website in various forms of content.
60% of search traffic goes to the top 3 ranking results!
Keep those keywords you identified at the top of your web pages, manage the number of instances in which that word is used, make sure to look out for grammar and spelling (Google is quite the stickler), and take that extra step to manage user-generated content. A great resource for finding the best fitted target keywords for your business's website is Google Keyword Planner. Finally, take the time to understand your audience: why are they Googling? A user could be searching for transactional purposes, informational purposes, or navigational purposes.
Transactional users are your most important visitors. They are the visitors who are specifically looking for an item to buy, or doing comparison shopping to find exactly what they are looking for. You can influence your transactional users through the product and category pages of your website. Informational users are generally searching solely for research purposes. While they might not make a purchase during their visit, this creates a great touch point for your brand. Empower your brand by monitoring the content in blog posts, or by creating a research center. The last user group to be mindful of are the navigational users. These users are frequent visitors who know exactly which page on your website holds what they are looking for. Since navigational users are simply using Google to type in your brand name, working on your overall SEO for your website will help these users easily find your page.
Content Optimization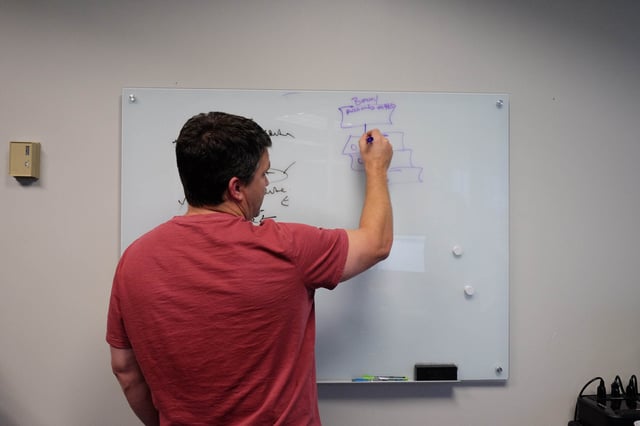 Once you have identified the target keywords best suited for your business, you must skillfully and tactically incorporate those words throughout the content of your web pages. As the copy at the top of a page presents a higher value for SEO, strive to naturally inject two or three instances of your target keywords into that content. Avoid the overuse of keywords—too many instances and your page will be flagged for Keyword Stuffing. Manage the substance of your web pages in the Web Driver Control Panel. Update the description found on your category pages by navigating to the Product Category Manager field. Once you have selected the appropriate page, edit the description to incorporate your keywords.
Web Driver allows you to apply keywords to other important SEO assets. The ability to create and manage web pages is found under the Web Page Catalog field. Here are some guidelines for managing the content in the Search Engine Settings of a page:
Your page name is part of the URL for the page. Use your target keywords, with hyphens instead of spaces in between words and end your page name with ".asp".
The directory is another part of the URL. Think of this as a category page.
The page title is one of the most important assets to a page. Branding is very important here. Keep your title brief. Best practice suggests the format of "[Keyword] | [Company Name]".
Description does not impact search ranking. While the use of keywords is not critical in this section, it does influence click through on the search results page. Construct a brief description written to entice users to click, with a clear call to action. For example, use words and phrases like "free", "discount", "shop now", etc.
The keyword section does not affect SEO, but best practice suggests to include one target keyword for the page to entice click through.
Utilize the content of the numerous product pages in your website to influence search engine ranking. Google Keyword Planner is a great resource for brainstorming long-tailed terms to incorporate in the product name, description, subhead, URL and page title, and meta data. While long-tailed terms have lower search traffic, competition is low and use of these terms will likely drive higher quality traffic that has a more potential to convert to sales. Keep the following tips in mind when creating and updating your product pages:
Keep your product name short, feature keywords, and avoid abbreviations.
Your product subhead should be one sentence of marketing copy at the beginning of every product description.

Remember that Google gives more weight to content at the top, so give your sub head a little more weight by wrapping it in HTML strong tag.

The product URL should include your keywords, separated by hyphens, and end with "[product SKU].asp".
Want more? Here are some other types of content to optimize:
Informational keyword phrases
Informational searches
In-bound marketing tactics
High-quality content
Technical SEO
Don't let the technical aspect of SEO intimidate you—Website Pipeline takes care of most of it for you! The four items recommended to work on are 301 Redirects, XML Sitemaps, Google Search Console, and Bing Webmaster Tools. 301 Redirects are important for any time you have content moving from one page to another. Setup your redirects in Web Driver's Search Engine Tools, and let both users and Google know that the location of information has changed. This allows you to maintain rankings achieved from previous pages. It is important to create the redirect at the same time as you delete the page. XML sitemaps have grown in importance in the past few years. You can find these files listed in Web Driver. Provide Google with a list of all your SEO friendly URLs that you want indexed. Finally, don't forget to claim your URL in Google and Bing.
Get the full story!
Our Webinar was packed with tons of great information and step-by-step instructions that didn't quite make it into this article. If you missed the Webinar or need a refresher, watch the recording to get all the details and tips Ken provided at:
https://channel.webinar.com/channel/2454997622010282758
---