Blog Home
Employee Spotlight: Michelle Pakla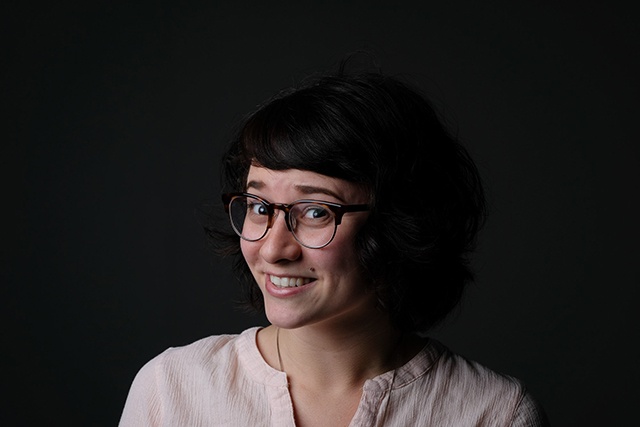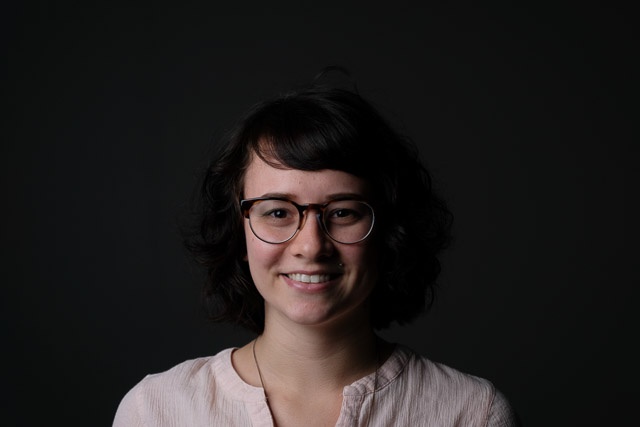 Michelle Pakla is a Developer at Website Pipeline and while it's only been a few weeks since joining the team, she is already showing off her skills. With an abundance of design experience in different industries, she spends most of her time here on front-end coding and designing user interfaces for websites.
As a huge fan of the original Star Trek and Twilight Zone series, Michelle has the imagination to appreciate the impossible and the intelligence to maintain her grasp on reality. Her life motto is "whatever happens, happens", and we're sure glad that she happens to work at Website Pipeline!
Read on to learn more about Michelle Pakla, Website Pipeline Designer
Where are you from/where did you grow up?
I'm originally from Columbus, Ohio and moved to Aiken, South Carolina when I was 15. I guess you can say I'm a Midwestern transplant with a little bit of southern flavor.
What's your favorite hobby/ What do you like to do outside of work?
I love painting. I love the whole process from building my own canvas, to creating the underpainting, to getting frustrated when the vision in my head gets blurry, to producing a piece I'm proud of. I try as much as possible to put my whole self into the painting to create something unique every time.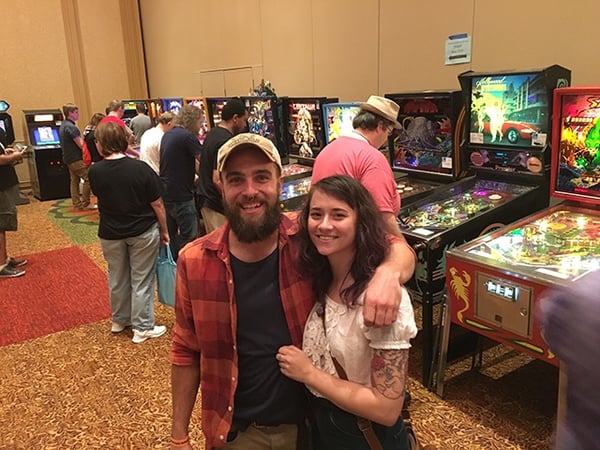 What programming languages are you fluent in? Do you have a favorite?
HTML, CSS
Which college(s) did you attend, and what was your focus of study/degree?
I studied graphic design at the University of South Carolina Aiken and briefly studied printmaking at Augusta University.
What is your favorite book?
My favorite book is more a series of books; The Lord of the Rings trilogy. I picked them up while I was in high school and just could not put them down. I would actually read them during class because really, who needs to know calculus anyway? I'm also a fan of Pat Conroy's Beach Music and Wally Lamb's I Know this Much is True.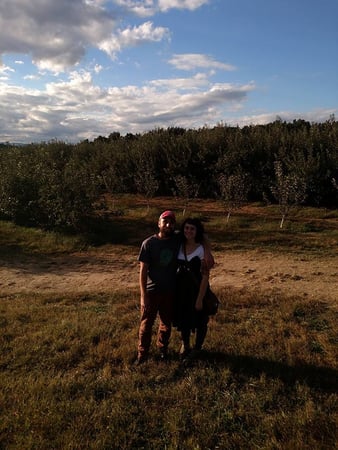 What is your favorite TV show?
Star Trek The Original Series is by far my favorite TV show with the original 60's Twilight Zone as a close second. I just love the campiness of it, but also the science behind everything. It makes it feel a bit more real and possible. Unlike Star Wars. Sorry not sorry.
If you could travel anywhere in the word, where would you go and who would you take with you?
I would go to New Zealand without a doubt. I've heard that it's an absolutely beautiful country, but more importantly, you can still visit the set of Hobbiton from the Lord of the Rings movies. I would definitely go with my boyfriend Crosby because I know that he would nerd out as much as I would.
Who is your hero/someone you look up to, and why?
My parents without a doubt. They both emigrated from Poland with practically nothing to start a new and better life here in the states. They are the strongest, most intelligent, loving people I know, and I'm grateful that I'm their daughter.
Do you have any nicknames? If so, how did you get them?
Misia or Misiaczek have been my nicknames since I was a kid. They mean teddy bear essentially. Nothing to do with my name other than it being close phonetically to Michelle. I'm also hoping that Meowchelle will catch on because I love cats.
What is your theme song?
I was named after The Beatle's song "Michelle," so that would be my obvious choice.

Tell us at least one interesting thing about you that not a lot of people know...
I love goats. I love goats so much that once we close on our house, move in, and get it remodeled and whatnot, Crosby and I plan on buying two pygmy goats. They will be christened Penelope and Pickles. I don't know if I'm more excited about the house or the goats. Probably the goats.
If you had only 3 words to describe yourself, what would they be?
Stubborn. Empathetic. Loyal.
Michelle is one of 60+ Website Pipeline employees, all of whom are in North America. She likes to "nerd out" on occasion so Star Trek and Lord of the Rings discourse is always welcome. You can learn more about the Website Pipeline culture on our website, or visit our Meet The Team page to see more WSP employees.
---