Blog Home
CIMcloud Team Heads to SWK Empower Conference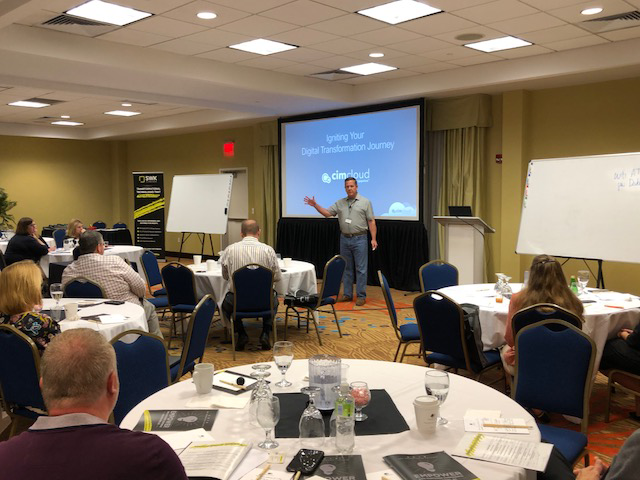 CIMcloud was proud to be a Premier Sponsor at the SWK Empower Conference on Oct. 10th in Greensboro, NC. The event was very well attended and showed SWK's commitment to helping their customers learn about Sage and ISV solutions to empower their business through technology. ISV's included: CIMcloud, Altec, Avalara, Avidxchange, Scanco, SAP Concur, SPS Commerce, Tangerine, Starship, VelocIT, and Workforce Go!
SWK presentations on Sage ERP included: 1) What's New in Sage 100cloud 2018, 2) Sage Intelligence and Sage Alerts & Workflows, 3) HR Best Practices: Talent Recruiting, On-boarding, and Retention, 4) Sage 100 Tips & Tricks, 5) Application Hosting, and 6) Where ERP & Accounting Software is Headed.
The Keynote Speaker was Brandon Noel Harris with Fraud Broad, LLC on and presented on the topic "Business Fraud: More Common Than You May Think".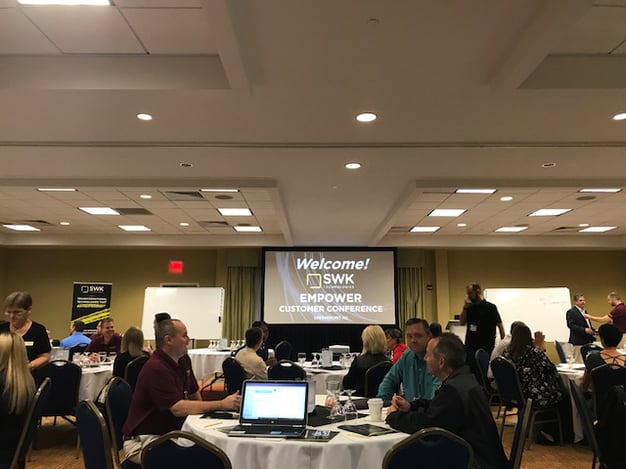 What stood out most to me was the number of resources/people in attendance from SWK, including their CEO demonstrating their deep bench of resources and commitment to supporting their Sage customers.
Per usual, this was an awesome event and we're looking forward to hanging out with our friends from SWK again soon!