Blog Home
Calling All Sage Partners to Greenville

Website Pipeline is pleased to announce our second Partner Huddle event, taking place June 8-9 in Greenville, SC. After the success of last fall's Partner Huddle event, we're excited for another day of learning, networking, and fun! If you're a Sage ERP Reseller, you'll want to learn more about this event.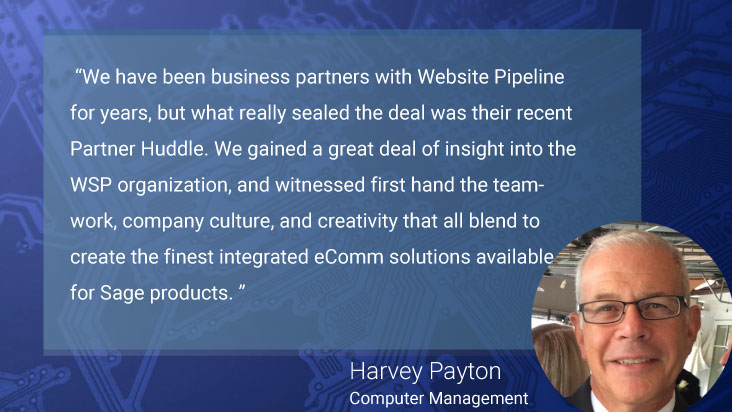 Have you ever wondered what the future of B2B e-commerce looks like, and why securing cloud data is so complicated? Find out these answers and more as we take you through the Website Pipeline product roadmap and what we see coming in the world of ERP-integrated websites.
You'll have an opportunity to tour our newly-expanded office, meet the Website Pipeline team, and spend time networking and sharing ideas with other Sage partners, as well as Sage employees.
We'll also be attending a Greenville Drive baseball game that evening, so we'll have a chance to squeeze in some fun as well. See the full schedule below.
Space is limited - RSVP no later than May 10 to reserve your spot at this event!

PARTNER HUDDLE SCHEDULE
Wednesday, June 8th:
Group Dinner
Thursday, June 9th:
9am - 3pm: Meetings and lunch at our newly-expanded office
3pm - 5pm: Your time to relax at the hotel or catch up on email
5pm - 7pm: Happy Hour at Liberty Tap Room
7pm: Greenville Drive baseball game at Fluor Field, which is modeled after Fenway Park in Boston
You can travel home on Friday, or stick around to enjoy the weekend in beautiful downtown Greenville or the nearby mountains.
If you have any questions about the upcoming Partner Huddle event, please contact us.