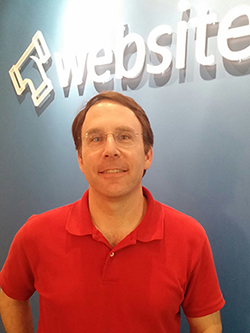 Jack Evans joins Website Pipeline in Greenville, South Carolina as a Technical Analyst / Project Manager. He has over 20 years' experience working in manufacturing and distribution environments as an engineer, manager, and for the past 10 years implementing and maintaining ERP systems.
Most recently Jack implemented and supported MAS 500 for a South Carolina manufacturer/ distributor and their support operation in the UK. Prior to this Jack lead a companywide implementation of JD Edwards for a former Fortune 500 company, successfully implementing the ERP system at 4 different locations across 3 product lines.
Jack's extensive manufacturing experience both as an IT customer as well as provider and his leadership/project management background allow him to identify well with and assist customers looking for solutions to their manufacturing and distribution challenges.
Jack has recently relocated the Greenville area. In his spare time Jack enjoys cooking, sea kayaking, fly fishing, and hiking.
Jack holds a Bachelor of Science degree in Chemical Engineering from Georgia Tech and an MBA from Southern California University. After graduating Jack spent 5 years in the US Navy as an officer aboard nuclear submarines.