Blog Home
Website Pipeline To Sponsor Sage Summit 2016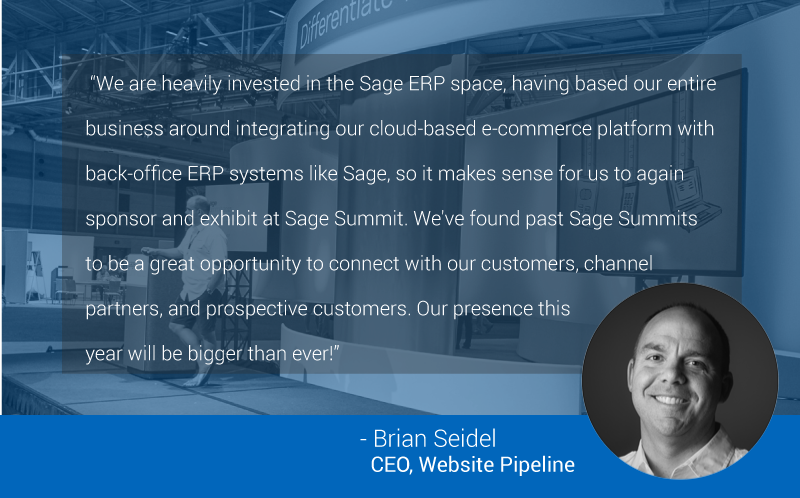 Greenville, SC — Apr 8, 2016 — Website Pipeline, the market leader in ERP-integrated eCommerce, announced today its sponsorship of Sage Summit 2016, which takes place July 25-28 in Chicago, Illinois.
Sage Summit bills itself as "the largest gathering of small and medium businesses in the world." That matches well with Website Pipeline's target market, as many of our customers are also Sage customers, who leverage our platform to unlock the data in their ERP and connect it to their website.
Website Pipeline plans to take a large contingent of employees to this year's Summit, including representation from these teams:
Sales & Marketing
Product Development
Project Management
Account Management
ERP/Sync Tool Development
Business Operations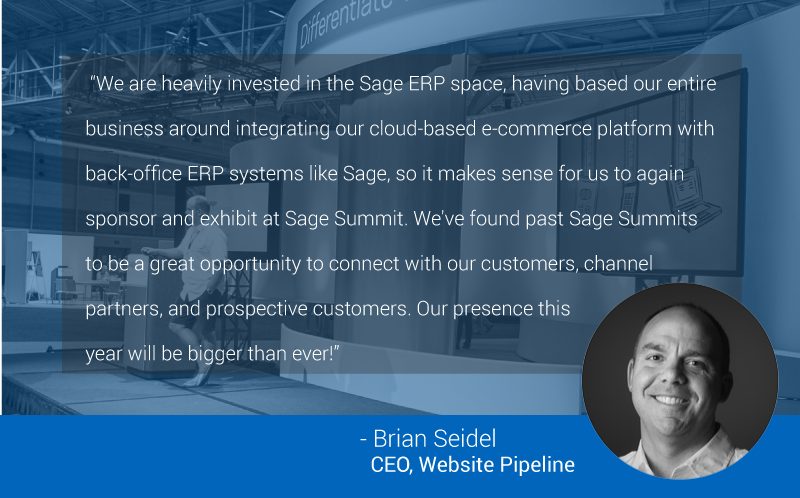 Presentations During the Event
The Website Pipeline team will also present several sessions though-out the event, including these topics:
Using Agile and Scrum methodologies to manage growth
Navigating the increasingly complex world of ERP, CRM, e-commerce and more
Solutions for empowering your mobile sales force
B2B e-commerce: how to make it work for you
Look for additional details on these sessions, including dates/times, in an upcoming blog post to keep up with the latest. For other places to find us on the road this year, check out our Road Show Schedule page.
About Website Pipeline
Website Pipeline is based in Greenville, SC, with more than 60 employees on staff. The company has won recent growth awards, including Deloitte's 2015 Fast 500 list of the fastest-growing technology companies. Our customer base consists of North American wholesale and manufacturing companies who sell to other companies – many also sell to the public.
We build B2B eCommerce solutions that integrate with Sage and Microsoft Dynamics ERP systems, leveraging the existing data in these ERP systems to create customer-facing tools allowing self-service at anytime, from anywhere, and on any device. B2B companies use our tools to build a fence around their existing customer base, get more new customers, and increase sales from existing customers.