Blog Home
Two New Employees
This week, Website Pipeline welcomed two new employees to the team. We thought it would be appropriate to take their picture in front of the under-construction entrance to our expanding office space.

Ashley Fenlon
Ashley is a Content Marketing Specialist who creates content that helps tell the Website Pipeline story. She'll be writing for this here blog before too long, as well as working on emails and website content.
Ashley is a native of Michigan who has also lived in the Charlotte area, and she lived in a van named Gertrude in Australia for three months.
---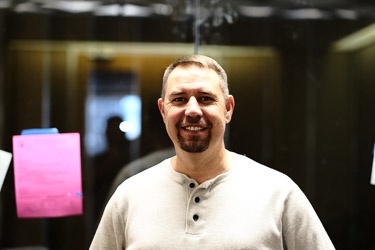 Mark Cavallo
Mark is our new Director of IT Operations, and he'll oversee our server and network architecture.
Mark is an IT veteran who started on help desk and worked his way up through the ranks, acquiring the skills and experience needed to build, maintain, and maximize complex technical solutions.
---
Look for more details on both Mark and Ashley in future Employee Spotlight blog posts. Learn about the rest of the Website Pipeline team on our Meet The Team page.