Blog Home
Employee Spotlight: Coolie Sheppard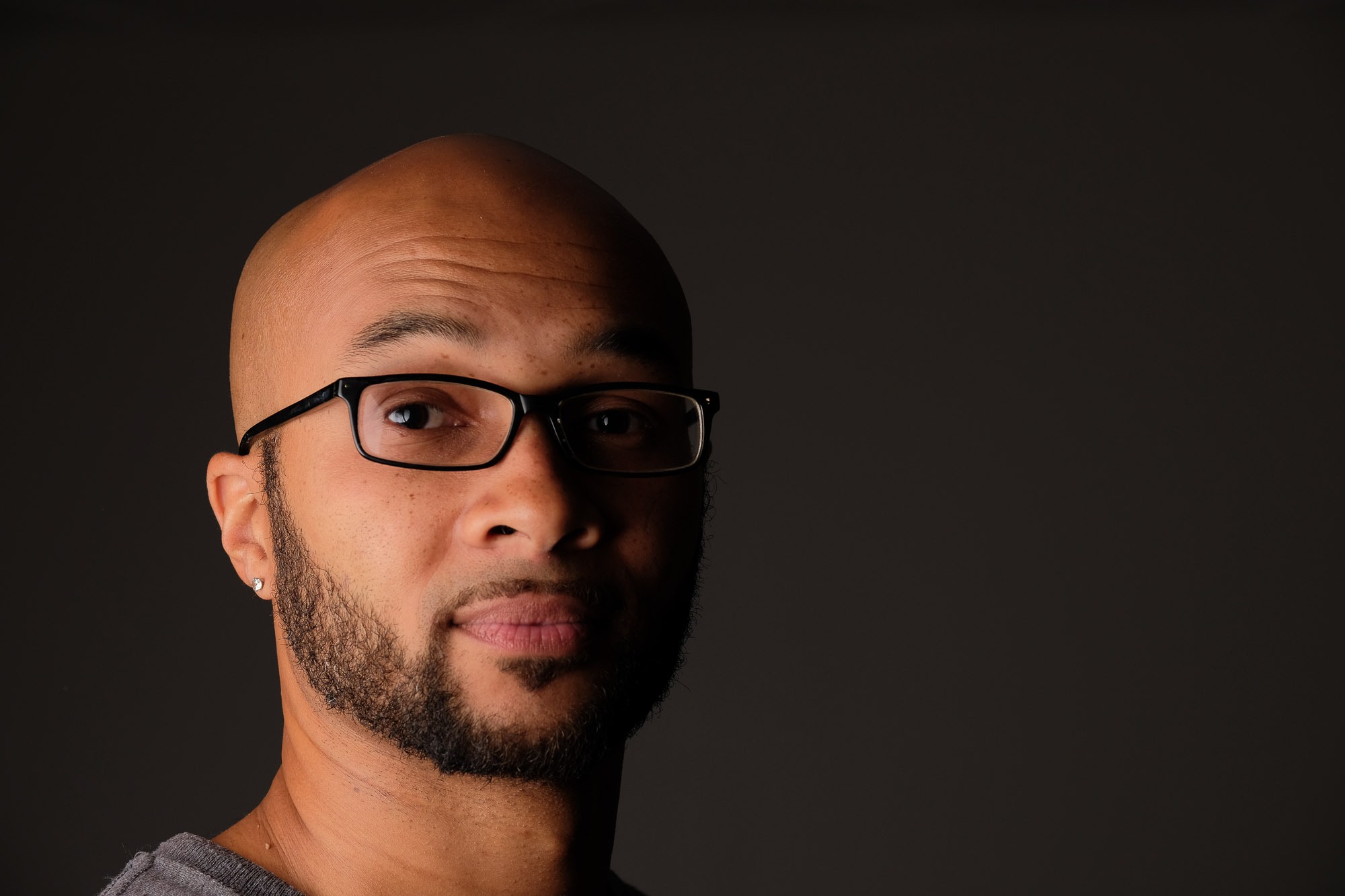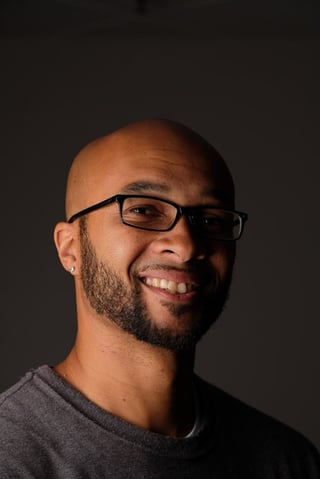 Coolie Sheppard joined the Website Pipeline team a month ago as a Senior Systems Administrator and brings with him over 10 years of IT experience, though he's been deep in the interwebs since he was a teenager. Prior to joining the team, he was a Systems Engineer working on virtualization and security for stadiums and sports venues around the country.
Most of his time so far has been spent familiarizing himself with Website Pipeline's existing systems and networks to identify current practices and potential improvements, but he's taking on more responsibilities by the day. Passionate about security, he enjoys playing the role of Big Brother protecting employees from accidentally downloading torrents and other potentially harmful files.
An avid fan of Kung Fu flicks and 90's hip hop, Coolie brings another upbeat personality to a group that certainly doesn't lack in energy. Couple that with his belief that "everyone should give 110% in everything they do", and we know Coolie will be a Website Pipeline superstar for years to come.
Read on to learn more about Coolie Sheppard, Website Pipeline Senior Systems Administrator
Where are you from/where did you grow up?
I'm from everywhere. Being a military brat I would live somewhere for 3 years and then leave. My folks went through a temporary separation for like 5 years and at that time I lived in Pittsburgh, which I consider to be my stomping grounds. It was different growing up in military schools and then one day experiencing public schools in an urban community.
What's your favorite hobby/ What do you like to do outside of work?
So, I got a lot of hobbies but I would have to say a hobby that I love and am most serious about is smoking (on the grill of course). I have a specific area that's termite treated built into the wall in my garage where I store red oak, pecan and a little maple wood. I smoke ribs, pulled pork, pulled beef, tenderloins, chicken, turkey, jalapeno poppers, pig candy (bacon) and more. I absolutely love to cook. I prefer smoking but put me in the kitchen and we can do something.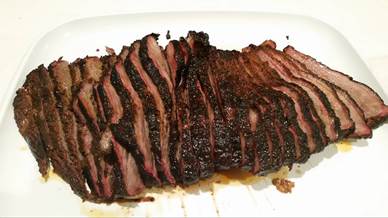 What project/goal that you worked on are you most proud of?
I'm proud of a lot of things both professionally and personally. If I had to choose the most important thing, it would be on a personal level. I'll share this with you all so you can know a little about me. [start slow violin music] Growing up was pretty tough for me, just like it was for a lot of people. I made a BUNCH of mistakes in the past, but what I'm most proud of is that I didn't let those mistakes define me. Instead I learned from them, made up my mind that enough is enough, and I walked a different direction from where I was originally headed. It's never easy making a choice to turn your life around but as I reflect years later, I'm most proud about how much work I've done on myself. I can say I'm no longer the person I used to be, and I feel blessed to have a beautiful wife, house, great job, friends and more. [end slow violin music]
Which college(s) did you attend, and what was your focus of study/degree?
I didn't go to a fancy college. I had to put myself through school while working 3rd shift at a gas station and my wife was bartending at the time, so I had to do what was best. I went to ECPI College of Technology and earned my Associates Degree in Computer Science. After that, I decided that I wanted to eventually go further in my career and got my Bachelor's Degree in Management with an emphasis in Information Technology from the University of Phoenix Online. Online school is ridiculously hard, especially if you're working at the same time. I wouldn't recommend it unless you're dead serious about what you want.
What TV/Movie character would you be if you could choose? Why?
Neo from The Matrix. Think about it. All you have to do is download something into your brain and you immediately know how to do it. That's legit.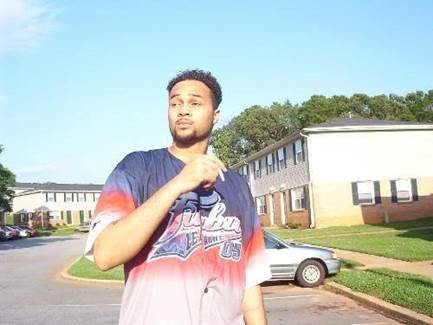 What's the funniest thing that has happened at Website Pipeline?
Ah man, I would have to say it was right before my first week, and after I had accepted the job. So, you know, we have to do some celebrating. Me, my wife and some of my friends head downtown and we hit up Aloft. This is a Saturday night and when we get there we're already having a good night.
I'm dancing, doing my thing and as I look to my left I see the CEO himself, Brian Seidel headed my way. Now I'm thinking to myself "Oh snap! The CEO of the company that just hired me is here, this ain't good." Well, what does Brian do? He joins in on the party and starts doing his thing, getting jiggy with it! Needless to say, he was more than cool and having a great time. It was funny and one of those moments I knew I was finally where I'm meant to be.
Do you have any nicknames? If so, how did you get them?
Coolie is actually my nickname. My real name is Coolidge but my parents NEVER called me that which begs the question, why even name me that to begin with? Why not just name me Coolie? Crazy right.
What is your favorite food?
Wings. I love wings. Buffalo wings specifically but smoked wings done right are legit. Local Cue has the best smoked wings ever and I think anyone who challenges that is wrong. Not only wings, but Spaghetti with Parmesan cheese.... sweet mother of God help me.
If you could travel anywhere in the world, where would you go and who would you take with you?
I would go back to Italy because that was my favorite place I've ever lived, and I would of course take my wife because she's only been to Pickens (lol). But seriously, she always talks about wanting to visit there one day and I would love to take her. Italy is awesome.
What's your favorite thing about working at WSP?
The atmosphere, the people and the work. But most importantly, the culture. It's hard to know how great it is here if you've never experienced what else is out there. Most companies don't take care of their employees the way that Website Pipeline does. Catered meals, cold beverages in the fridge at all times, unexpected darts to the face... its wild. I love it.
Tell us at least one interesting thing about you that not a lot of people know...
I'm a die-hard Steelers fan, and I actually have a custom logo tatted on my leg.
I work out a lot. I wake up at 6:00am to do strength training for 35 minutes and run 2.5 miles, then when I get home I work out with my wife doing something like P90X or Tony Horton's new one called "22 minute hard corp".
I'm half Filipino and half Black.
What is your life motto/favorite quote?
"When I was a child, I spoke as a child, I understood as a child, I thought as a child; but when I became a man, I put away childish things."
If you only had 3 words to describe yourself, what would they be?
Animated, Determined, Outgoing
Coolie is one of 60+ Website Pipeline employees, all of whom are in North America. He's a hardworking, meat smoking, superstar in the making. You can learn more about the Website Pipeline culture on our website, or visit our Meet The Team page to see more WSP employees.
---