Blog Home
Employee Spotlight: Alex Valis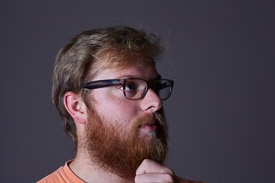 After graduating from Furman University, I came to Website Pipeline as a Software Developer. I work on our security team, developing new security modules for our customer websites, and I also upgrade current customer sites to bring them up to our latest security standards.
What project/goal that you worked on are you most proud of?
I built a Racing Lawn Mower out of an engine bigger than most motorcycle engines. It went 50 mph and did wheelies.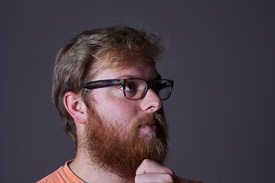 Which movie or TV character would you be if you could choose?
Bender Bending Rodriguez from Furturama. Who wouldn't want to be a Cigar smoking, beer drinking robot from the year 3000?
What's the funniest thing that has happened at Website Pipeline?
Blake Yoder.
Tell us about a cool celebrity encounter you've had
I went to meet Dave Grohl after a Foo Fighters concert and he told a guy in front of me that "he had a face for radio". Couldn't stop laughing.
What's your favorite hobby?
Mechanics. I love working on anything with a motor. Fixing them up. Upgrading them. And forcing them to do things they were never designed for. For example, I had a lawn mower that went 50 mph and did wheelies.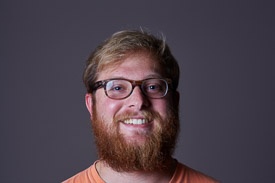 What programming languages are you fluent in?
Java
HTML/CSS
Ruby/Rails
Internet Explorer 5 for Mac
Would you want to fight 1 horse-sized duck or 100 duck-sized horses?
I would fight 100 duck-sized horses. Sure I might get tired after about 40, but if we think about it. How hard could it be to fight 100 tiny horses? However, if you go against a horse-sized duck, that thing will do some serious damage. At that size, it is basically just a Velociraptor from Jurassic Park that will chew you up like a giant piece of bread!
Alex is one of 60+ Website Pipeline employees, all of whom are in North America (we have one awesome Canadian). He used to be confused with William Beasley, at least until Alex shaved off his beard. You can learn more about the Website Pipeline culture on our website, or visit our Meet The Team page to see more WSP employees.