The first serious storm of this Winter began overnight and continues throughout today. There is some advantage for businesses who are technology-based to adapt in conditions like this - our team can largely work remotely on days like this. On a call with us today, you may hear a bit more barking dog than a normal day, but we're still open for business!
Of course, days like this also come with their own version of Website Pipeline hijinks.
It starts with standup
As you may have read elsewhere, each Website Pipeline team has a daily standup meeting to organize their work, and the Sales & Marketing team is no exception. Not one member of this team decided to come into the office today, so we had the unusual experience of everyone at home, with their webcam on - and all wearing hats.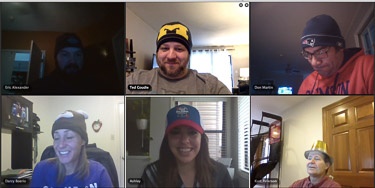 One of these hats is not like the others...
A brave few challenged Snowmageddon
Our entire ERP Team made it into the office today, and weren't shy about sharing that with the rest of the company. This (d)evolved into to a massive email thread where people started sharing selfies of their work-from-home enviroment, with some special guests: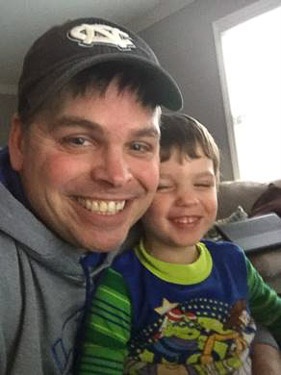 Director of Account Managment Chris Bradley reveals who actually handles tickets when he works from home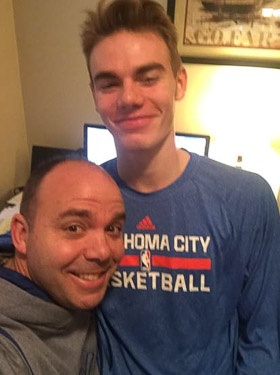 CEO Brian Seidel responded in kind. Well, sort of in kind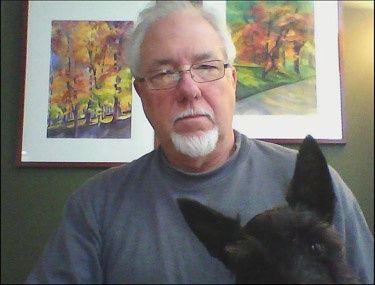 Account Manager Clyde Fowler with his trainee Duffy
Here is where things get weird
People throughout the company started replying with products they were ordering with Clyde's picture on them: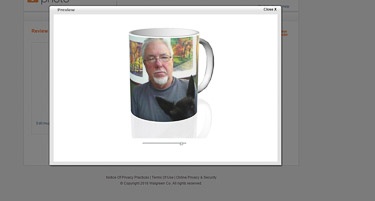 Who doesn't need a Clyde/Duffy mug?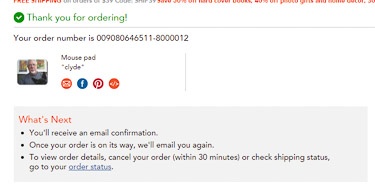 And a Clyde mousepad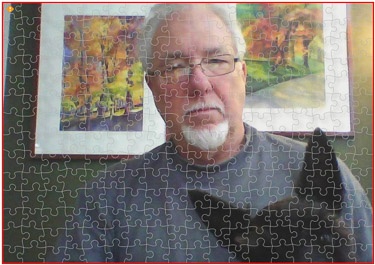 500 pieces of Clyde can be yours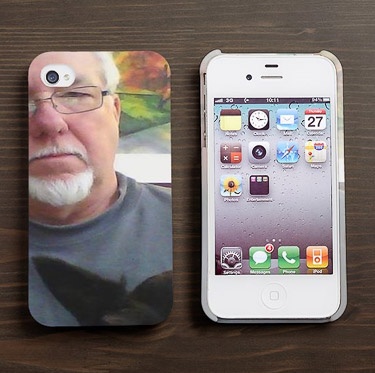 ClydePhone 4S
And then, really weird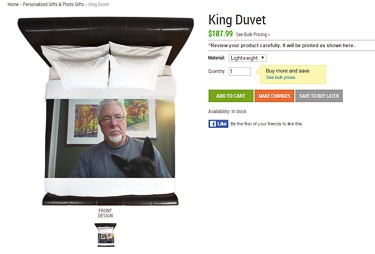 Um...
---
Want your own Clyde Loot?