Blog Home
Website Pipeline Observes 6th FedEx Day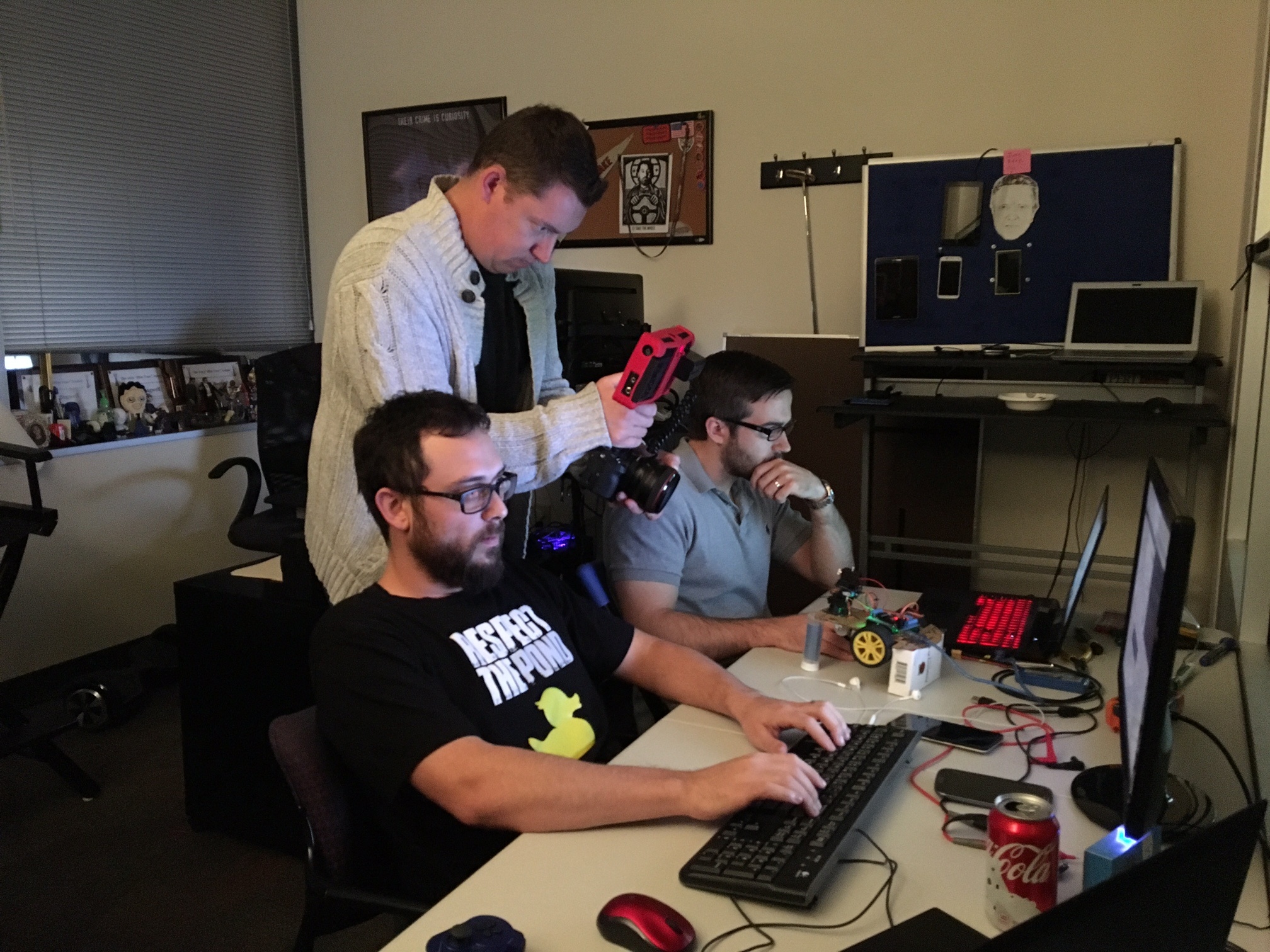 Twice a year, the Website Pipeline crew gets up to some serious shenanigans (even more so than usual) during an innovation immersion event known as FedEx Day.
During FedEx day, all the talented minds in the office are let loose for a 24 hour period and, fueled by cupcakes and beer, are encouraged to focus only on technology projects that enhance or bring value to the workplace. The completed projects are then delivered during a company-wide meeting the next day.
During the 6th installment of this event, advancements in technology included new versions of pricing modules for a wider range of ERPs, email upgrades, a new game for learning everyone's name, database management improvements, dynamic webpage navigation links, laser-shooting robots, and more.
As is custom, employees also participated in a cornhole championship tournament, in which the winners (Blake Yoder and Hieu Ngo) were awarded a giant 6ft tall trophy to display in their office space.
Check out some snaps from this Fall's FedEx Day below.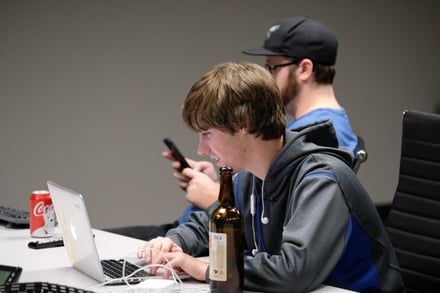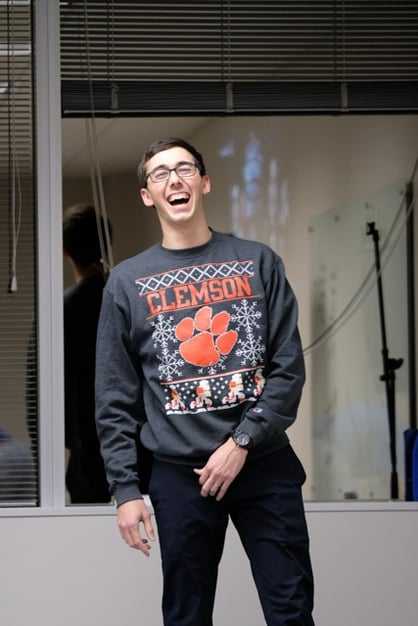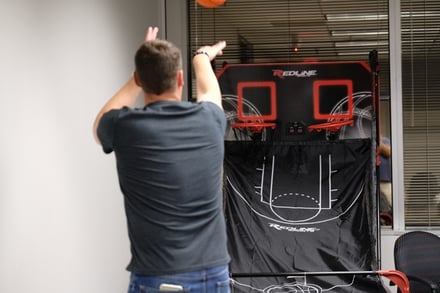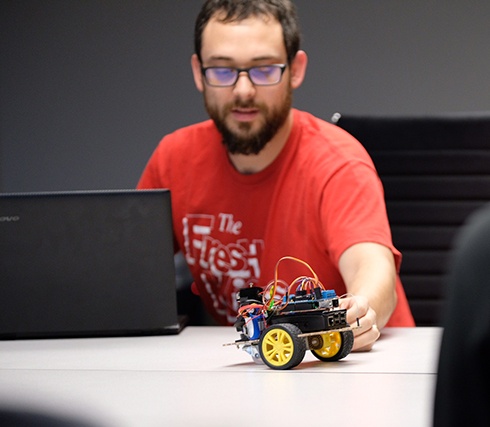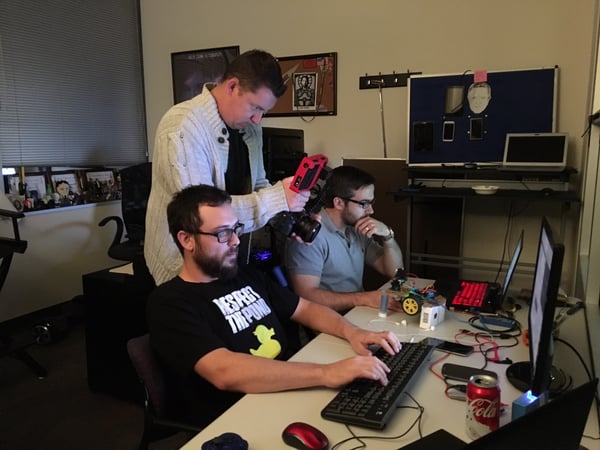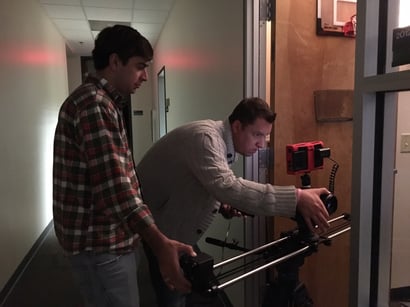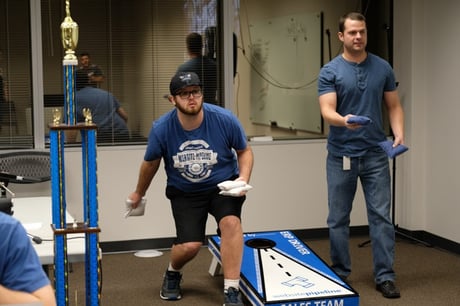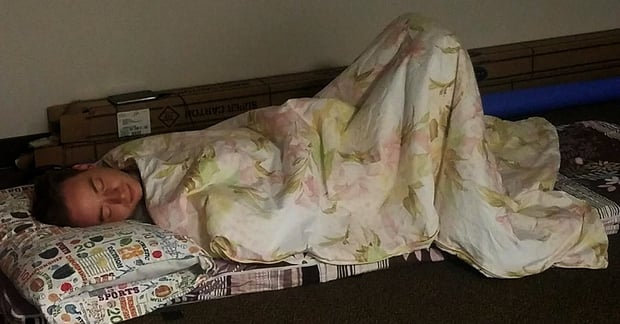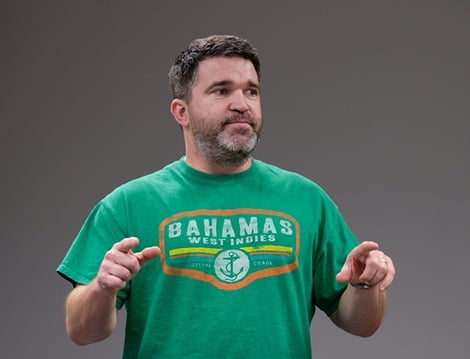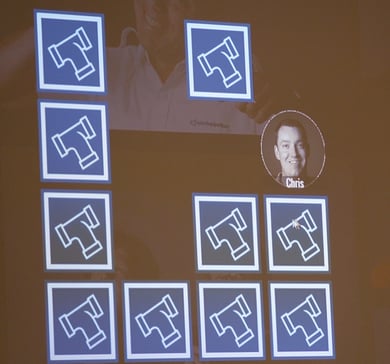 Want more FedEx Day? Check out last spring's event on the blog here.
---