Blog Home
Pictures From Roaring Twenties Awards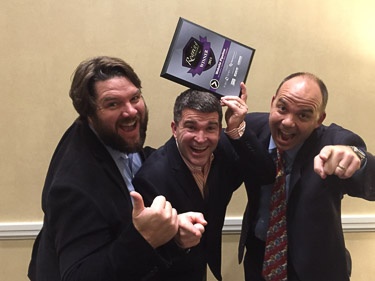 We were back in Columbia last week for another South Carolina event honoring the fastest-growing companies in the Palmetto State. This time, the event was at night, so naturally, the pictures get a bit more interesting.
The Roaring Twenties awards celebrate 40 companies total, 20 small companies and 20 large companies. We were nominated in the small company category, and were hoping to finish higher than our ranking of 24th in the SC Fastest 25.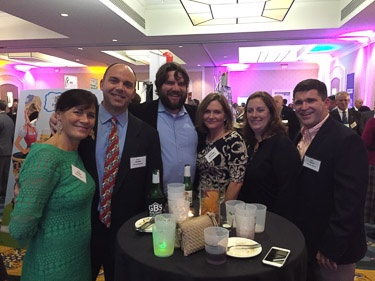 From left: Finance Manager Lisa Seidel, CEO Brian Seidel, Sales Team Leader Eric Alexander, Kara Alexander, Julie Ward, CTO Eric Ward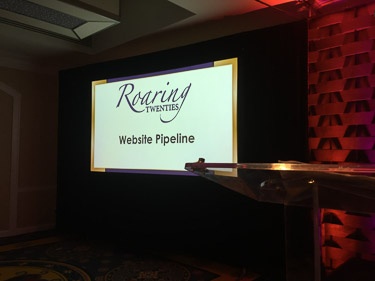 We always love seeing our name in lights!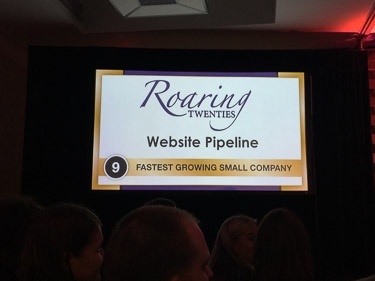 We had to wait a bit this time before finding out our ranking: the 9th fastest-growing small company in South Carolina for 2015!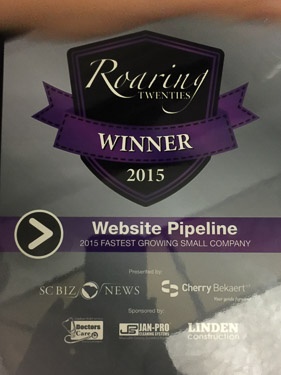 Things take a decidedly Website Pipeline turn...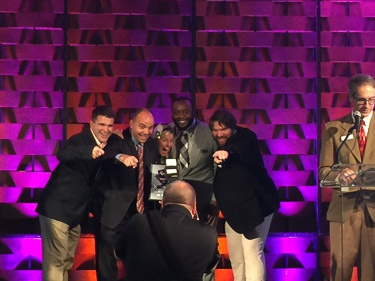 Carolina Panthers defensive end Charles Johnson was at the event and was lured to join Eric, Brian and Eric on stage as they received the award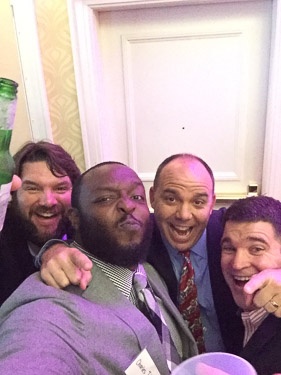 Website Pipeline selfie with Eric Alexander, Charles Johnson, Brian Seidel and Eric Ward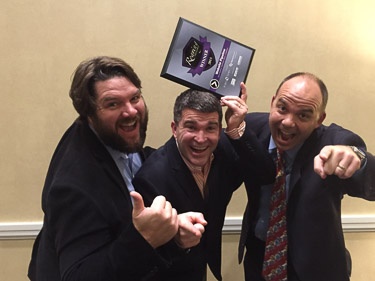 Our co-founders again demonstrate the Website Pipeline Pointing, one of the keys to our success
If you're interested in working for a success-driven company that truly embraces the work hard/play hard philosophy, check out our employment opportunties to see if your skills and experiences match our needs.
If you're an ERP reseller for Sage or Microsoft Dynamics, and your customers would benefit from having a cloud-based front office powered by their ERP data, check out our partner program.
You can also subscribe to our blog for instant inbox notification of new posts.