Blog Home
Employee Spotlight: Nathan Welch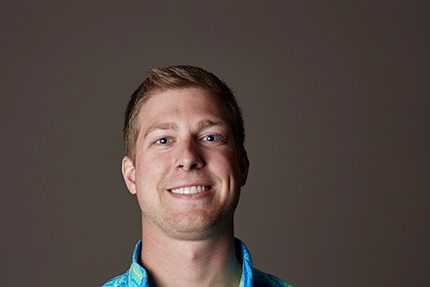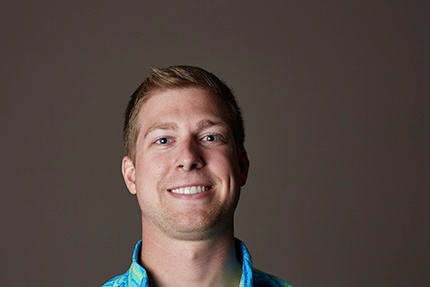 Nathan Welch is one of many software developers here at Website Pipeline. Like several of our employees, he graduated from Clemson and decided to stick around Greenville to begin his career. There are, however, a handful of distinguishing traits about Nathan that make him stand out from the crowd.
First off, he has been involved in a disproportionate number of office debacles since coming on board in 2013. If you follow this blog you may remember a few of them, such as the now famous parking lot foot race, or the time he got his ear pierced at lunch.
As we all well know around the office, another differentiator of Nathan's is his propensity for self-inflicted bodily harm. For your entertainment, we have included a small video excerpt of one such incident:
Read on for more adventures of Nathan.
What do you do here?
I am a "first responder" to live site issues. I manage our incoming support requests and either resolve the issue myself or triage the request to the appropriate resource. I also like to get involved in office pranks and just keeping a fun, light-hearted mood around the office.
What project/goal that you worked on are you most proud of?
In college I created a desktop version of the game Apples to Apples using Python.
What TV/Movie character would you be if you could choose?
Nick Pappagiorgio from Vegas Vacation
What's the funniest thing that has happened at Website Pipeline?
This one's tough, so here's the first thing that comes to mind. During one of our many nerf wars, everyone started chasing Charles around the office (he's our favorite target). I decided to sneak around from behind to cut him off, and just as I got behind him he turned around the corner of the hallway and I popped him right in the face with a giant nerf rocket. The look on his face was priceless.
What's your favorite hobby/what do you like to do in your free time?
Usually play either golf or basketball.
Golf is a great combination of fun and frustration. I love hanging out with my friends on the course, and hitting just one great shot makes the whole time on the course worth it.
I also play basketball pretty much every day after work; it's a great stress reliever to get outside and shoot hoops.
What programming languages are you fluent in?
Python, C#, C++, SQL, PHP, ASP, Javascript
Have you won any Website Pipeline awards?
I made the 2015 Honor Roll
Which college(s) did you attend?
Clemson University, class of 2013
What do you like to watch on TV?
I love documentaries about space and nature. I'm fascinated by how much we've been able to learn about the universe and what's out there, as well as the diversity of life and environments here on Earth.
Who is your hero/someone you look up to?
Jesus - There is no better model of leadership and how to live life.
If you could travel anywhere in the world, where would you go and who would you take with you?
I would go to Antarctica in the summertime, and I'd probably want to take some kind of nature expert with me that knew what they were doing so I would survive.
What's your favorite thing about working at WSP?
We have a great work environment. It's relatively stress free and everyone is friendly.
What is one thing you couldn't go a day without?
Seeing my dog Titan. He is like my child and best friend.
Who would you want to play you in a movie about your life?
Matthew McConaughey - because he's alright, alright, alright.
Do you have any pet peeves?
I hate everything that everyone does all the time.
What is your theme song?
"White Crime" – Lil Dicky
Tell us one interesting thing about you that not a lot of people know.
One of my front teeth is fake. It got knocked loose in high school while I was playing basketball with a friend, so I had to have a root canal and get a fake tooth put in.
Nathan is one of 60+ Website Pipeline employees, all of whom are in North America. There's not a bet that he won't take, and that usually ends up getting him in trouble (especially when gravy is involved). You can learn more about the Website Pipeline culture on our website, or visit our Meet The Team page to see more WSP employees.
---