Blog Home
Don Martin Promoted to National Partner Manager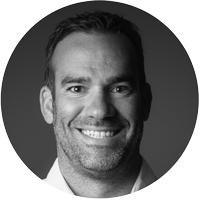 Website Pipeline Promotes Don Martin to National Partner Manager
Website Pipeline is proud to announce that Don Martin has been promoted to National Partner Manager, effective immediately. Don's new role will focus on managing our largest business partners – national Sage resellers with more than 1,000 customers.
This change will allow Website Pipeline to provide superior service to both these national partners and their respective customers by providing resources dedicated to meeting their unique needs.
Website Pipeline CEO, Brian Seidel, on the change:
"The Sage reseller channel has been instrumental in the adoption of our ERP-integrated eCommerce platform, and also in the overall success of Website Pipeline. Don Martin has proven his ability to cultivate meaningful relationships with our business partners, and his leadership in this area is going to enhance opportunities for Website Pipeline, as well as for these select partners."
Don is hungry to maximize this new opportunity, stating, "I thrive on relationship selling, and focusing on a handful of national Sage resellers will allow me to build strong bonds with key players in this channel space. My skills and experience should be a perfect match for this new role, and I'm looking forward to the challenge."
Don Martin has been with Website Pipeline for more than four years in sales and channel development roles, as well as leading the Business Development team.
About Website Pipeline:
We build B2B eCommerce solutions that integrate with Sage and Microsoft Dynamics ERP systems, leveraging the existing data in these ERP systems to create customer-facing tools allowing self-service at anytime, from anywhere, and on any device. B2B companies use our tools to build a fence around their existing customer base, get more new customers, and increase sales from existing customers.
Because Website Pipeline provides our customers' B2B customers with self-service options, our tools also help our customers operate their business better, faster, and cheaper. Our customer base consists of North American wholesale and manufacturing companies who sell to other companies – many also sell to the public.
Website Pipeline is based in Greenville, SC, with more than 65 employees on staff. The company has won recent growth awards, including Deloitte's 2015 Fast 500 list of the fastest-growing technology companies. We have also been named to the Inc. 5000 for five consecutive years, and placed among the fastest-growing companies in South Carolina in several awards for 2015.
---
For more information on the Website Pipeline partner program: