Blog Home
CIMcloud Supports Future Growth With Re-Designed Remote-First Headquarters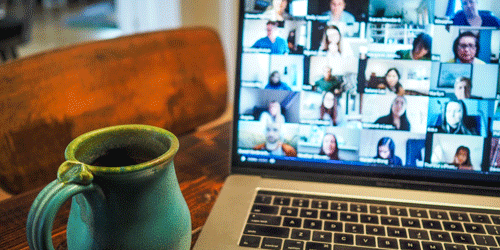 Plans for Greenville headquarters enable CIMcloud to support new and existing customers with world-class service and support.
CIMcloud by Website Pipeline, the world's leading Customer Interaction Management platform that provides robust eCommerce capabilities and CRM functionality, is expanding its remote-first focus to accommodate employee flexibility while providing customers with improved service and support.
By leveraging existing systems, including its own CIMcloud platform, CIMcloud began the transition in early 2020 to provide all members of the CIMcloud team with the flexibility to work from anywhere.. Beginning in February 2021, CIMcloud will expand this commitment by reconfiguring its existing headquarters in Greenville, SC to support the changing needs of a remote-first workforce. The redesigned space will offer new office-hoteling options, expanded meeting rooms with improved online conferencing capabilities and a re-designed conference center for employees to use when in-person meetings are safe, all while reducing the total square footage required by the company
"The decision to re-configure our physical headquarters was a logical step in supporting the changing environment our employees and our customers are facing," said Brian Seidel, co-founder and president of CIMcloud. "We are fortunate to have a very tech-savvy workforce, which has made the transition easy. Although we look forward to the day when we can all gather in-person again, we believe many of the advantages our customers and our employees have experienced with a remote-first focus will continue well into the future. The upcoming changes to our headquarters are designed to expand upon those benefits."
Since beginning this transition to remote-first, CIMcloud began more actively polling and soliciting feedback from its customers on the quality of the service being provided by CIMcloud. As measured by Delighted for the period from March 2020 to December 2020, CIMcloud received a 95% CSAT score. During this same time period, CIMcloud also released two major upgrades to its CIMcloud platform.
Seidel added, "I think under normal situations, it would be easy to say that 2020 was a successful year for CIMcloud. In addition to our major platform releases, we expanded our third-party implementation network and earned incredibly high customer service scores from our customers. The fact that we were able to accomplish that while also shifting our entire workforce to remote-first is a true testament to the dedication and commitment of our team."