The list of new team members at Website Pipeline just got even bigger!
Emily Furrow joins our Business Operations team, serving in the role of HR Generalist. Her primary focus will be on helping to keep employees and customers happy by handling a variety of HR duties, including payroll and benefits.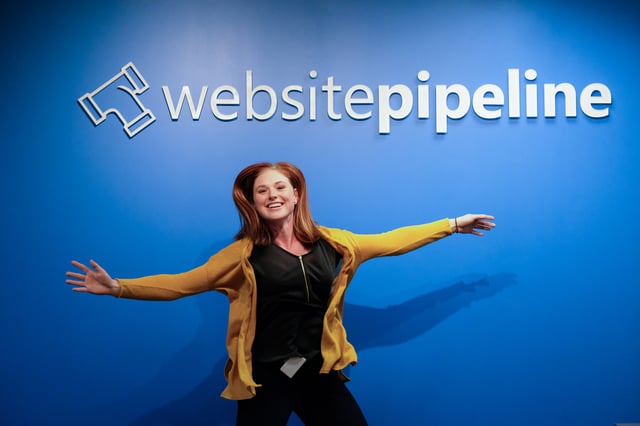 She attended North Greenville University and graduated in 2015 after spending time in Honduras volunteering and studying Spanish. Outside of work, Emily likes getting outdoors to enjoy everything from ultimate frisbee to long hikes with her husband and dog (which is basically her child).
Emily is well aware of the stigma that is associated with HR, but plans to prove she's not a "buzzkill" by bringing a fun attitude to work every day. That's good news because fun is what we do best, so we're very excited to have Emily on board!
---
Look for more information on our team in upcoming Employee Spotlight posts!