Saturday night, we gathered at Larkin's Sawmill in downtown Greenville for our annual Holiday Party. We celebrate after the holidays to make sure everyone has a chance to maximize family time in December.
The evening started with cocktails, food, and mingling. And then CEO Brian Seidel showed up in his custom PBR tuxedo: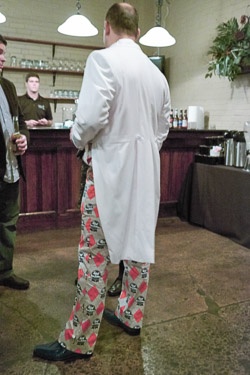 This was (of course) accompanied by Website Pipeline Pointing:
Brian then took things to another level, bringing actual PBR to the party.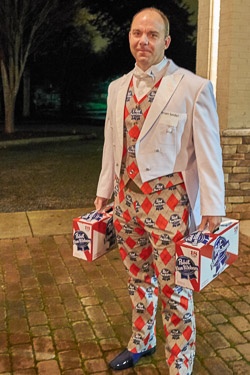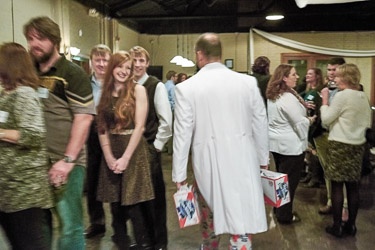 Note the expressions of the shocked onlookers.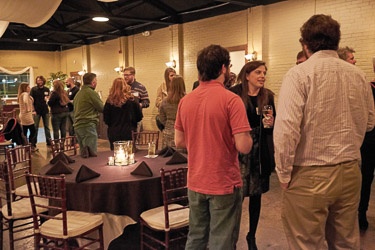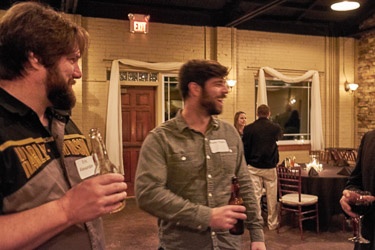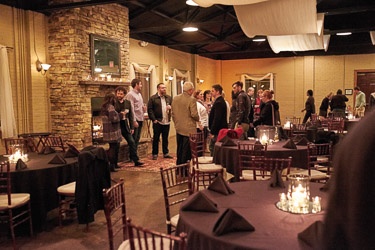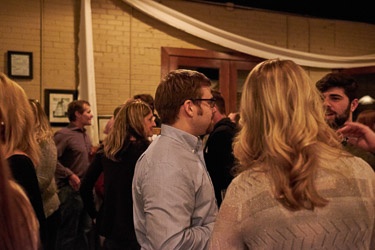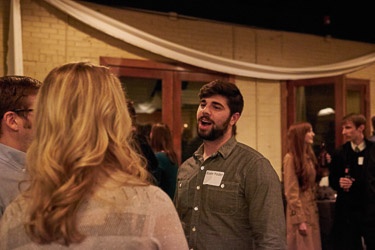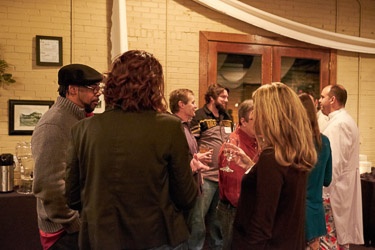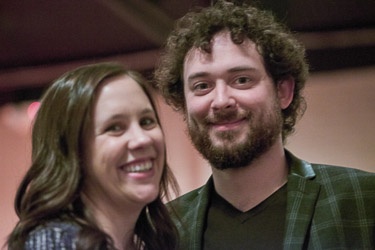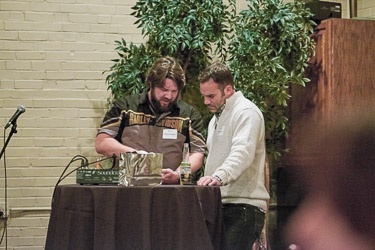 After the music was turned down, Brian and CTO Eric Ward gave updates on the performance of the company last year, the things we accomplished, and some pretty eye-popping stats on our platform and our customers.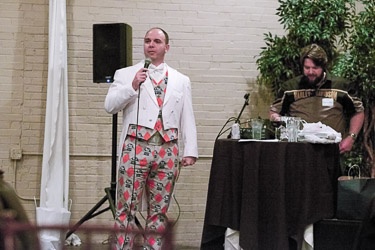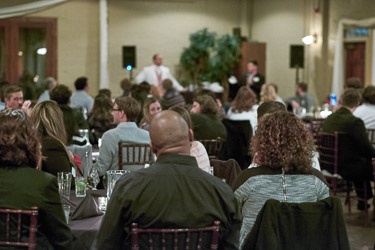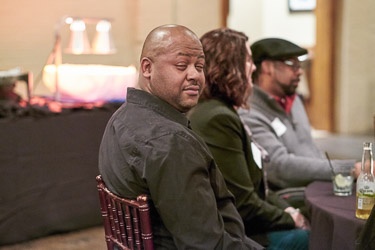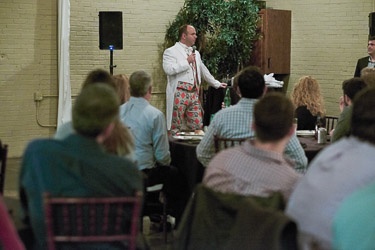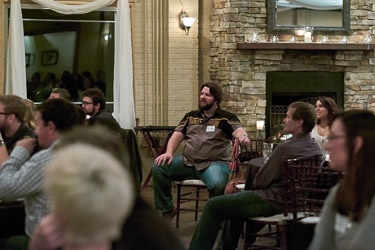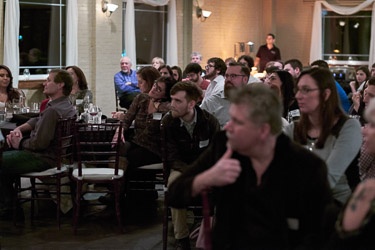 We followed that by handing out awards to several employees, which we'll cover in a separate blog post later this week.
After that, the party was on.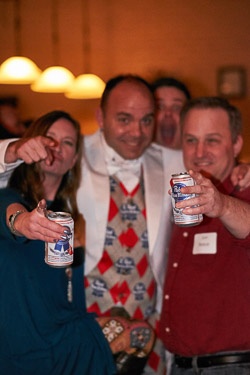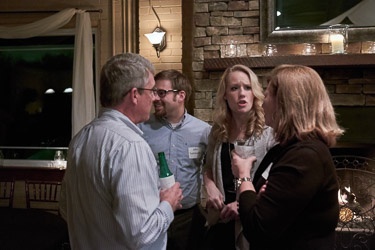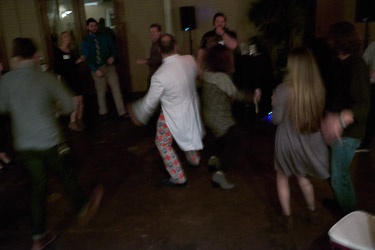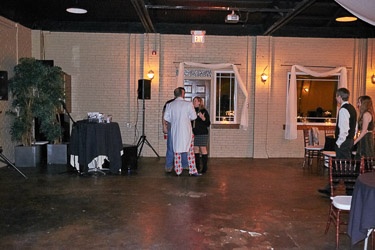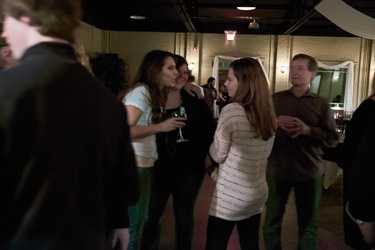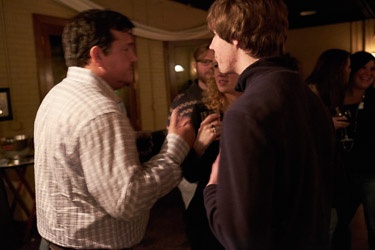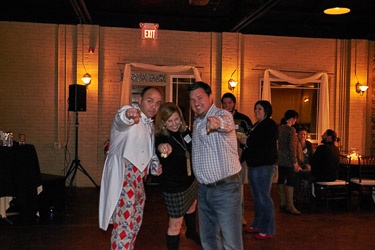 More Website Pipeline Pointing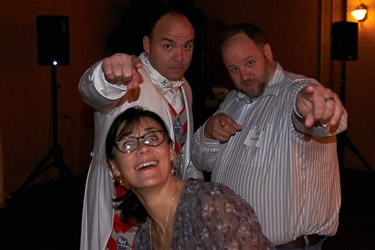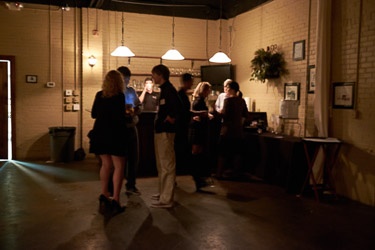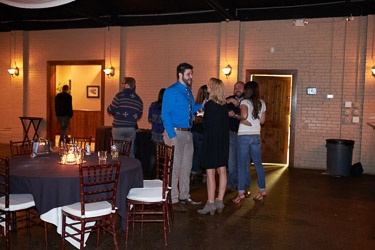 ---
Seem like a fun company to work for? Check out our Employment Opportunities page to see if we have an open position that fits your skills, experience, and interests.