Over the two years that I have worked as a Project Manager with Website Pipeline, I've applied the skills I have acquired from previous work/school experience (design, code, etc.) to get things done. However, there is so much that I've learned working here.
Website Pipeline has sooo many components. There is a lot I've learned and continue to learn everyday. I've put together a "Things to Know" document - I can't believe it's already 33 pages and still growing.
What project/goal that you worked on are you most proud of?
Personally - I had worked with Habitat for Humanity to make home ownership a reality for myself and other well deserving families. It was definitely a lot of work, and there were so many rewards (experience, volunteers, fellowship, working together to see results, etc.), but the greatest reward was walking into MY house with my family for the first time.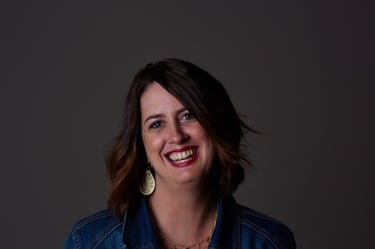 Professionally - I worked as a collections coordinator (customer service) at GE for 11 1/2 years. In my early thirties, I thought 'what do I want to do when I grow up?' (lol). The web industry was very intriguing to me because there were so many career paths a degree in web design and development could take you, and the industry was continuing to grow which meant job security to me. I had enrolled part-time the spring of 2009. Shortly after the economy fell and my job ended, finding a degree with job security became that much more important to me and I aggressively pursued my degree.
I've since relocated to Greenville, SC from Canton, OH for better job opportunities. I stalked Website Pipeline for the opportunity to join their team where I could bring both skill sets (customer service and web design/development) to the table. I never imagined changing my career path at that time in my life, but I'm so glad I took the plunge. Website Pipeline is a great place to work! Through these experiences, I learned that nothing can be achieved without hard work and determination.

Which movie or TV character would you be if you could choose?
Superwoman. I'm dedicated to my job and my family! I'm a project manager through the day and a taxi, referee, tutor, chef, maid, etc. through the night!
What's the funniest thing that has happened at Website Pipeline?
I guess the funniest would be when I thought I could take one of the scooters for a spin around the office. My coworkers made it look sooo easy - I took off and fell flat on my a**. I was bruised for weeks and I have vowed never to ride again!!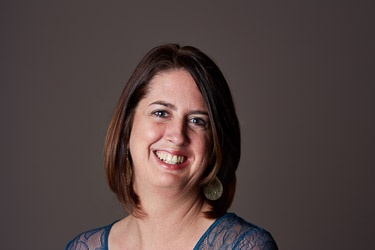 Tell us about a cool celebrity encounter you've had
When I was young, I met Chynna Phillips from Wilson Phillips. We passed one another at the Trump Plaza in NYC. I didn't want to appear to be a crazed fan, so I casually said 'Hi Chynna'!. Corny, right!? Growing up, it was also pretty cool watching professional athletes and performing artists come through to kickoff the football season.
What's your favorite hobby?
Football. Not playing football, watching football. My hometown is Canton, OH. - Hall of Fame City, so football runs through my veins. I'm a die-hard Cleveland Browns fan! I know what you are thinking - You feel sorry for me, but just remember that I'm a true fan. I'm going to continue to root for my team win or lose (unfortunately, i'm usually yelling at the tv or in the stands because they have lost)! I'm one of those fans that says at the end of the season 'There's always next year' and in the beginning of the season 'You never know this may be our year!'. My second team is the Greenville Red Raiders and my favorite player is MY SON. My family loves going to his games and watching him play, but I'm his #1 FAN!!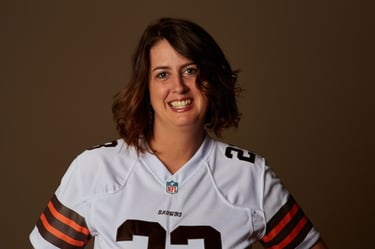 What programming languages are you fluent in?
I have school and work experience in CSS, HTML, PHP, ASP, etc., but can admit that I'm not fluent. That's why I'm a project manager - I'm going to leave the hardcore coding to our great team of developers! They are awesome!!
Who has influenced you the most?
My grandmother Maxine. She played a large role in the woman that I am today. She was an independent, classy, smart, hard working, and determined woman. My mother and I are both very strong minded, independent, and confident women w excellent work ethics thanks to having her as an example our lives. Her only flaw was loving everyone else more than herself. She passed away of breast cancer in 2001. She ignored early signs because she was so busy taking care of others and neglecting to take care of herself. In life and in death, she continued to teach lessons to live by.
Sabrina is one of 60+ Website Pipeline employees, all of whom are in North America (we have one awesome Canadian). She frequently sings loudly with headphones on while at her desk, and occasionally embarasses herself, but don't we all? You can learn more about the Website Pipeline culture on our website, or visit our Meet The Team page to see more WSP employees.