Ryan works on our scale team as a software developer, helping us to constantly improve on our existing e-commerce platforms and customer portals.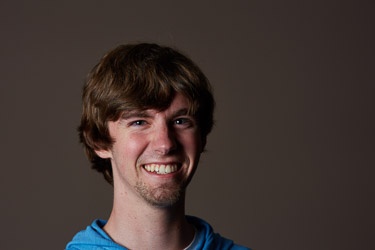 His main focus is on internal upgrades, like the continuous expansion of our development project platform, lovingly known around the office as Extranet.
What TV or movie character would you be if you could choose?
Luke Skywalker. I could use the Force, have an awesome lightsaber, and fly X-Wings. I really want an X-Wing. Or Captain America, because he is the best superhero in my opinion.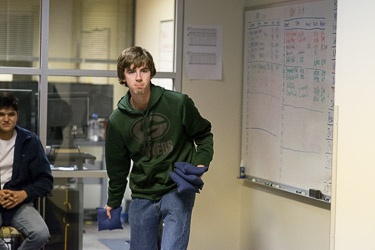 What is your favorite hobby?
I enjoy watching (and playing) soccer. I've been playing since I was little, and fell in love with Manchester United when I saw them play AC Milan live when I was around seven or eight years old. Younger me noticed that a player (Ryan Giggs) had the same first name as me, so that team must be good. I've been hooked ever since.
Tell us about a cool celebrity encounter you've had.
I've never met a celebrity in real life. However, I do have an Aaron Rodgers signed football, so you could pretty much say I met him. That logic checks out right?
What is something not a lot of people know about you?
I'd like to learn how to fly planes.
When I was little I was able to distinguish almost any plane based on the tail itself and was obsessed with them. I had dozens of little metallic planes of all varieties - from the P-38 Lightning to the F-22 Raptor - and I'd pretend to have battles with them (this also extended to my Star Wars Micromachine collection).
I would just love to someday be able to fly - it doesn't matter where or when. There's something peaceful about being up in the sky.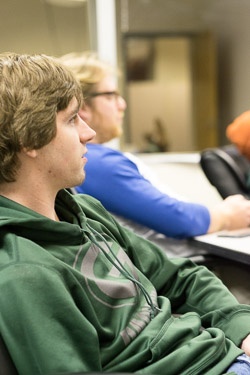 What programming languages are you fluent in?
Java, C#, HTML, CSS, and JavaScript
Ryan is one of 60+ Website Pipeline employees, all of whom are in North America. He is a dedicated soccer player, and has started up our very own, highly competitive and super athletic Website Pipeline indoor soccer league. You can learn more about the Website Pipeline culture on our website, or visit our Meet The Team page to see more WSP employees.