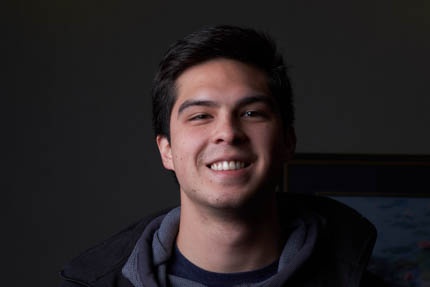 Mark Tong is one of our newer software developers. However, with our recent surge in hiring, he wasn't the new guy for very long. As a previous summer intern, he was better prepared than most to tackle high profile development projects, and has also had a chance to acclimate himself with the unique office culture.
As a part of the ERP development team, he works closely with our proprietary sync tool in order to ensure the accurate transfer of data to and from our clients' ERP software.
With a degree in Computer Science from the University of SC, and a killer corn-hole arm - we're sure there are big things ahead for this recent grad on the Website Pipeline team.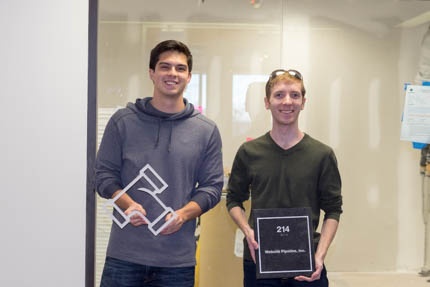 What's your favorite hobby?
Going to the gym. Any physical activity keeps me energized and feeling good.
What programming languages are you fluent in?
Java, JavaScript, C++, ASP, VB, HTML
Have you won any Website Pipeline awards?
You're looking at the corn hole champ right here.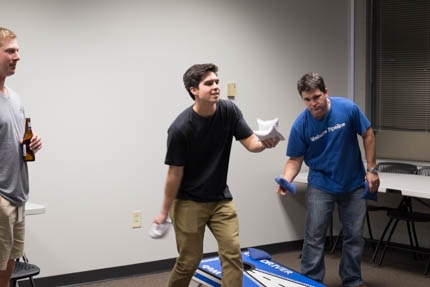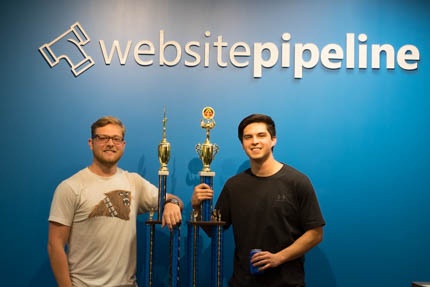 Which college(s) did you attend?
The University of South Carolina. Go Cocks.
What type of music do you like to listen to?
Tons of favorite bands/artists. I tend to listen to indie/rock (Tame Impala, Alt-J, White Denim...) but I can always dig some fresh beats (Yeezus, Drake, Kendrick...)
Best live show is Radiohead hands down.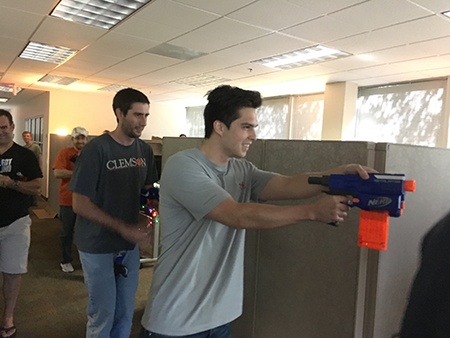 Who is your hero/someone you look up to?
Elon Musk is a pretty cool guy. Between founding PayPal, Tesla and SpaceX he's pretty much living the dream. Life goals right there.
If you could travel anywhere in the world, where would you go and who would you take with you?
Houston, Texas on February 5th, 2017.
At the Super Bowl with my brothers.
3 seconds left in the 4th with the ball on the 9 yard line - Matthew Stafford drops back.
There's pressure on the right and he ducks spectacularly to avoid the sack. He scrambles to his left, sets his feet, and throws a beautiful pass towards the back of the end zone to a wide open Golden Tate.
Touchdown Detroit Lions!
Final Score: New England Patriots - 37, Detroit Lions - 17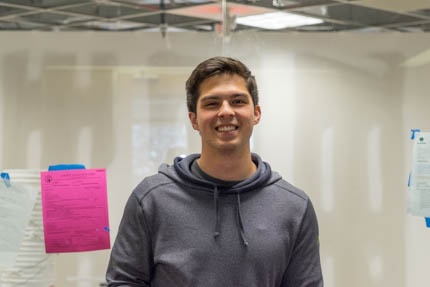 What's your favorite thing about working at WSP?
The culture. Everyone here is super laid back and it's an all-around really chill environment to work and learn in.
Do you have any nicknames?
Ward keeps calling me Wu-Tong for some reason.
Who would you want to play you in a movie about your life?
Mark Wahlberg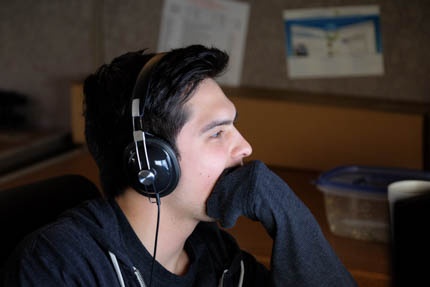 Do you have any pet peeves/things you hate?
When someone says something like:
"You are now breathing manually", or "You now notice every time you blink"
What is your life motto/favorite quote?
"They don't think it be like it is but it do."
"It's a doggy dog world out there."
What is your theme song?
Big Sean - IDFWU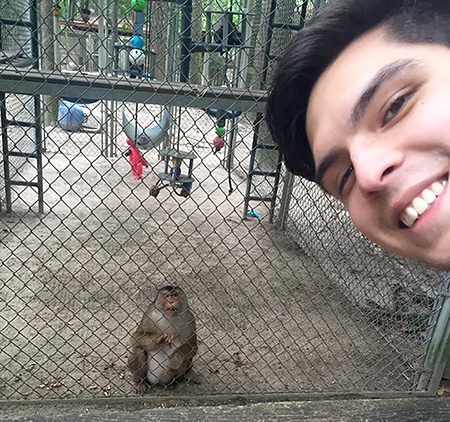 Tell us one interesting thing about you that not a lot of people know.
I can juggle while riding around on the hoverboard.
Like, legit '3 evenly weighted objects' juggle.
Mark is one of 60+ Website Pipeline employees, all of whom are in North America. He was once an intern at Website Pipeline, and generally prefers objects that are not on fire. You can learn more about the Website Pipeline culture on our website, or visit our Meet The Team page to see more WSP employees.
---