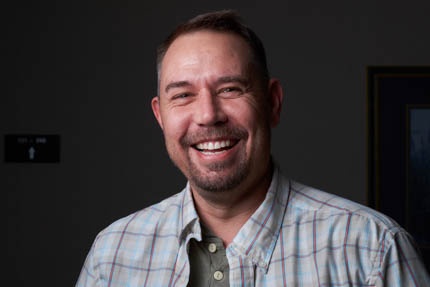 Mark Cavallo is the Director of IT Operations here at Website Pipeline. Prior to that, he worked in the information technology industry for more than 16 years, and bulit a career from the ground up on a solid foundation of skills ranging from network implementation to PC repair.
Since his arrival in January he has already helped us re-configure our entire company phone system, managed the network expansion and wiring of our new office area, and helped expand our i1 network data center - all while simultaneously dodging errant nerf darts, and attending to periodic cries for help from the small pool of non-technical folk we employ.
He may or may not have known what he was getting into, but we've somehow convinced him to stay. Read on to learn more about what makes him tick.
What project/goal that you worked on are you most proud of?
Personally I would have to say quitting smoking. It's been over a year now and no one got hurt and I'm enjoying getting back in shape and feeling good.
Professionally was how I got started on my career path in IT. When I left the military and moved to South Carolina I was cleaning carpets second shift from 5PM to 2AM in the morning. Late one evening I was cleaning the carpets in the GE office building in Greenville when I heard someone call me by my last name. It was a guy I went to highschool with back in New Jersey. He was working there as a network engineer. Back in the day he and I were big into Atari home computers, programming in basic, and ran BBS's from our homes before there was even an Internet. He asked why I didn't stick with computers and told me I should look into getting some certifications to get my foot in the door to an IT career. Shortly after I started studying every free moment I had. Built networks and fixed every PC I could get my hands on. I got my A+, Network+, and MCP certifications which led to the start of my IT career. That was about 18 years ago and I never saw or heard from him after that. Amazing how a chance encounter like that can set you on an amazing journey.
What TV/Movie character would you be if you could choose?
Indiana Jones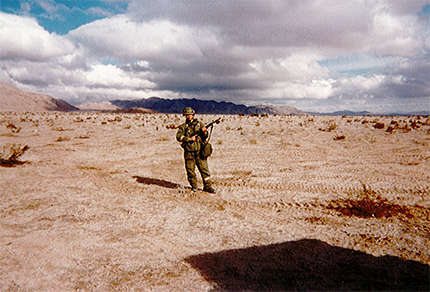 What's the funniest thing that has happened at Website Pipeline?
Soon after I started, I was sitting at my desk and heard a weird noise getting closer and closer. Out of nowhere it was one of the developers flying by on an electric scooter. I had heard the stories - but seeing it for the first time cracked me up. I knew I wasn't in typical corporate America anymore and it was a good feeling.
What's your favorite hobby/What do you like to do outside of work?
I love the outdoors. Hiking, camping, or fishing. Especially salt water fishing. All these things allow me to disconnect from the daily grind, to slow down and really live in the moment. When you can share those moments with good friends or family they are even sweeter.
What programming languages are you fluent in?
None. I'm not a code monkey. No offense guys.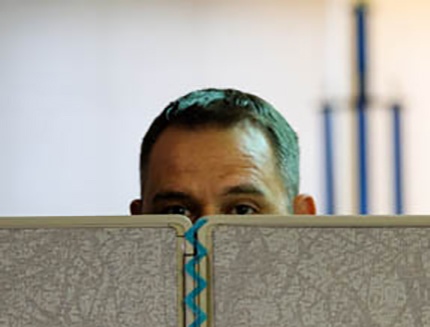 Which college(s) did you attend?
My college years were spent in the military. Probably one of the few things I think I missed out on would be the university experience. But life is one hell of a teacher and it has taught me well.
What's your favorite thing to eat?
I love seafood! Love catching it, cooking it, and bringing people together to enjoy it. Nothing like a good low country boil and cold beers.
Who is your hero/someone you look up to?
I would have to say my mother. She raised me and my brother on her own. We didn't have much but she always worked hard for everything we had and always managed to give us everything we ever needed. Being a dad of two daughters today it really hits home how hard it must have been for her all those years. Thanks mom!
If you could travel anywhere in the world, where would you go and who would you take with you?
I would take a full month or two and tour Europe with my daughters.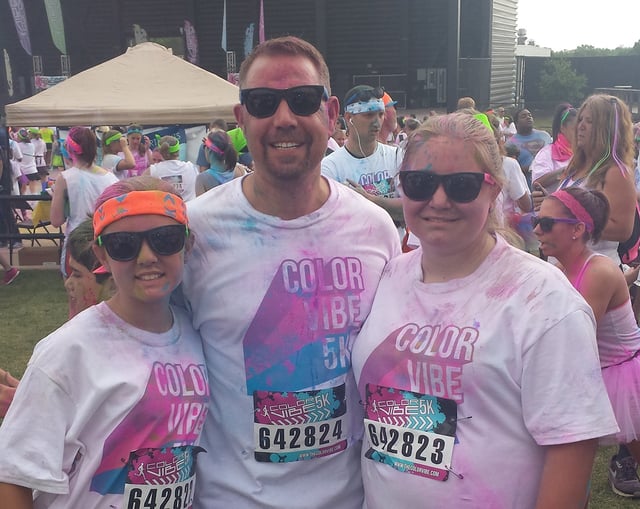 Do you have any nicknames?
"C." Because no one could pronounce Cavallo for some reason.
What is one thing you couldn't go a day without?
Waking up. Because if I didn't I would be dead. And that's not cool.
Do you have any pet peeves?
People who have an excuse for everything, and clutter. It drives me nuts when things are disorganized. The old saying cluttered desk equals a cluttered mind is true for me.
What is your life motto/favorite quote?
My life motto is the golden rule - treat others how you would want to be treated.
Favorite quote is "No good decision was ever made in a swivel chair." – General George S. Patton. This is so true whether in the military or as a civilian in the corporate world. If you want to make the best and most informed decisions get in the trenches where the real work is done, roll up your sleeves, and get dirty. I think this is where a lot of leaders mess up. They don't take time to listen to those who do the work and seek out their input and ideas.
What is your theme song?
"Ride On" by AC/DC
Tell us something interesting about you that not a lot of people know.
First off, I was born in Rome, Italy.
Secondly, when I got out of the Army I worked off the coast of Georgia on a commercial shrimp boat.
That was the toughest work I ever did in my life but there were some amazing moments. I have seen the most amazing sunsets at sea, where the ocean was so calm it was as smooth as glass and purple from the reflecting sunset. Then there were the dolphins they would follow the boat all day long looking for an easy meal. At the end of day I would tap the side of the boat and they would show up out of nowhere. I would always set aside fish that was caught in the nets that day and spend about an hour in the evening just feeding them. It was so peaceful. What ended my time commercial fishing was when we almost went down about 100 miles offshore. When I got back from that trip I kissed dry land and moved to Greenville. That was the summer of 96.
Describe yourself in 3 words
Bringin' Sexy Back. Just kidding. Reliable Outgoing Resilient
Mark is one of 60+ Website Pipeline employees, all of whom are in North America. He once learned a hard lesson about who not to shoot with a nerf gun after being pursued and made to pay for his crimes. You can learn more about the Website Pipeline culture on our website, or visit our Meet The Team page to see more WSP employees.
---