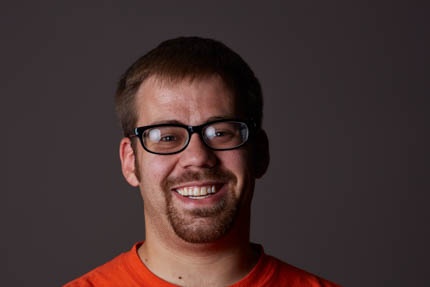 John Summerlin has been with Website Pipeline longer than most, with 9 years under his belt. In that time he has moved through many roles at the company - working on development teams that focus on both internal and external improvements.
With a background in development, and a Bachelors from Bob Jones University in Information Technology, he is well suited for his current undertaking at the company, which involves maintaining and updating our internal employee dashboard as well as our customer-facing dashboard.
What project/goal that you worked on are you most proud of?
I have run two full marathons, one in 2010 and one in 2012.
I just started running with a couple of college buds one day, and found that I really enjoyed it. It was a great way to clear my head. The hardest part is not the marathon itself, but the preparation and training beforehand. I enjoy running with people because they push me on, but not too many people are willing to run 18 miles with you.
What's your favorite hobby/what do you like to do outside of work?
I enjoy any opportunity to get out on the slopes and snowboard. I still enjoy running, but not as long distance as a marathon anymore (maybe one day I'll get back into it). I also enjoy playing soccer throughout the year.
What programming languages are you fluent in?
VBScript, VB.NET, JavaScript, C#, and PHP
Have you won any Website Pipeline awards?
Star Performer in 2009 and 2010
Which college(s) did you attend?
I graduated from Bob Jones University in 2007.
How do you entertain yourself when you're not at work?
I like to read mystery novels. The suspense of this genre is really what attracts me to it. I don't have a favorite author as of right now, but I think my love for mystery novels started with The Boxcar Children, The Hardy Boys, and Encyclopedia Brown as a kid.
I also really enjoy crime-scene dramas. My current favorite is NCIS, which I am blowing through on Netflix.
If you could travel anywhere in the world, where would you go and who would you take with you?
I would go backpacking all over Europe with my wife.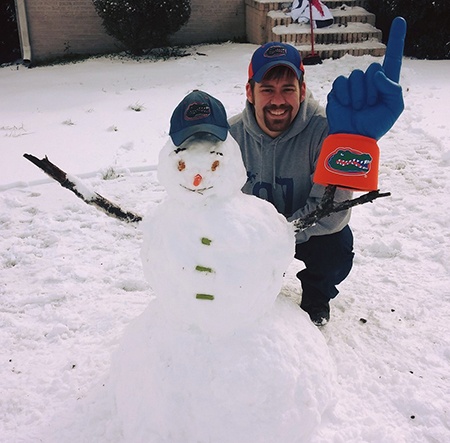 What's your favorite thing about working at WSP?
The entertaining and collaborative work environment.
Do you have any nicknames?
Little John – this was the name given to me at Website Pipeline after another John was hired, and there was a need for differentiation between us. Apparently I am the smaller of the Johns.
Who would you want to play you in a movie about your life?
Matt Damon
Do you have any pet peeves/things you hate?
Lack of communication
What is your life motto/favorite quote?
"He is no fool to give what he cannot keep to gain what he cannot lose" ~ Jim Elliot
Tell us one interesting thing about you that not a lot of people know.
I once met the entire 2007 NCAAF National Champion Florida Gators team.
At the Florida vs LSU game that initiated that season's momentum, I happened to be standing outside the stadium as the team unloaded off the bus before the game. People were lining the street to see them, and I was able to get close enough to high-five them as they walked into the stadium...needless to say when Tim Tebow walked by I got boxed out of the way by a bunch of girls.
Describe yourself in 3 words.
Easy-going, dedicated, and flexible.
John is one of 60+ Website Pipeline employees, all of whom are in North America. He dislikes strongly when numbers are emphasized with periods, circles, and brackets simultaneously. You can learn more about the Website Pipeline culture on our website, or visit our Meet The Team page to see more WSP employees.
---