I build our integrations into new ERP systems, and support existing ERP systems. I also implement and maintain security code.
What project/goal that you worked on are you most proud of?
Winning every FedEx Day cornhole tournament at Website Pipeline. I am known as the "Reigning Cornhole Champion For All Mankind"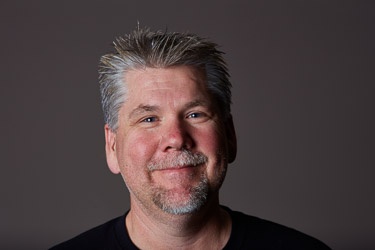 What's the funniest thing that has happened at Website Pipeline?
Watching the nerf wars that we have on video recorded in slow motion.
What's your favorite hobby?
In my spare time I play guitar. There is always something new to learn and challenges to overcome. It is very rewarding.
My first guitar teacher when I was a kid was Dave "The Snake" Sabo of Skid Row, and I'm still friends with him to this day.
What programming languages are you fluent in?
C#, VB
Joe is one of 60+ Website Pipeline employees, all of whom are in North America (we have one awesome Canadian). If we were a motorcycle gang, he'd be our leader. You can learn more about the Website Pipeline culture on our website, or visit our Meet The Team page to see more WSP employees.