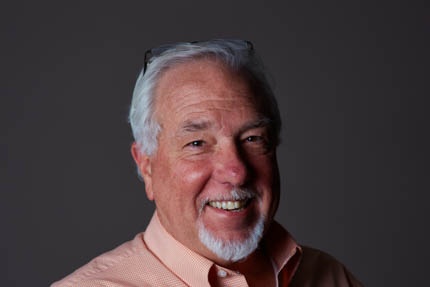 Clyde is one of our most valuable technical minds, and as an Account Manager, his intellect is put to good use.
He has been with Website Pipeline for more than a year now, but before that he held a variety of jobs in the IT field, such as VP of IT at Greenfield Industries, and VP IT/CIO in the Power Systems Division at Rockwell Automation.
Clyde consults with each customer individually to address their ongoing needs, manages any module upgrades they request, and makes sure they are happy with their website as time goes on.
He enjoys somewhat of a celebrity status around the office since, one fateful snow day in December, a friendly portrait of himself in pajamas, posing with his dog Duffy, went office viral and escalated into a company wide run on Clyde trinkets. Here at the office, one can still find his charming mug on the least expected of surfaces- mouse pads, break room puzzles, and well, er... mugs.
And of course, we had to write a blog post about it - http://blog.websitepipeline.com/blog/website-pipeline-snow-day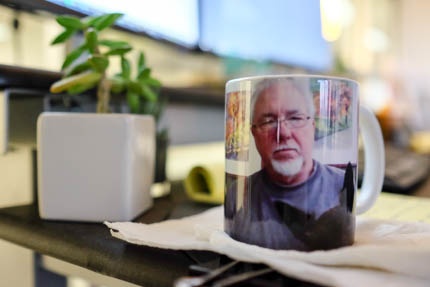 The one and only Clyde, circa 1977
What project/goal that you worked on are you most proud of?
Years ago with Rockwell, I was the Chief Technical Architect for designing and writing an ERP system that was implemented into all of our manufacturing facilities. It was a Windows client/server application using MS SQL Server. I programmed all of the MRP (Materials Planning) functions. I also managed the implementations for most of the sites.
What's the funniest thing that has happened at Website Pipeline?
I laughed pretty hard when Kyle put on a cardboard box and rode one of the scooters in the office. I also laughed hard yesterday when Nathan attached a wireless keyboard to my computer and hid in Chris' office and typed. I did not laugh at first. I said WTF (and then laughed later).
What's your favorite hobby/What do you like to do outside of work?
Photography. I've had cameras since I was 9 or 10. I collect antique cameras. I started carrying a Pentax manual 35mm camera with me in high school, and continued that in college. Why? My dad had cameras, and I have 1000's of Kodachrome slides from his snapshots. It's hard for me to explain the attraction, but I love capturing an instant in time which is viewed years later as a small piece of history. Also, the technical challenge of getting the color, subject, framing, etc., perfect.
What programming languages are you fluent in?
SQL
Which college(s) did you attend?
Furman University, South Carolina
What is the best book you've ever read?
To Kill a Mockingbird, by Harper Lee. I grew up in Greenville and Spartanburg County and that book captures a South that I remember from my childhood.
If you could travel anywhere in the world, where would you go?
I used to travel (meaning flying) A LOT, and enjoyed it. I'm no longer a fan.
Now I prefer to take road trips with Debbie and Duffy to the beach, mountains, etc.
What's your favorite thing about working at WSP?
The people.
Who would you want to play you in a movie about your life?
Gene Hackman
What is your life motto/favorite quote?
Stay curious, keep learning.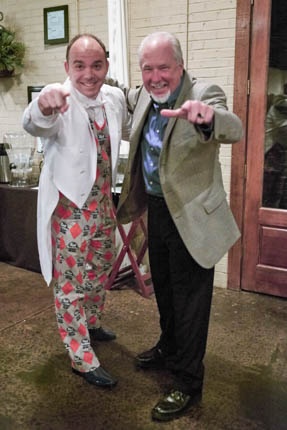 What is your theme song?
"Get Over It" by The Eagles
Tell us one interesting thing about you that not a lot of people know.
In 1988 I survived an engine explosion on an F-28 passenger jet at 31,000 feet.
The turbine Blades on the right engine cracked, causing the turbine to become imbalanced. It exploded out of the engine, and blew through both sides of the fuselage. Came in the right side of the plane, and went out on the left side.
It was covered in the New York Times. (Read more here: http://www.nytimes.com/1988/04/15/us/jetliner-engine-explodes-ripping-holes-in-plane.html)
The news account was accurate. It was very scary, and I did think we would crash. I remember looking out the window and thinking, we have a long way to fall.
Luckily, the plane was still controllable. We landed, and within a couple of hours, I was on a 737 headed to my destination. I tried to work, but was pretty distracted.
Within a week or so, I realized that I had PTSD, or what was called 'shell shock'. I had constant nightmares of plane explosions, crashes, etc. And the worst part of PTSD is the flashbacks.
One day while I was in a restaurant, a waitress dropped a glass near me. The sharp, unexpected noise caused me to replay the incident in my mind, and lose awareness of where I was at the time. The flashbacks happened many more times, and were very stressful.
An odd but happy ending to the story - My dentist at the time was a WWII pilot. He had heard about the close call I had and suggested we visit, and talk about it. I told him the details, and the problems I was having with the flashbacks and nightmares. In turn, he told me about some close calls that he and his buddies experienced in the war. After our meeting, I never had another flashback experience.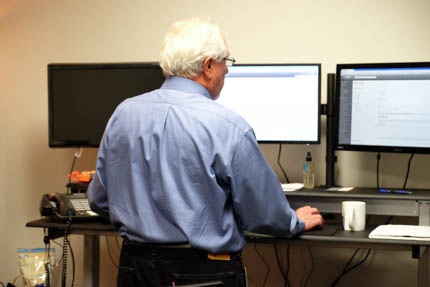 Clyde is one of 60+ Website Pipeline employees, all of whom are in North America. He enjoys spending time in the South Carolina outdoors and attended Furman University. You can learn more about the Website Pipeline culture on our website, or visit our Meet The Team page to see more WSP employees.
---