With 10 years of WSP experience, I provide a lot of quotes for development, resolve a lot of random issues and some high level tickets, and code a lot of the business-critical server-side objects. I also write technical plans for object development.
I started at Website Pipeline when I was quite a "green" developer and I had only been married for a few years and had 2 kids. I now have my 7th child on the way and my wife and I are seeking to be obedient to the call of Jesus Christ by spreading the Truth of the Gospel. We are doing this in Utah where I work remotely full-time from home.
Working for Website Pipeline has been one of the greatest blessings in my life besides being married and being a father. Brian Seidel and Eric Ward have played a significant role in helping me become a better programmer and allowing me to be "Mr. Incredible" for my family.
What's the funniest thing that has happened at Website Pipeline?
Nerf attack initiation for a group of new hires; a-capella version of "Afternoon Delight" by another group of new hires; Slandy doing "What Does the Fox Say" at a Trade Show (I didn't see it live). Any other stories I can think of probably shouldn't be listed on the website.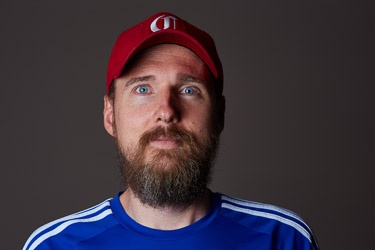 Which movie or TV character would you be if you could choose?
Mr. Incredible - while I long for super strength, what I admire about him is his ability to remain a family man (or at least his pursuit of it) while still saving the world.
Tell us about a cool celebrity encounter you've had
Only one... and I'm not sure it qualifies as "cool", but about 12 years ago I met Sinbad at a Vegas hotel while checking in for a Super Bowl party.
What's your favorite hobby?
Wood working - I'm no master carpenter, but I love building things from recycled wood (old pallets or torn down fences). I get to do it outside after being inside at my desk for work and wood is much more forgiving than code that makes it to production. :)
Brian is one of 60+ Website Pipeline employees, all of whom are in North America (we have one awesome Canadian). Brian won Star Performer awards in 2008, 2008, 2012, 2013 and 2014. You can learn more about the Website Pipeline culture on our website, or visit our Meet The Team page to see more WSP employees.