Each year, we support local charities in their support of families in need during the holiday season. This year, we met up early on a chilly Greenville morning at Wal*Mart, divided into teams, and loaded up two checkouts' worth of shopping carts.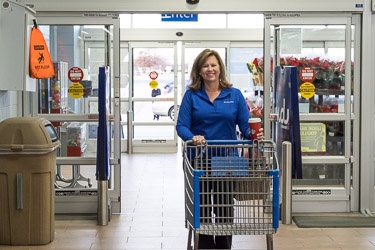 Business Operations Manager Mollie Woodside on her second shopping trip of the morning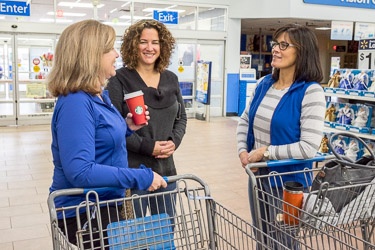 Mollie, Director of Smiling Marrisa Martin, and Finance Manager Lisa Seidel plan out the team assignments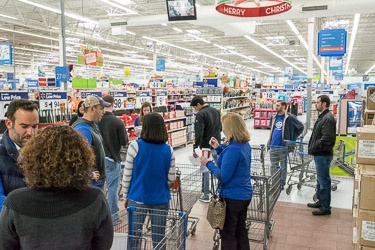 This is our pre-shopping scrum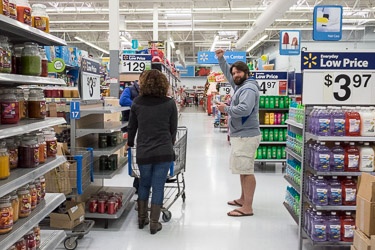 Sales Team Leader Eric Alexander celebrates completing his list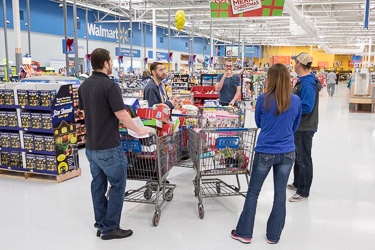 Not everyone was so fast. Gary Lamb, Eric Johnston, Mark Davis, Sandy Childress and Brian Seidel are rewarded for their efficiency by having to wait on the rest of us.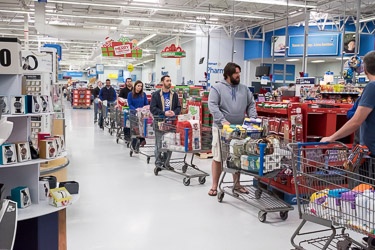 The developers and project managers on hand organized us for an efficient checkout process.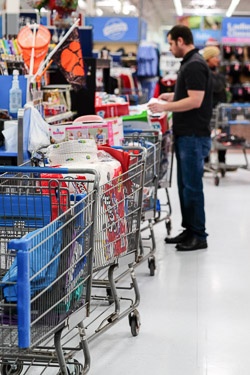 Gary checks his list twice. At least.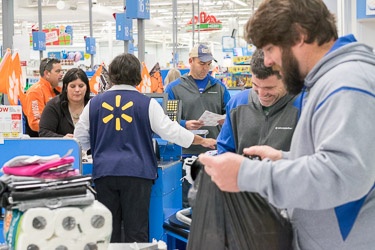 Eric Alexander keeps CTO Eric Ward entertained during the long checkout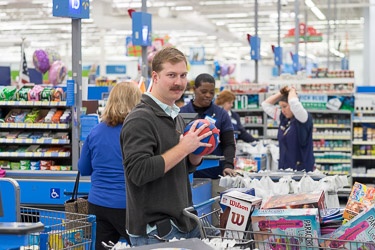 They say the camera adds ten pounds. The camera added about three pounds to developer Nathan Welch's "mustache" in this instance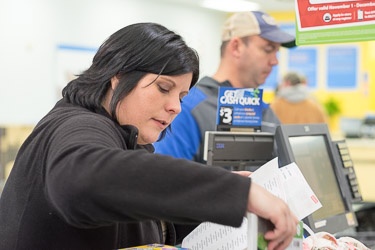 Accounting Specialist Lacy Strange tags products to make sure they get to the correct charity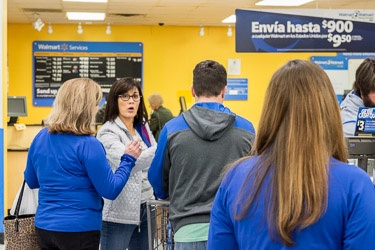 This is another one of those "Choose your own caption" moments. Thanks Lisa!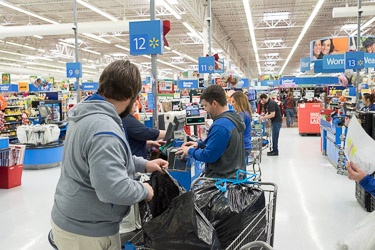 Team Eric keeps things moving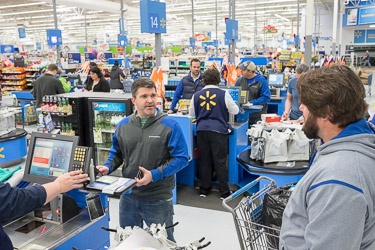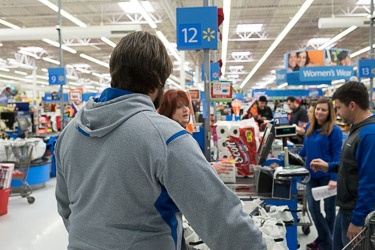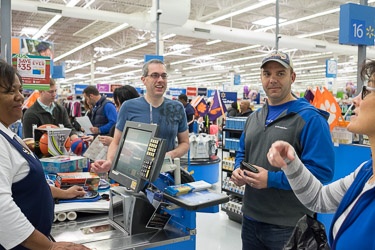 Lisa handled the entertaining duties at the other checkout lane, keeping Mark Davis and Brian smiling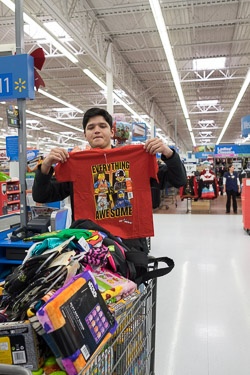 Project Manager Robby Flair holds up the new shirt he bought himself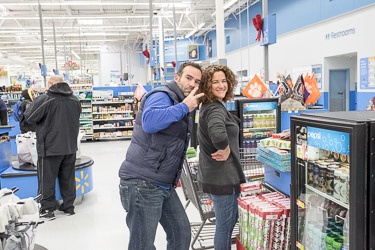 A classic moment with Sales Ninja Don Martin and Smile Ninja Marissa Martin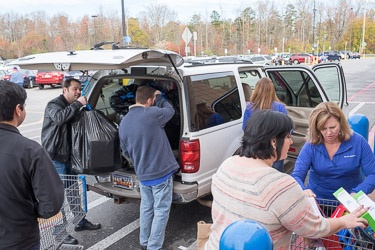 We got everything loaded up and Mollie delivered it to the people who will distribute it in time for Christmas. We love being a part of the Upstate community, and it's great being able to offer some assistance to others here in Greenville.